Toto Wolff expresses driver brain damage fears over porpoising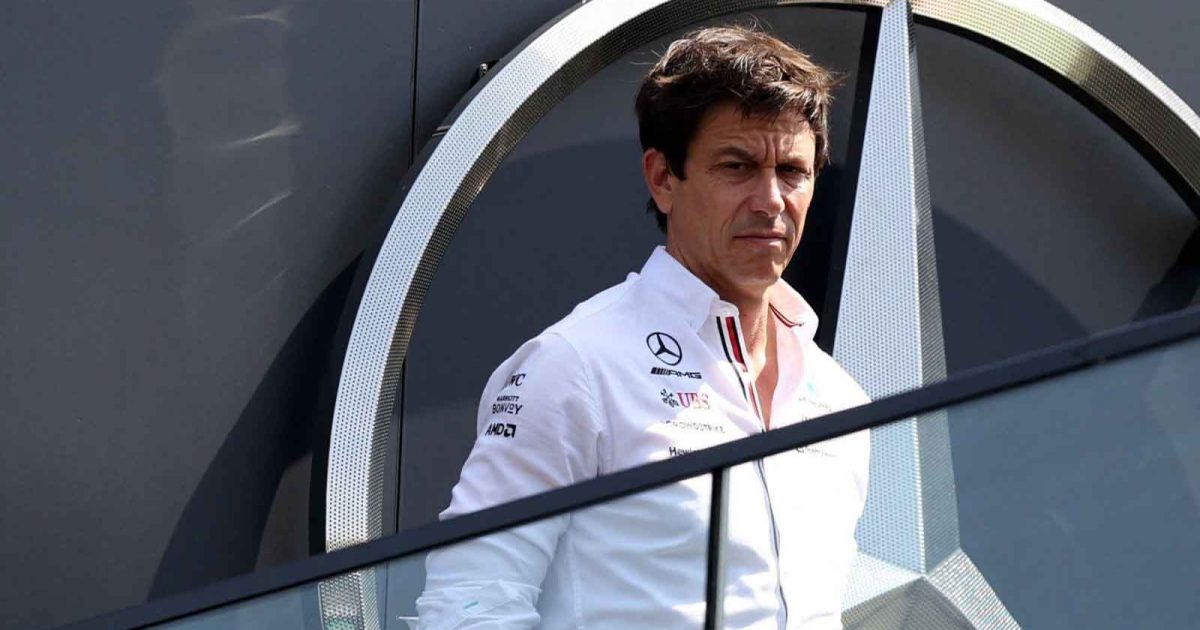 Toto Wolff believes the levels of energy going through drivers while their car is porpoising is a one-way ticket to future health problems.
While the FIA Technical Directive looking at limiting the amount of vertical oscillations a car can have is set to come in at the Belgian Grand Prix after the summer break, Mercedes team principal Wolff says drivers will continue to suffer until porpoising is eliminated completely.
The sensation comes as a result of the ground-effect aerodynamics utilised on the new generation of cars, with downforce being generated from underneath the car.
New floor regulations are under consideration for 2023 which would raise the floor edges of the cars by 25mm, offering extra ground clearance for the drivers to run more smoothly.
But multiple teams have spoken out against the proposal, and have been calling on the FIA to limit the floor edge rise to 10mm, with Red Bull team principal Christian Horner a vocal opponent of the move, believing teams have the option to run their cars higher already – but it comes at a cost to performance.
However, Wolff feels rather than arguing or negotiating about the details of any rule changes, driver health needs to be put at the forefront.
An extra point for Lewis Hamilton! 👏

The Mercedes driver claimed his second @DHL_Motorsports Fastest Lap Award of the season in Hungary >> https://t.co/sOAsD9HZK8#HungarianGP #MomentsThatDeliver pic.twitter.com/CqslLrUAuf

— Formula 1 (@F1) August 4, 2022
"There's all this talk of lobbying in either direction, but I think fundamentally what are we talking about?" Wolff said to reporters, quoted by Autosport.
"The FIA have commissioned medical work on the porpoising. The summary of the doctors is that frequency of 1-2Hz, sustained over a few minutes, can lead to brain damage. We have 6-7Hz over several hours.
"So the answer is very easy – the FIA need to do something about it."
Wolff does not want to see any further delays to a choice being made surrounding new legislation either, despite the fact porpoising has been less prevalent in recent races.
But a significant portion of this can be attributed to Formula 1 heading away from a run of street circuits, so the Singapore Grand Prix could see the problem pop up again.
With that in mind, Wolff wants a solution now.
Read more: F1 2022 mid-season-driver rankings 11-20: Sebastian Vettel, Daniel Ricciardo and more
"I still fundamentally believe there is no choice but for the FIA and for us to do something," he added.
"I don't want to have it in Spa, or at some of the later races where the track is not as smooth as a conventional racetrack, and we haven't done anything and people say 'well, now it's too late'.
"The argument is we haven't had any porpoising and bouncing in the last few races. But it doesn't count because Silverstone, Paul Ricard and Austria aren't exactly tracks we bounce at anyway."