Toto Wolff puts rare Ferrari F40 up for sale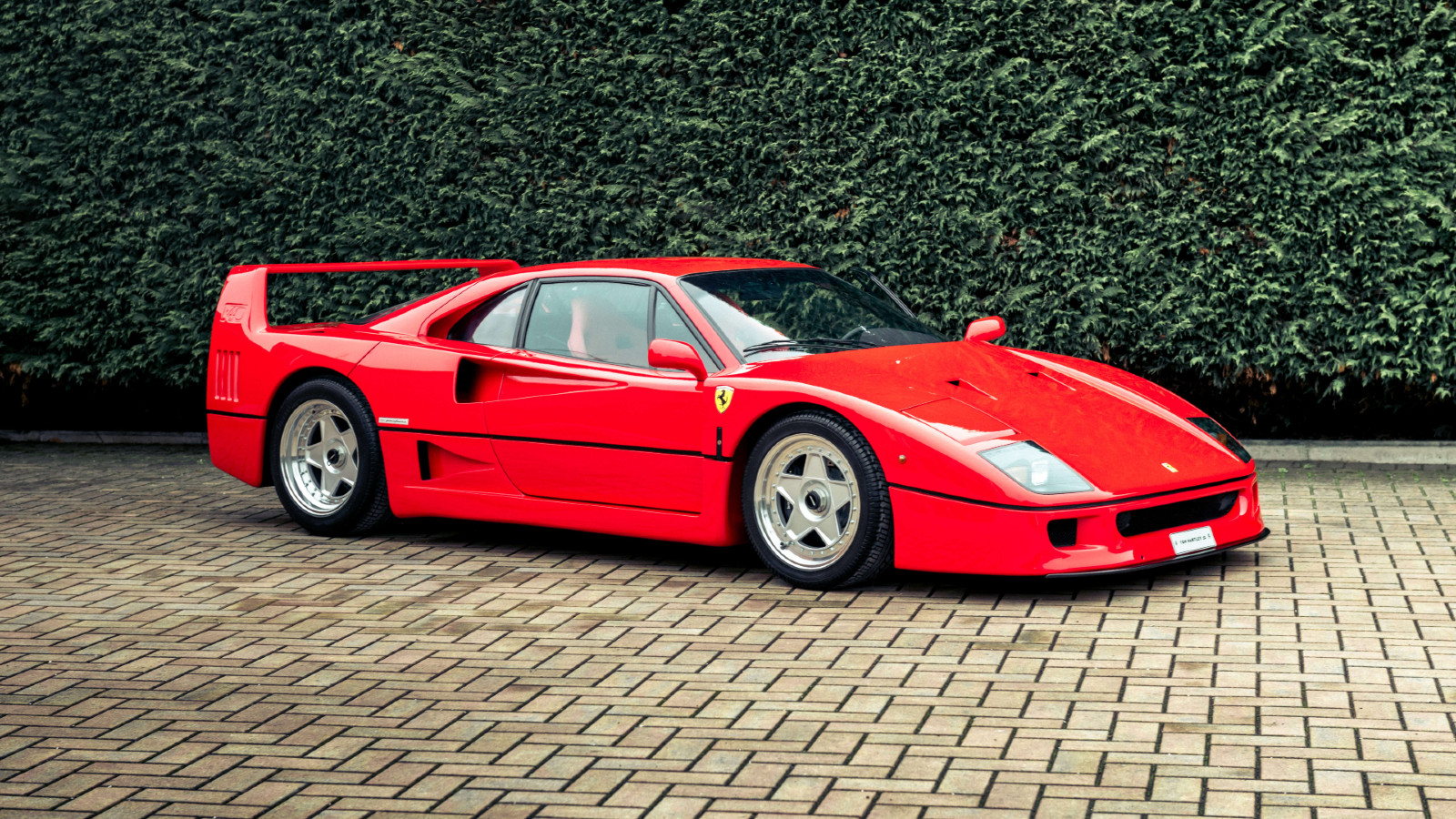 Mercedes' Toto Wolff has placed another iconic car from his personal collection up for sale, offloading his Ferrari F40.
The latest Ferrari to be put on the market by Wolff is a very rare Ferrari F40 – one of the most desirable offerings ever built by the Italian marque.
Last year, Wolff confirmed he would be offloading several cars from his personal collection of high-end supercars, with the F40 going on the market in January 2023.
The sale of the 1990 Rosso Corsa F40 is being handled by UK supercar sales specialist Tom Hartley Junior, who confirmed the 2.9 litre V8-powered coupe has completed just 3,440 miles in its 33-year history.
The sales description of the car, complete with photos of the car from every angle imaginable, details the exemplary condition of the machine.
"Offered direct from the collection of Mercedes-Benz F1 CEO and Team Principal Toto Wolff," reads the ad, which does not reveal the asking price for the F40.
"1 of only 27 examples delivered new to Spain.
"Fresh from a complete overhaul by marque and model experts Autofficina Bonini Carlo S.r.l.
"Ferrari 'Red Book' Classiche certified which confirms it still retains its original chassis, body, engine and gearbox.
"Offered complete with its original books including the ever-important warranty/service supplement, leather wallet, and dedicated history file."
Just over 1300 Ferrari F40s were ever produced, with its standard production run taking place between 1987 and 1992 – some racecar variants were produced up until 1996.
PlanetF1.com recommends
Half-a-second behind Mercedes need to keep expectations 'at a realistic level'
Romain Grosjean: Oscar Piastri has not had 'the best entry' into F1 with McLaren-Alpine saga
The five most entertaining drivers on the F1 2023 grid
Mercedes' boss Toto Wolff to part ways with Ferrari…

…(F40 from his private collection of cars) #F1 pic.twitter.com/vc3zYSG6Ws

— Thomas Maher (@thomasmaheronf1) January 19, 2023
Toto Wolff selling off his Ferrari collection
Last year, Wolff revealed that he intended to sell off his collection of Ferrari cars, revealing it wasn't the best look for him to be seen at the wheel of a Ferrari while leading Mercedes' F1 efforts.
"I don't get to drive the cars anymore. I don't have enough time," Wolff told reporters ahead of the Styrian Grand Prix, when asked about this garage makeover.
"I don't think it looks particularly good if I was cruising around with a Ferrari, although it is a fantastic brand.
"But I haven't driven the cars for a long time and I'm going electric with Mercedes at the moment."
Wolff's 2018 LaFerrari Aperta and 2003 Ferrari Enzo both went up for sale, as well as his 2009 Mercedes SL65 AMG Black Series – all three of which were successfully sold by Tom Hartley Junior.