Toto Wolff hits back at Christian Horner on cost cap: 'Everything costs performance'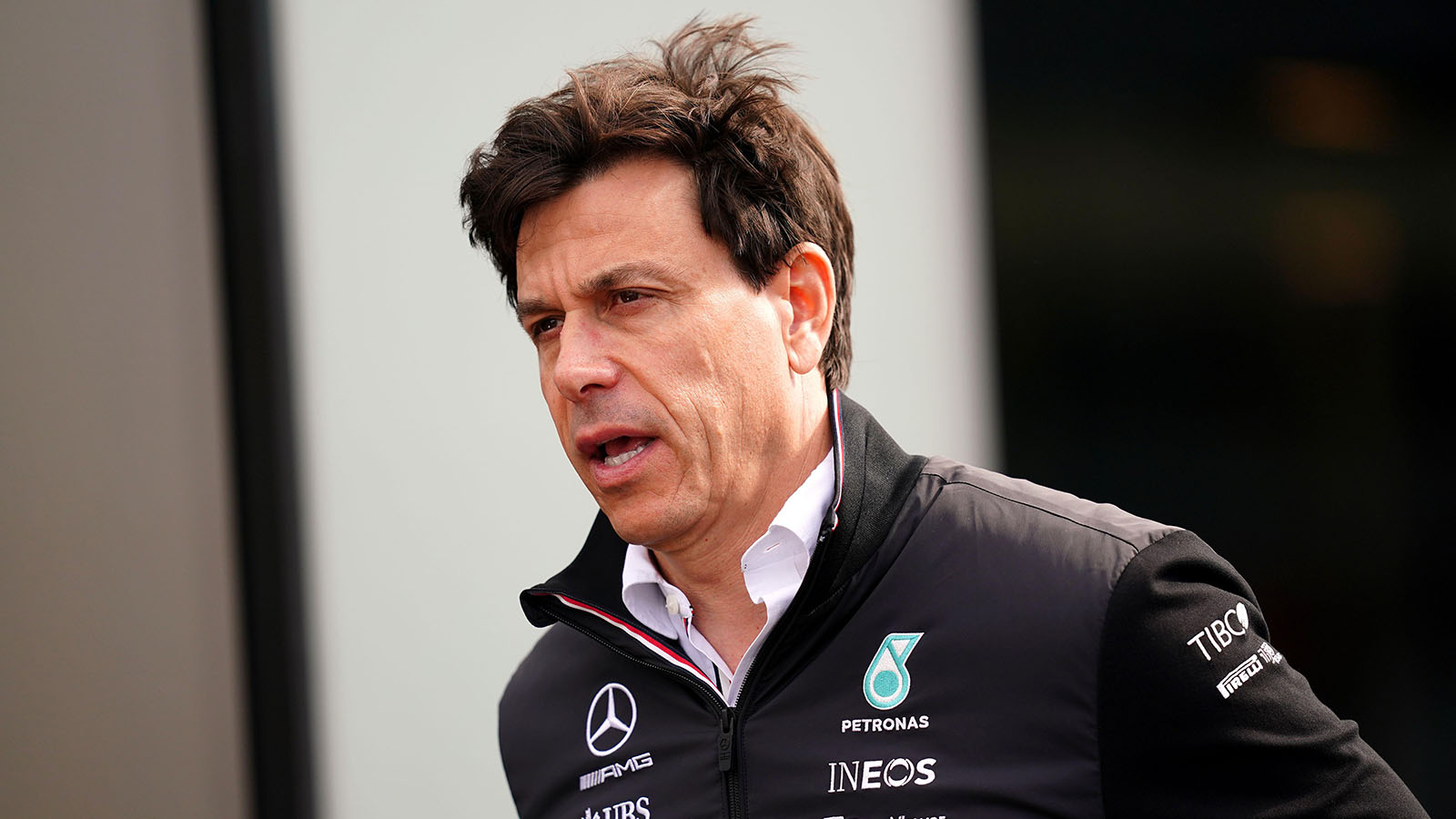 Toto Wolff was pleased to see Red Bull penalised for their 2021 budget-cap breach, praising the FIA's thorough handling of the review.
But the Austrian quipped that every team were in the same boat as Red Bull when Christian Horner said there had been "mitigating factors" in their breach.
At a press conference, Horner highlighted a variety of areas which could have pushed Red Bull beyond the $145million spending limit for the 2021 season, after the team had been fined $7million and punished with a 10% reduction in development time in their wind tunnel next season.
The Red Bull team principal vehemently denied their overspend – which when accounting for an unclaimed tax credit reached around 0.37% – had any performance benefit and could have been caused by a number of factors.
"If we went over because we paid sick pay, if we went over because we paid people we've felt weren't in the cap, in terms of costs, within catering, not one penny was spent on the performance of the car," explained Horner.
"And I'm astounded there were no other teams that have found themselves in this position, but good for them that eight of them are fully compliant."
Christian Horner: "The more draconian part is the sporting penalty. That is an enormous amount. That represents between a quarter and half a second worth of lap time. That has a direct effect on next year's car and will be in place for 12 months." #F1 pic.twitter.com/PpsNBPsIa9

— PlanetF1 (@Planet_F1) October 28, 2022
Mercedes counterpart Wolff took a dim view of Horner's words when discussing the ways in which Mercedes had to ensure their compliance with the budget limit last season.
He hopes to see a line drawn underneath the 2021 season now Red Bull have received their punishment after signing an Accepted Breach Agreement with the FIA, but pointed out every penny counts – performance-related or not.
When asked on Sky Sports F1 about how much has to be outlined when calculating team spending, Wolff responded: "Yes, it's a lot of positions.
"Literally it's so much more precise than normal bookkeeping because you need to also track time of people.
"When somebody works 80 per cent in Formula 1, you really need to check in and check out like a lawyer. But most importantly, it's a relative game and it's a sport of marginal gains also.
"Whether it's 200,000 or two million, at the end everything costs performance. We all had to cover sick pay and gardening leaves and the canteen.
"So nine teams were okay, one team was in breach."
Wolff was pushed on whether or not Mercedes would be tempted to breach the regulations themselves if they were to achieve World Championship success off the back of it, knowing the punishment set by the precedent which has now come with Red Bull's transgression.
But the Mercedes team principal and CEO does not see the appeal of doing so.
"I think what you see, that beyond the sporting penalty and the financial fine, it's also reputational damage," Wolff said.
"And in a world of transparency and good governance, that's just not on anymore. And compliance-wise, whatever team you are, you're responsible for representing your brand, your employees, your partners, and that's why for us it wouldn't be a business case."
Read more: Zak Brown calls for 'stronger action' from FIA against 'wilful' rule-breakers