Wolff predicts Red Bull 'double challenge'
Mercedes team boss Toto Wolff expects a "double challenge" from Red Bull in both the 2021 Drivers' and Constructors' Championships.
The turbo-hybrid era has very much belonged to Mercedes with the Silver Arrows taking all seven Drivers' and Constructors' Championships on offer, but Wolff feels the conclusion of the 2020 campaign signalled an incoming threat.
Red Bull dominated the final race weekend in Abu Dhabi with Max Verstappen taking pole and the race win, although there were suggestions Mercedes had the power turned down for the race after Wolff said it was indeed the case for qualifying at Yas Marina.
Nonetheless, Wolff believes Red Bull are very much among the "favourites" to win both the Drivers' and Constructors' titles for 2021, especially now Sergio Perez has been brought into the fold.
"That is a very strong combination," Wolff told Speedweek, referencing the Verstappen-Perez combo.
"Red Bull Racing actually had the fastest car at the end of last year, so the team is in the favourites' circle in 2021, especially in the Constructors' Championship, with drivers of this calibre.
"I see Red Bull Racing as a double challenge, so in both World Championship categories – drivers and teams."
While not bringing them into his 'favourites circle', Wolff did predict a stronger season for Ferrari, who are looking to bounce back from a disappointing P6 finish in the 2020 Constructors' standings.
"It will be exciting to see how Carlos Sainz does against Charles Leclerc," he explained.
"Ferrari will be stronger than in 2020, the Scuderia simply has to. It also suffered from a weak chassis last year. I assume those bugs have been ironed out."
Another team which Wolff feels will be under pressure to deliver is Aston Martin. With the iconic brand returning to Formula 1, Wolff feels the weight of the name will be a "reality check" for their drivers Sebastian Vettel and Lance Stroll.
"When you carry the name of an automobile manufacturer with this great tradition, you have to have aspirations to be at the very front," the Austrian explained.
"This is also an upgrade for Formula 1 with a great brand. For Sebastian Vettel and his team-mate Lance Stroll, this will be a first reality check. It will also be fascinating for me to watch Aston Martin."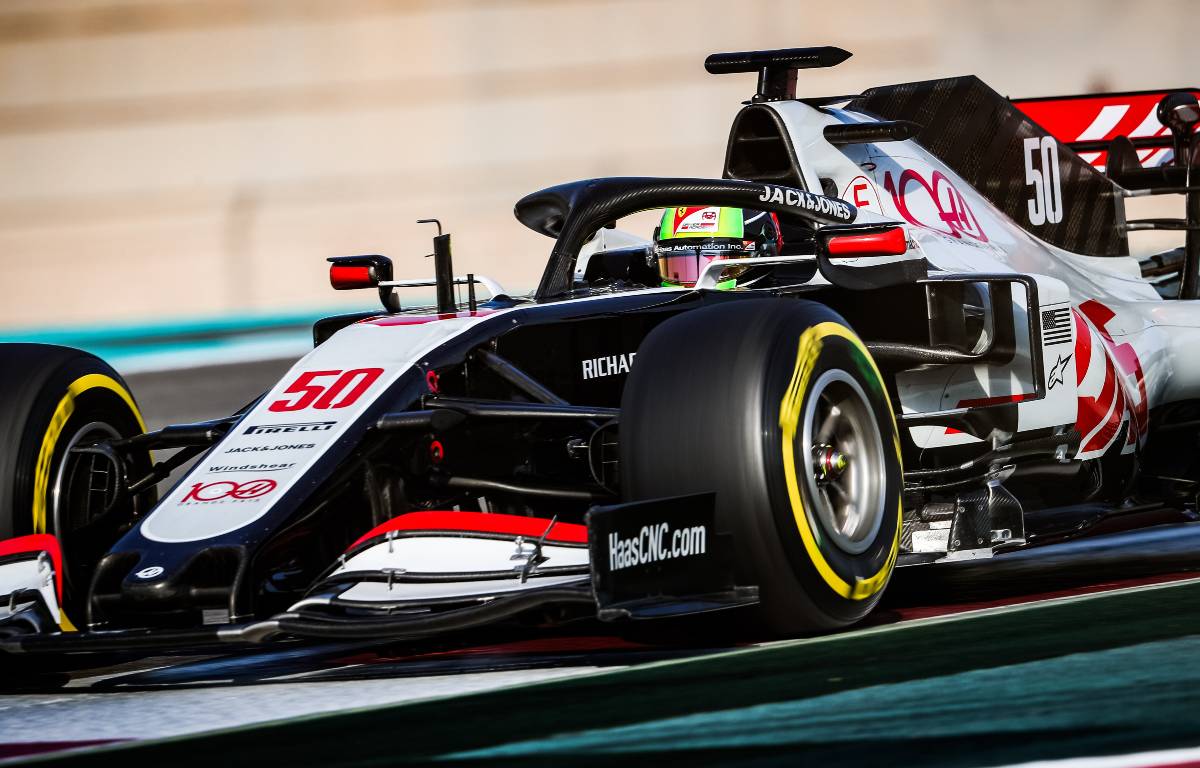 Check out the new 2021 collection on the official Formula 1 store!
Aston Martin is not the only famous name returning to the grid for 2021. So too is the legendary Schumacher name, carried by Mick, son of seven-time World Champion Michael Schumacher.
Unfortunately, heavy attention will be unavoidable for the German rookie, but Wolff urged that Schumacher should be "left alone" for what will be his "apprentice" year.
"Mick has to be left alone a bit, he has an apprenticeship year ahead of him," he explained.
"He is certainly an enrichment for Formula 1, but you have to give him time to find his feet in this environment."
And last but not least, an old title rival of Michael's, that being Fernando Alonso, is making his return with Alpine.
Away from Formula 1, the 39-year-old has been showing his speed is very much still there, but after two years outside of Formula 1 how will he fare against a grid so full of talent?
"The interesting thing here is the comparison of the very young, these almost teenagers, with the 40-year-olds," said Wolff.
"Fernando is one of the most talented drivers and one of the strongest fighters, he will be competitive. Alonso will want to show he can still do it, I'm quite sure of that."
Follow us on Twitter @Planet_F1, like our Facebook page and join us on Instagram!