Mercedes may have offered double salaries to persuade staff not to leave, but Red Bull put "lottery number pay cheques" into the mix says Toto Wolff.
Creating their own engine division, 'Red Bull Powertrains', Red Bull began a recruitment drive that seems to have centred around Mercedes' championship-winning engine personnel.
The Milton Keynes squad initially announced Ben Hodgkinson before confirming that another five Mercedes team members would be jumping ship. Wolff says the number will rise to 15 when all is said and done.
But while Wolff bills the changes as "natural selection", the Austrian added that Mercedes' staff were enticed to head to Red Bull by "lottery number pay cheques".
Many, though, still turned that down.
"It's good to see that they are really loyal, the ones that have been approached," the Mercedes motorsport boss said, as quoted by The Race.
"There's such an overwhelmingly larger number than the ones that were lured away.
"Seeing that that loyalty and integrity in ways confirms the values of this group.
"I can tell you, there were some really good people that were approached with lottery number pay cheques and they haven't even thought about it twice.
"They stay because they like the environment and they like what we stand for.
"We've proven that it is a good environment to work and to prosper and that is just something that makes me very proud for the organisation in Brixworth."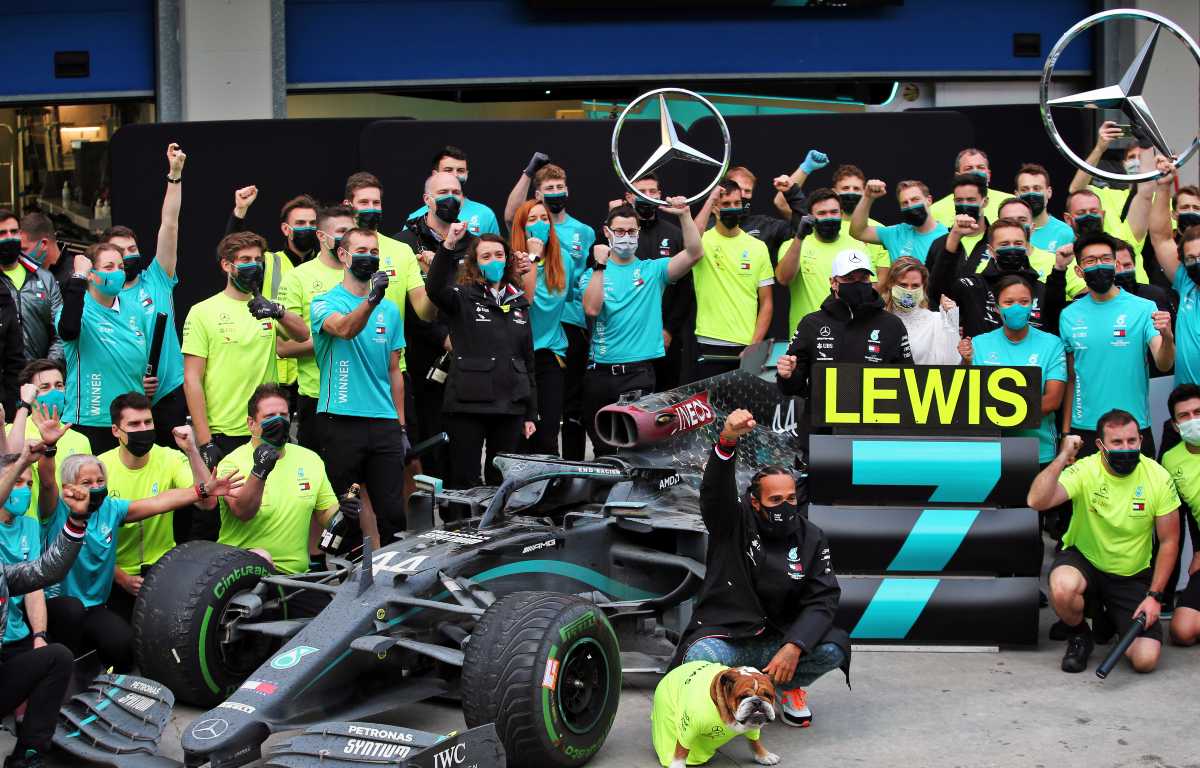 Check out all the latest Mercedes merchandise via the official Formula 1 store
As for Marko's claims that Mercedes offered "double the salary" to try persuade their staff to stay on, Wolff hit back saying double is fine but Red Bull's "triple" would get just about anyone to jump ship.
"Doubling the salaries is one thing but if you triple them, at a certain stage you are not going to compete anymore even for loyalty," he told Sky F1.
"I respect everybody that wants to defend their business or build their business, and the retaliation time has not yet come.
"But credit to the project, it is a Mount Everest to climb, I would like to have a fight with Red Bull power units."
Follow us on Twitter @Planet_F1 and like our Facebook page.