Toto Wolff 'p*ssed off' with Max Verstappen and Red Bull at Spanish Grand Prix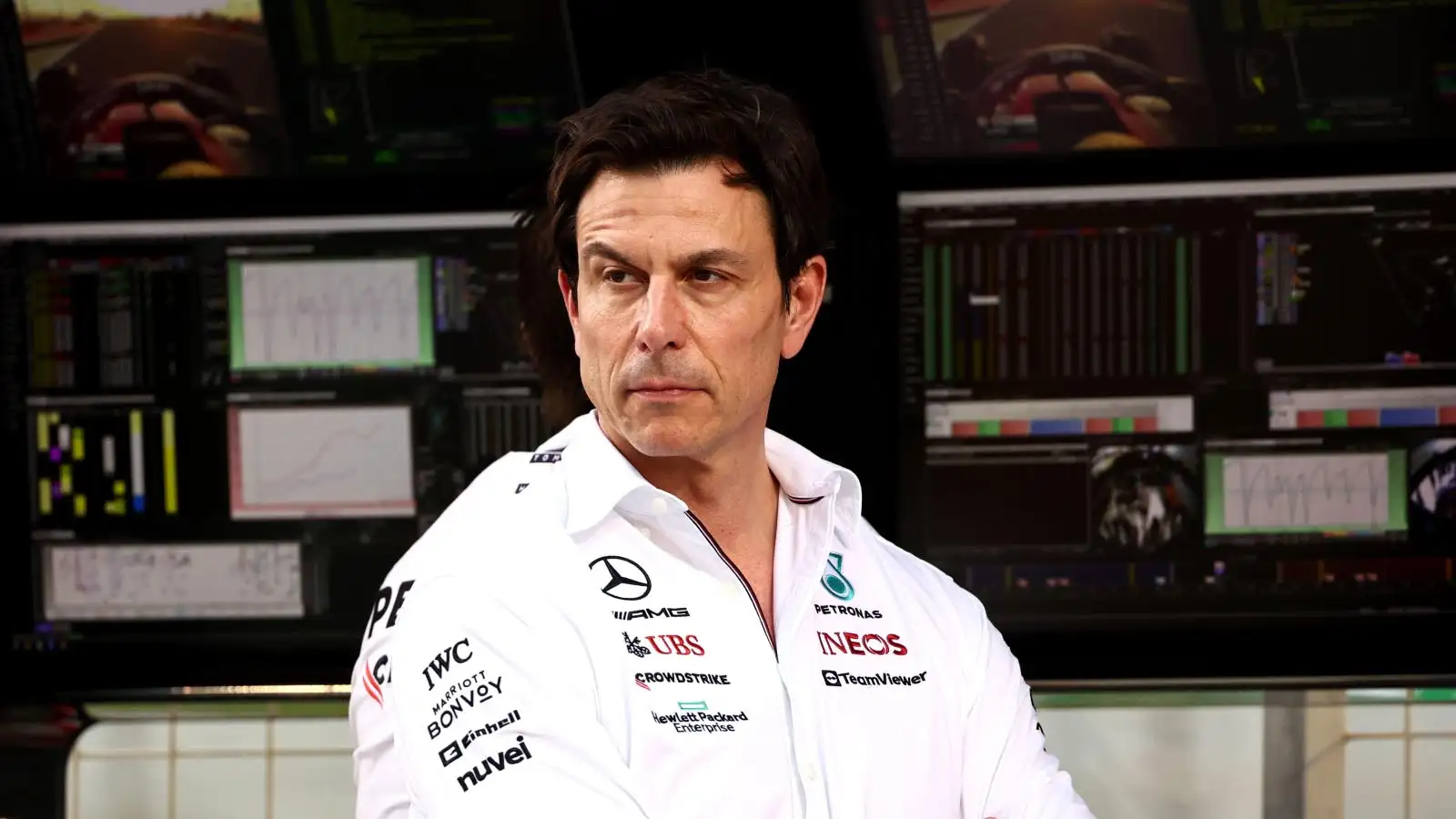 With Max Verstappen not needing a second run to secure pole position in Spain, Toto Wolff admits the Dutchman's advantage over his own Mercedes drivers "pisses me off".
With Sergio Perez failing to make it out of Q2 at the Barcelona circuit on Saturday, it was up to the rest of Verstappen's rivals to challenge the reigning World Champion. They couldn't.
Putting in a 1:12.272 on his first run in Q3, Verstappen didn't even bother to complete his second flying lap such was his advantage over the chasing pack.
Carlos Sainz was second quickest while Mercedes' best-placed driver, Lewis Hamilton in the revised W14, was only fifth quickest.
"I think Verstappen is just on a different level," Wolff said as per the Express on Saturday evening. "It p***** me off to say that but that is the reality.
"There is a meritocracy, [Red Bull] have just done the best job, the drivers are driving excellent and they are just far away.
"And that is something which only we have in our hands to get under control."
PlanetF1.com recommends
Pundit ponders whether George Russell deliberately close the door on Lewis Hamilton
Max Verstappen jokes about a zero-pod Red Bull as rivals switch concepts
Hamilton will line up fourth on the Spanish Grand Prix grid, benefitting from Pierre Gasly's double impeding penalty, while George Russell is P12.
It, however, begs the question is Mercedes' upgraded W14 with its new sidepods a step in the right direction.
"I'm of the belief that this car is now a solid baseline," Wolff said as per Motorsport.com.
"There's no more talk about changing the regulations, raising the floor edges, and the bouncing is a de facto non-existent topic anymore. That did happen in qualifying, but we know which direction we should have gone.
"It is from here now we can seek performance, downforce, and all that. But obviously with the caveat that you can get it very wrong with the tyres.
"That's why you see these massive swings between team-mates, and swings in performance depending on the ambient and track conditions."
But, he concedes, all Mercedes' problems have not been resolved.
"I think it is a new baseline," said the team boss.
"It is from where we can continue to work with a certain stability, and without needing to question certain parts of the car, whether it's the bodywork, the floor, or the front suspension.
"It is now established, and this is what we are taking forward now."