Toto Wolff says budget cap breach penalty is 'too little for Mercedes, too much for Red Bull'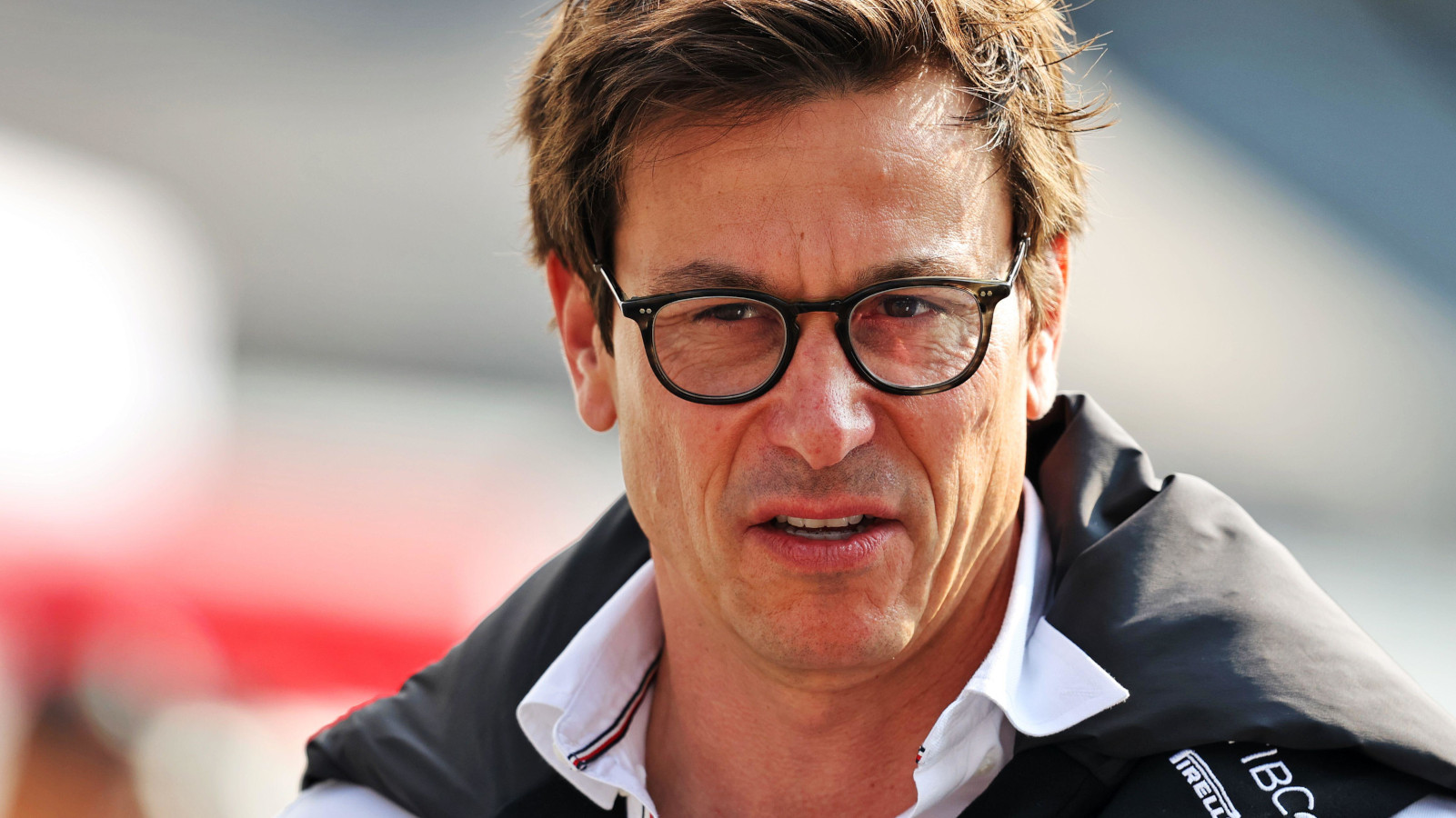 Coming at it from polarised points of view, Toto Wolff says for him the Red Bull penalty for exceeding last year's budget cap was "too little".
But, he admits, from Red Bull's side it was "too much".
The FIA announced on Friday Red Bull had been slapped with a $7 million fine for breaching last year's budget cap while from a sporting side the Milton Keynes squad will lose 10 per cent of their car development time in the wind tunnel and CFD.
Motorsport's governing body also revealed the numbers behind the breach, Red Bull having overspent by $2.2m but it would have been a lot less than they correctly filed a tax credit.
But coming from the view that a breach is a breach, Wolff feels the punishment could have been more severe.
"I think as for any penalty, for us, it's too little," the Austrian admitted to Motorsport.com. "For them, it will be too much."
He does, however, concede losing the R&D time will hurt the reigning World Champions.
"I think any reduction in wind tunnel time is going to be detrimental," he said. "How detrimental is difficult to judge at this stage.
"I think in absolute terms, $7m is a lot of money. But maybe in the bigger scheme of things for Red Bull, considering the investment they do on the power unit side and on the team, it's not."
Christian comments following the announcement of an Accepted Breach Agreement with the FIA and the Team. pic.twitter.com/O5SzWIEPiY

— Oracle Red Bull Racing (@redbullracing) October 28, 2022
Red Bull's fine does not come out of their budget cap, it is over and above that with the team having 30 days in which to pay it.
As for the wind tunnel time in that they will be sorely limited, allowed just 202 runs compared to Mercedes' 256.
Red Bull's time in the wind tunnel was not only reduced because of the penalty but also because they won this year's Constructors' Championship.
Last year F1 introduced a sliding scale for car development, one of several measures along with the budget cap aimed at levelling the playing field.
Wolff applauded the FIA's handling of Red Bull's breach, motorsport's governing body releasing all the details to the public.
"What I take as a positive is the strong governance," he said. "Nothing was brushed under the carpet. The FIA stood by the process.
"And I think that although the administration has only been in place for 10 months, it's very encouraging to see things executed.
"That's the really positive of the process. Mohammed [Ben Sulayem], with a strong group of individuals, Federico [Lodi, head of financial regs], Shaila Ann [Rao, interim secretary general for sport] and Nikolas [Tombazis, single-seater technical head], ensured that the assessment and the policing of the cost cap was robust. And that is what I take as a positive out of the whole process.
"What we need to tidy up is the minor and major breaches. I think a breach is a breach. And that's how it should be handled."
Read more: Why wind tunnel reduction is a bigger deal for Red Bull than piffling fine