Toto Wolff suspects Red Bull-Porsche link-up could be resurrected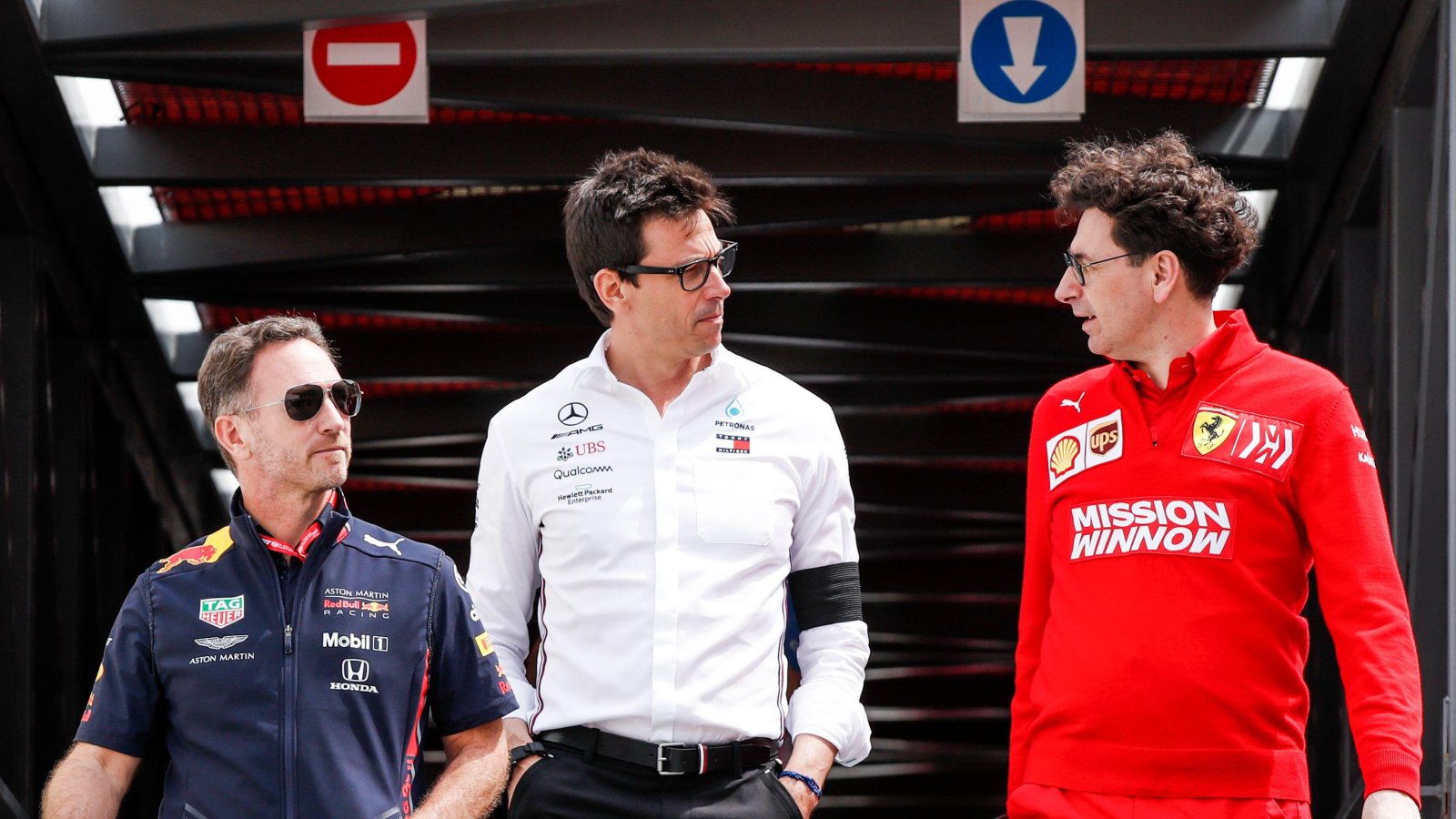 Toto Wolff thinks a Formula 1 link-up between Red Bull and Porsche may not actually be dead in the water, as it would appear.
After lengthy speculation, and even reports claiming a deal had been struck for Porsche to take a 50% stake in Red Bull Racing, a statement was issued to say discussions would not be going any further.
Red Bull team principal Christian Horner said the two companies were simply not compatible enough to find a way of working together, revealing Porsche had been "getting a little bit ahead of themselves" with their plans.
But Horner's arch-rival, Mercedes head of motorsport Wolff, would not be surprised if talks were revived over some kind of Red Bull-Porsche partnership ahead of the new engine regulations being introduced in 2026.
With Horner having insisted the Red Bull Powertrains project will be pushed onwards after its launch following Honda's announcement of their withdrawal from F1, Wolff is unsure whether complete independence from any established manufacturer would work for the Milton Keynes operation.
"It's a brave strategy to set up autonomously," said Wolff, quoted by Motorsport-total.com. "Having your own power unit and not being dependent on an OEM, that's what Red Bull has always wanted.
"Now it really is – that's the strategy they have initiated. I'm curious to see how they do with that in 2026, 2027 and 2028.
"It's clearly setting a new trend and I'm also curious to see if Porsche might come in and brand the engine, or if Honda might do that."
Red Bull previously had 'sponsored' engines during their time powered by Renault, namely watchmaker TAG Heuer from 2016-18.
They also had a technology partnership during that time with Aston Martin, whose branding was displayed on the cars before Lawrence Stroll had transformed the Racing Point team into its current guise.
Wolff admitted to a tinge of regret that, as things stand, Mercedes will not be going up against one of their German competitors in Porsche – although Audi, also a part of the Volkswagen Group, have announced they will be entering Formula 1 in 2026.
"As a Mercedes representative, I think it's a shame we can't fight with Porsche," said the 50-year-old Austrian.
"Porsche-Red Bull would have been a mega entry, a great brand. For reasons I don't know, it didn't work out.
"It would have been great for Formula 1 and for the attractiveness of our sport if that had come about."
Read more: Christian Horner addresses continued speculation over Honda return to F1