Toto Wolff: Red Bull trying to 'divert attention' with budget cap leak questions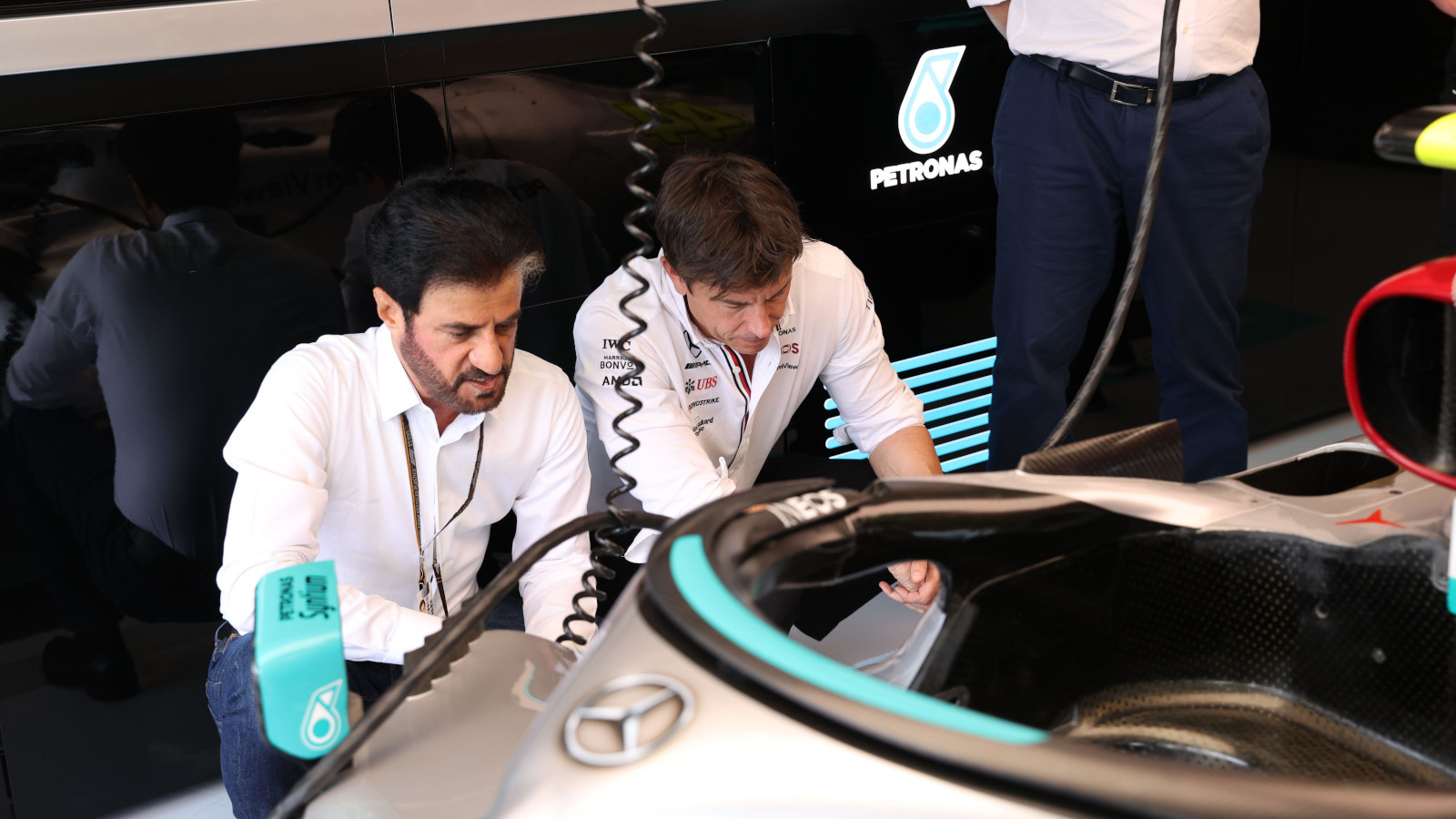 With Red Bull wanting to know how rival teams became aware of their 2021 finances before the FIA confirmed their budget cap leak, Toto Wolff says it's a "total sideshow" designed to "divert attention".
Late last month Auto Motor und Sport broke the news that two teams had breached last year's budget cap, Red Bull being one of those.
It took the FIA almost two weeks to confirm that, motorsport's governing body revealing that the 2021 Drivers' Championship winners had committed a 'Minor Overspend Breach' while the other team, Aston Martin, had a procedural breach.
Red Bull want to know where their rivals got their information before the FIA's annoucement.
It was so exact that while initially the rumours claimed it was a significant overspend from Red Bull, as time went by it was said to have been around two million dollars.
When the FIA's report into Red Bull's breach and their penalty was released, the number sat at $2.2m.
Speaking to Sky Deutschland after Friday's annoucement, Marko said: "It cannot be that two teams with detailed knowledge went public before we were informed."
It's not the first time he has questioned where the leak came from.
Speaking earlier this month, he told the German broadcaster: "The FIA ​​says they don't know how this came out, but it's weird that certain things from an ongoing process are being exposed. That's defamatory.
"I just find it amazing that something like this gets public."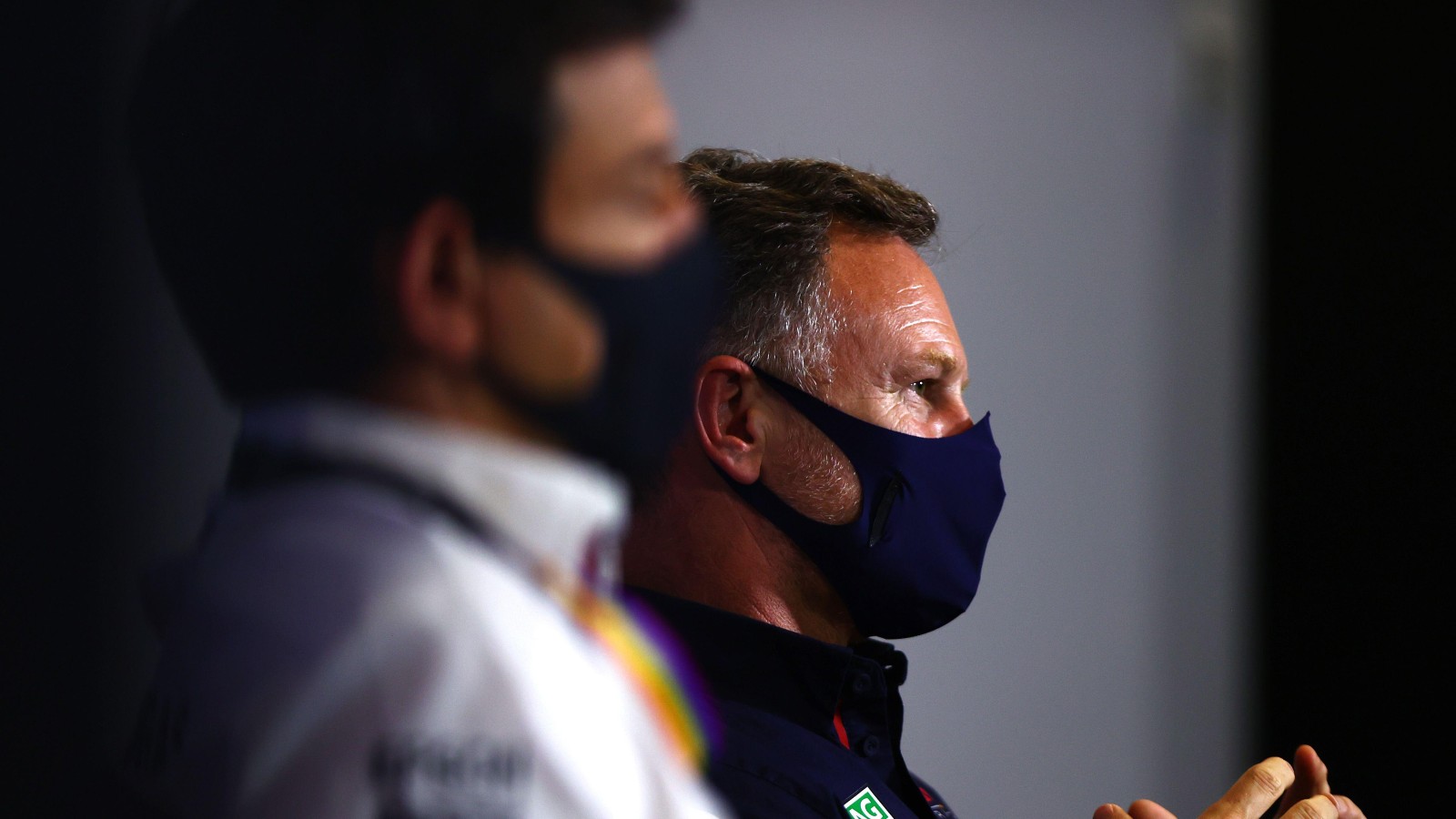 Wolff has shrugged off Marko's concerns, the Mercedes motorsport boss saying he doesn't believe it came from the FIA but rather those in the know at Red Bull.
And more to the point, at least for him, there was a breach and it doesn't matter who leaked it.
"The leak did not come from the FIA, but there are ten finance directors who sit together all year and find out who did what," Motorsport-Total.com reports the Austrian as has having told Sky.
"There was a violation, it doesn't really matter how it came about.
"Violation is violation. Who talked about it? I think it was the finance directors."
"It is also a total sideshow," he added. "It is an attempt by Red Bull to divert attention."
Earlier this month De Telegraaf reported Red Bull had questioned the appointment of Shaila-Ann Rao as the FIA's interim secretary-general as she had previously worked as a legal adviser for Mercedes, working alongside Wolff.
Team boss Christian Horner was said to be wondering how rival teams, namely Mercedes, had knowledge of another team's spending given that the financial returns submitted to the FIA were supposed to be confidential.
Red Bull were hit with a $7 million fine for their breach while also losing 10 per cent of next year's car development time in the wind tunnel and CFD.
Read more: Martin Brundle: Budget cap punches will keep coming as rivals have Red Bull on the ropes