Toto Wolff agrees with George Russell, expects Red Bull to win every race in F1 2023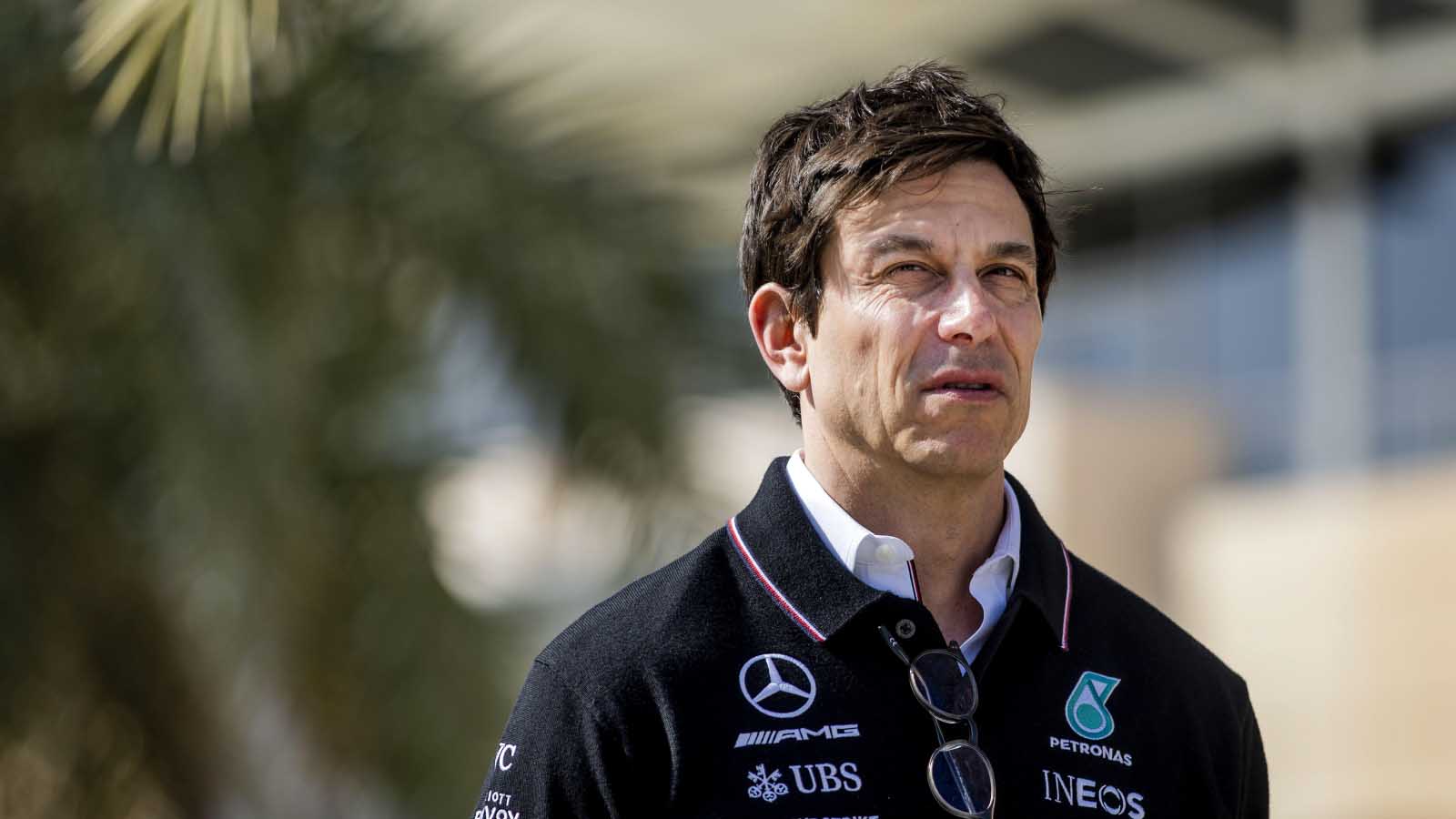 Mercedes team boss Toto Wolff has agreed with George Russell's claim that Red Bull could win every race in the 2023 Formula 1 season, following a dominant win for Max Verstappen in the Bahrain Grand Prix.
After winning all but five races in the first year of the ground effect rules in 2022, it was hoped that more teams – including Mercedes and Ferrari – would be better placed to challenge Red Bull this year.
However, the best have got better on the evidence of the first race with Verstappen converting pole position – three tenths ahead of the first non-Red Bull – into a one-two finish, almost 40 seconds ahead of third-placed Fernando Alonso's Aston Martin.
Mercedes had hoped to return to regular race-winning form in 2023 after last season was blighted by porpoising, but the W14 car was six tenths off pole position as Russell and Lewis Hamilton finished seventh and fifth respectively.
Russell went on to claim that Red Bull's RB19 could become the first car in F1 history to win every race in a single season, with Wolff concurring with the British driver's assessment.
PlanetF1.com recommends
Lewis Hamilton: Mercedes 'didn't listen' to me on W14, 'I know what a car needs'
Mercedes urged 'to do what Aston Martin have done with their more-or-less Red Bull copy'
Five reasons for everyone to still be excited about the F1 2023 season
He told Austrian publication OE24: "With my sporting aspirations, it was bad to see our deficit. We don't want to finish second, we want to win. But there is a team miles ahead. They are playing with the competition, they don't even have tyre wear."
"After the first grand prix I also believe that they will win every race this year."
Wolff added that a Mercedes title challenge is "not going to work out this year" and, when asked where Red Bull's strong start to the season left his team – who opted to persevere with their unique zero-pod car concept despite being restricted to just one victory last season, said: "You have to look reality in the eye and look for solutions.
"We can at least do better and see how we can get out of the unfavourable situation we manoeuvred ourselves into. Last year our car got better and better and still won races.
"That's why we decided to stick with the concept. Then you start the new season and suddenly see that nothing works."
Mercedes' lack of progress from last season has raised doubts over the future of seven-time World Champion Hamilton, who has entered the final year of his existing contract with an extension yet to be agreed.
Asked why Hamilton appears to be so relaxed in the face of his team's poor form, Wolff said: "He's a great team player and grown up enough to accept reality.
"It doesn't help to sulk a lot. We have to try to turn this thing around."