Wolff reportedly says Sauber would be 'crazy' to sell
Now is not the time for Sauber's owners to sell the F1 team, so says Toto Wolff according to F1 journalist Michael Schmidt.
Although heavily backed by Alfa Romeo, who are the title sponsors of the team, Sauber is owned by Longbow Finance, a Switzerland-based investment firm that comprises several Swedish billionaires.
According to various reports, they are said to be in talks with former F1 driver and American racing team owner, Micahel Andretti, regarding the sale of the Sauber team.
Andretti is rumoured to be considering buying an 80 percent stake in the Ferrari-powered team.
But, according to Schmidt, Mercedes motorsport boss Wolff believes it would be a mistake for Longbow Finance to sell at this moment in time.
He feels they should instead wait a year, or even two, especially as the 2022 season could see a shake-up in the grid that could yet boost the team up the order.
"There is an offer on the table," Schmidt said in his latest Auto Motor und Sport podcast.
"The question now is whether the owner of the Sauber racing team is happy with it or not. It is a bit difficult to judge as they do not need the money urgently, and are huge racing fans.
"Toto Wolff told me: whoever sells their F1 team now, must be crazy.
"The team will be worth much more in one year, and even more in two years. F1 is booming.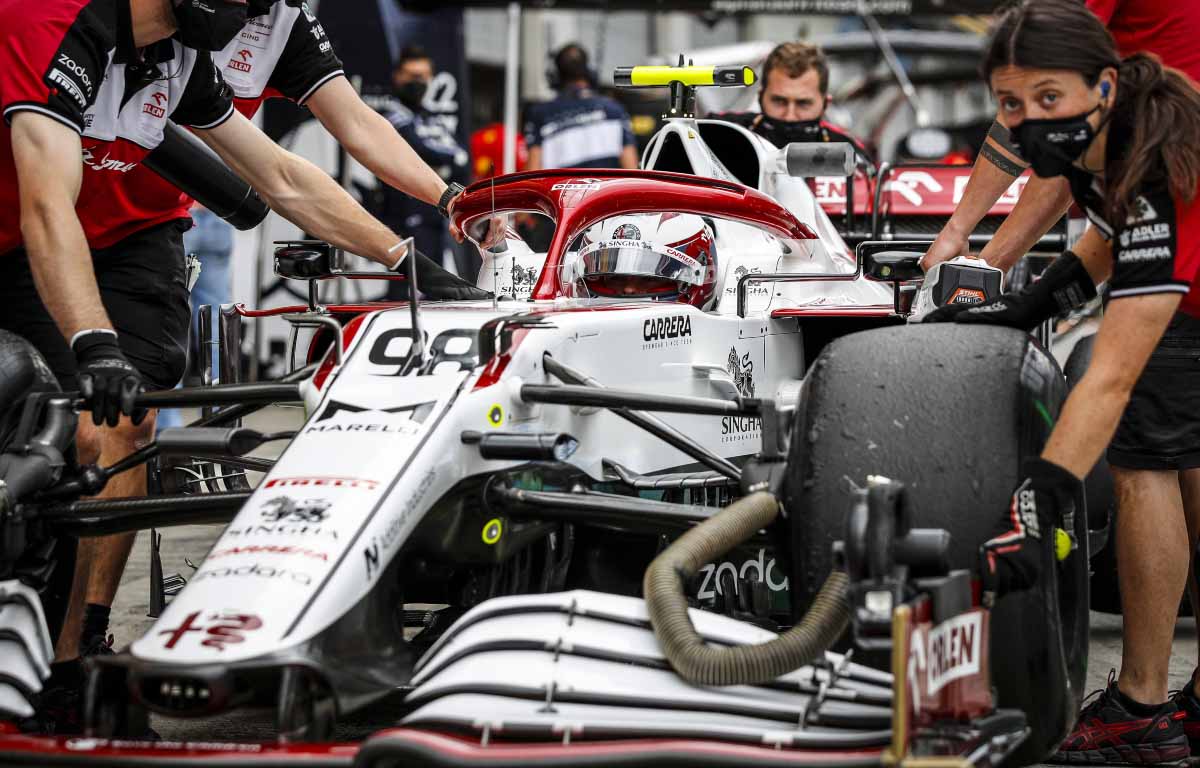 Check all the latest 2021 teamwear via the official Formula 1 store
"They will even earn a bit more this year than in 2019, so the teams will get the full pay-out.
"Many countries are lining up to host a grand prix.
"A regulation change is coming up which could give equal opportunities, and the budget cap… nobody knows who will win.
"This generates more interest, which means more money and that means the team's worth increases.
"Toto Wolff says he would definitely not sell now."
Should Andretti purchase an 80 percent stake in the Sauber team, the American is said to be keen on putting Colton Herta in the car, ending Guanyu Zhou and Oscar Piastri's chances of racing in Formula 1 next season.
Piastri, though, reckons no matter what happens, he is out of the running.
"My chances of being in F1 next year are extremely low, I think basically none," he said in an interview with JAM Sports Management, posted on his own website.
"I know [Guanyu] Zhou has been very heavily linked to that seat and also [Antionio] Giovinazzi is there at the moment.
"I don't think I'm going to be in that seat at all, I think it is the only opportunity for next year. I'd be happily surprised if it was me in that seat for next year."
The great Alfa Romeo driver debate
Alfa Romeo still haven't confirmed their second driver for 2022 and with rumours of Andretti taking a stake anything is possible.