Wolff voices reservations about sprint spectacle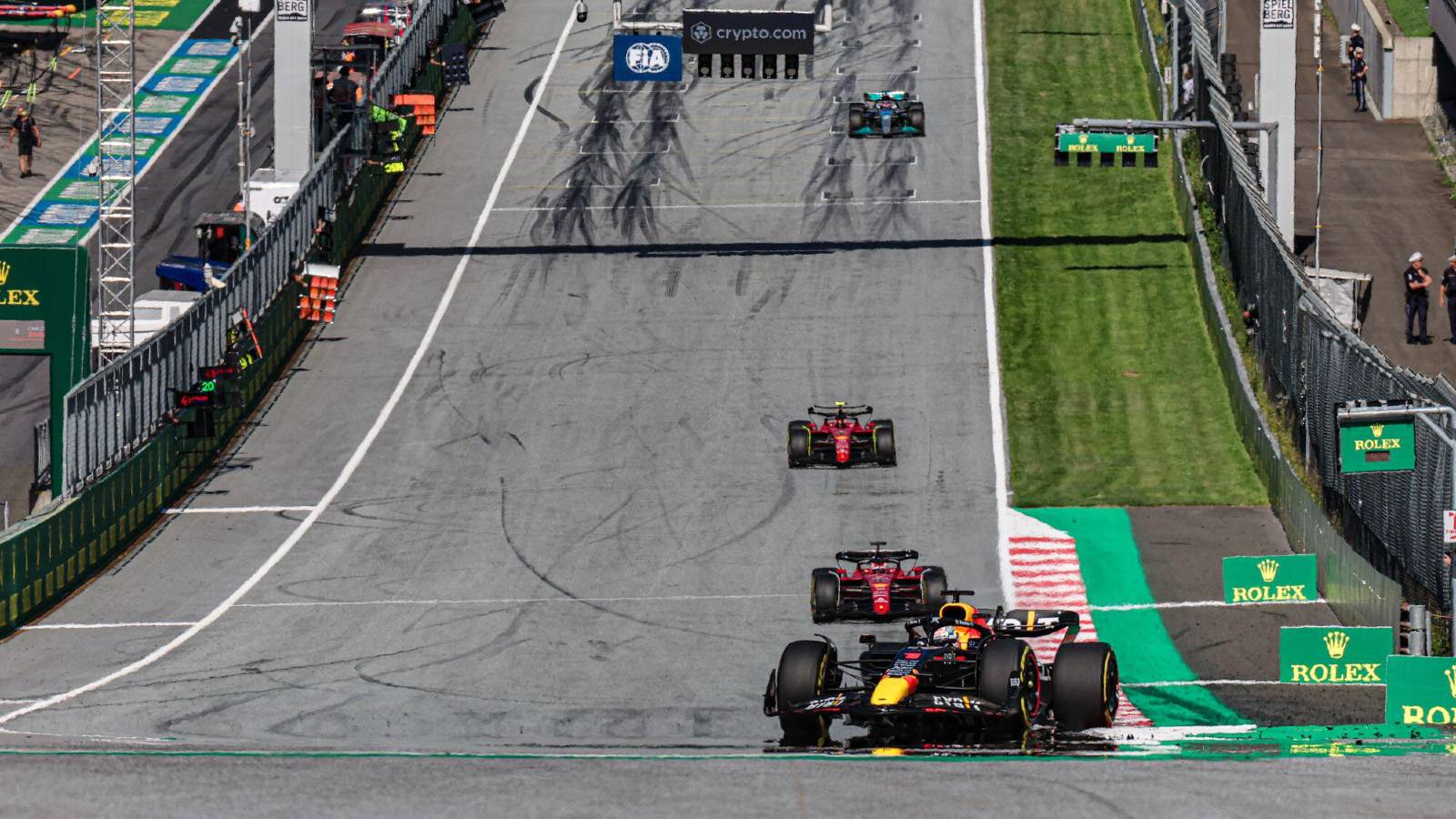 Toto Wolff thinks the current performance levels of Formula 1 teams, especially at the top, are not conducive to exciting sprints.
Two of the three sprint qualifying weekends of the 2022 season are now in the record books – and the Saturday 'races' produced very similar results.
Max Verstappen won from Charles Leclerc at both Imola and the Red Bull Ring, while their respective team-mates Sergio Perez and Carlos Sainz both finished in the top five at each venue.
That is, of course, reflective of just how dominant Red Bull and Ferrari have been this term, with Mercedes a clear third best and the remaining seven constructors battling it out between themselves.
The Austrian Grand Prix sprint had no especially entertaining action at the front of the field after the opening few laps, but at least Verstappen had overtaken Leclerc at Imola to secure the maximum eight points on offer and pole position for the following day's grand prix – which he also won.
But as sprint qualifying is designed to spice things up for the fans, and with plans to double the frequency to six race weekends next year, Wolff has reservations about just how much of a spectacle is being generated.
"I think the reason why races have less entertainment is because there's just too much performance gap between the teams," said the Mercedes team principal, quoted by Motorsport.com.
"If you have Verstappen disappearing in the distance, the two Ferraris being the only entertainment during the race and then we [Mercedes] are in the middle of nowhere in no man's land.
"Then the others are further behind, and then you have DRS trains. That never can make a good sprint race."
The final sprint of 2022 will be at the Sao Paulo Grand Prix, where last year Mercedes driver Lewis Hamilton produced a stunning performance from the back of the grid to finish fifth after the 24 laps.
It is probably no surprise therefore that Brazil has been chosen again, but if there is to be an increase in 2023 then Wolff hopes the events where they take place are selected carefully by F1 president Stefano Domenicali.
"I think if I have trust in one person to choose the right sprint races, it's Stefano," said Wolff. "Stefano will have seen [the Austria race] and will take it into consideration."
Although F1 and the teams have given the green light to more sprints next season, the proposal has yet to be signed off by the FIA.
Highlights from the Austrian Grand Prix
Charles Leclerc took his first win in eight races, and Ferrari definitely needed it.