Wolff: 'Minimal variance' in 2022 car designs
Toto Wolff has admitted to some dismay that design of the 2022 cars will be "so constrained" and the differences between them mostly cosmetic.
A prototype of the new 2022 F1 car was unveiled at Silverstone on the eve of the British Grand Prix weekend, complete with 18-inch tyres and a front wing containing integrated endplates.
The cars, with ground-effect aerodynamics, are intended to create better, more exciting racing as they should be able to follow closer and consequently overtake easier.
But Wolff, the Mercedes F1 co-owner and team principal, believes the tight regulations will mean the cars – which he likened to something he imagined being in McLaren CEO Zak Brown's garage – are bound to look extremely similar and the main differences limited to their colour schemes.
"I think you will get very slight variations on a theme," said the Austrian, quoted by GP Fans. "The regulations are so tight now that the variance between the cars will really be quite minimal.
"The differences will no doubt be under the skin of the car, which is kind of a shame, that we are going down a route where the shape is so constrained and it will be the livery that will be the biggest differentiator between the cars.
"They are kind of retro-looking. It sort of looks like a 1990s IndyCar, some of the stuff that Zak's got a garage full of. I think the car looks pretty cool but it looks pretty retro."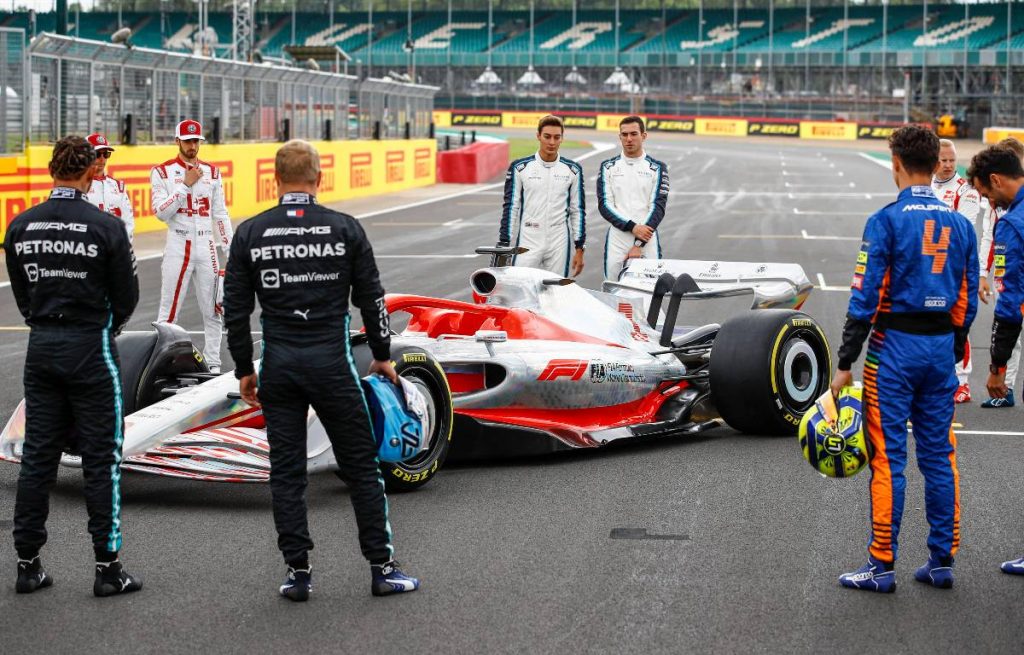 Check all the latest 2021 teamwear via the official Formula 1 store
Brown, meanwhile, missed the Silverstone presentation as he had contracted COVID-19 and was having to self-isolate, but is obviously au fait with what can be expected from next year's McLaren.
"I don't think [they will be] radically different because we are all playing within very confined rules, so I've seen what ours looks like – it's subtly different," said the American.
"What they showed is a pretty good representation if you're going to be looking at the car from 50 feet away.
"Like all the Formula 1 cars, when you start looking into the detail you start to see all the differences.
"Obviously I didn't see the car live, only visuals of it. Hopefully, it's a better race car and it does what it's intended to do in terms of making racing closer."