Toto Wolff puts the 'controversial topic' of a driver salary cap back on the table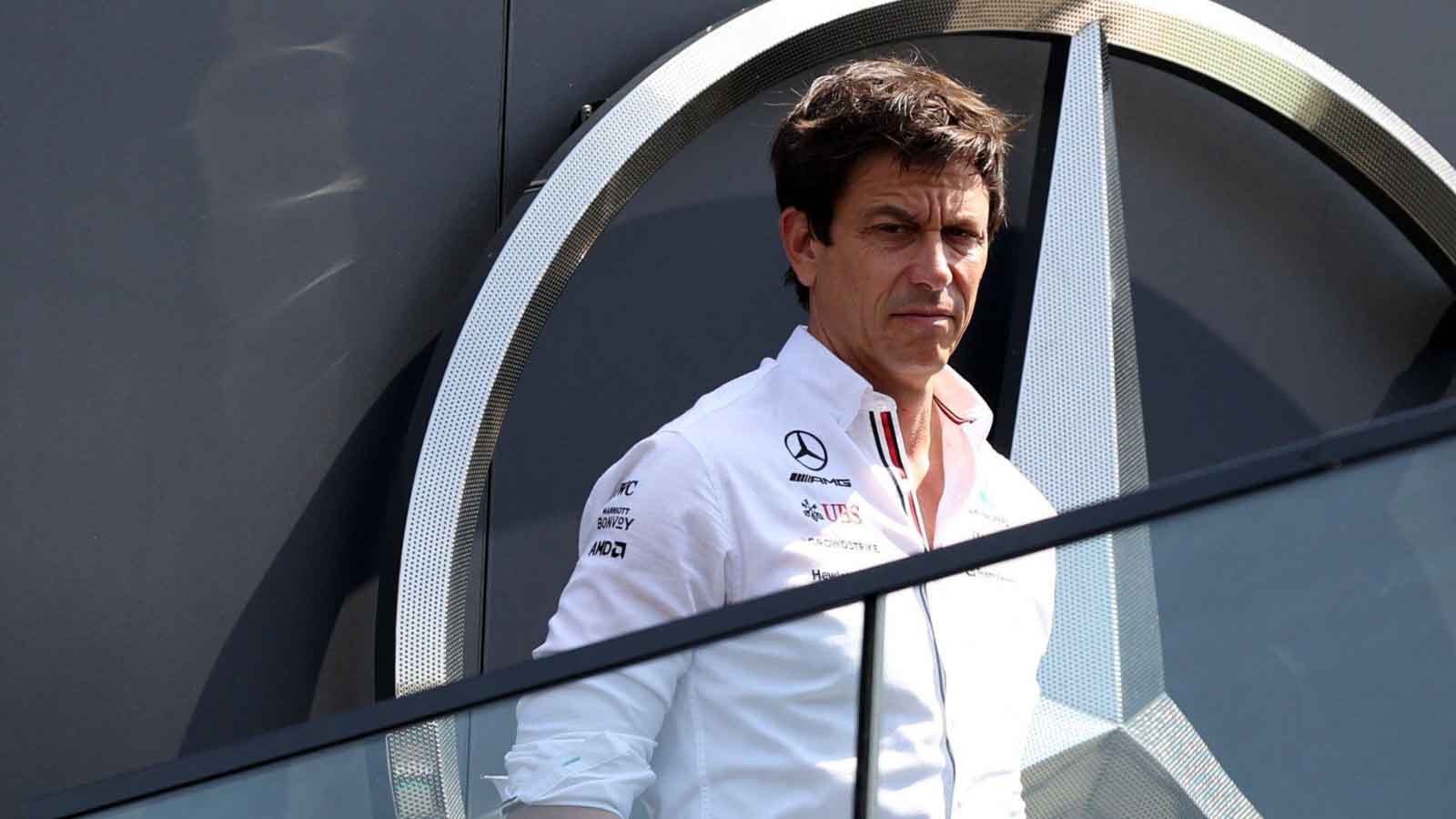 Toto Wolff has urged Formula 1 to discuss a potential driver salary cap, the team boss saying salaries could be offset by endorsement deals.
Last season, Formula 1 introduced a budget cap but it came with a list of exclusions that included driver salaries, the wages of three of the teams' top earners and engines, to name a few.
Power units, though, will soon have their own cap set at $95million for the 2023-2025 seasons, increasing to $130million in 2026 when the new engine regulations come into effect.
With Formula 1 taking action to curb costs, the sport hoping in time it will play a role in levelling the playing field, Wolff reckons it is time for the drivers' salaries to be included.
"It certainly has come up as a controversial topic," he told The Sun. "We can see we are facing a very difficult situation in F1 overall.
"The sport is booming and F1 is earning more money and that trickles down to the teams.
"But we have a cost cap. We have $140million for 1,000 people. With inflation, we haven't been able to even pay the inflation.
"The talk about a $30m or $40m salary allowance is inadequate when you take that perspective.
"Clearly the drivers will have an opinion on that. Maybe as a driver I would say the same thing."
Wolff points to the success of caps in US series
The use of salary caps to limit the amount teams can pay their players is still relatively new.
In America, the National Football League, National Hockey League, National Basketball Association and Major League Baseball all have their own variations on it.
Wolff says if it works in America, it would also work in Formula 1.
"The US American leagues that are the most successful in the world introduced salary caps 15 years ago," he explained. "It works pretty well over there.
"We need to find a way of how we can act sustainably and become independent from sovereign funds or state-owned teams.
"Therefore it is certainly clear this will be one of the main areas because you can't simply have a salary bill at some of the top teams that is 30, 40, 50 million when the rest of the team needs to be divided into 140m.
"But having said that, they are tremendous superstars, they deserve to be among the top earners in the sport. In terms of direct salaries, they already are.
"We need to find a way of unlocking the capability of doing endorsement deals, which is two-thirds if not more for US American sports teams.
"But certainly, direct salaries, F1 drivers are paid the most."
Salary cap would be 'completely wrong', say drivers
Back in July when the topic first came up, Max Verstappen said it would be "completely wrong".
"I think at the moment," he continued, "F1 is becoming more and more popular and everyone is making more and more money, including the teams and FOM. Everyone is benefiting.
"So why would the drivers with their IP rights and everything be capped, [the people] who actually bring the show and put their lives at risk? Because we do, eventually.
"So for me, it's completely wrong."
Lando Norris questioned the impact it would have on the next generation, many of whom have companies investing in their careers.
"So as soon as you have the backing, or you have an investor as a driver, they obviously want their money back at some point and you would have to do that," he said.
"And if it gets capped and so on, it's much harder – or it will interest people much less to ever invest in young drivers and invest in people having chances to get to F1 in the first place. So I think that's one of the main points."
Sergio Perez pointed to Zhou Guanyu's frightening crash on the opening lap of the British Grand Prix as the main reason why the drivers do not deserve to have their salaries capped.
"When you hear people talking about putting a cap on the drivers' salaries, we are the ones putting all the risk out there, giving a show, so I don't think it's a good thing to be talking about that in the sport moving forwards," said the Red Bull driver.