Wolff calls for 'robust answer' to racism, not just 'Instagram posts'
Toto Wolff has urged his rival teams to take a "robust position" on racism, not just a "few Instagram posts" supporting Lewis Hamilton.
Formula 1 has been hit by not one but two incidents of racism in recent weeks, Juri Vips dropped from the Red Bull junior driver programme after using a racial slur during a live feed while triple World Champion Nelson Piquet has been reportedly banned from the F1 paddock for racially abusing Hamilton.
The 69-year-old Brazilian was quick to apologise, saying he did not mean to offend the Mercedes driver.
"The term used is a term that has been widely and historically used colloquially in the Portuguese language in Brazil as a colloquial synonym of 'guy' or 'nobody', and that it was never intended to offend," he said.
But while Piquet apologised, Hamilton says the time for learning has past, action must now to taken as the seven-time World Champion has had to deal with racism throughout his career.
"I've been on the receiving end of of racism and criticism and that negativity and archaic narratives for a long long time, and undertones of discrimination, so there's nothing really particularly new for me," he said in Thursday's British GP driver press conference.
Wolff, whose wife Susie raced with Hamilton in karting, told ITV that the abuse is nothing new.
"I know from experiences from my wife who raced with him that he was literally called all the words you don't want to hear today," the Mercedes motorsport boss told ITV News Sports Editor Steve Scott.
"That has been part of his upbringing, that is very much his scars and that's why a robust answer and a robust position is important."
He continued: "I would very much hope that teams don't remain silent but actually follow.
"Not only follow with a few Instagram posts but also follow up with real commitment, with real actions and with real funding."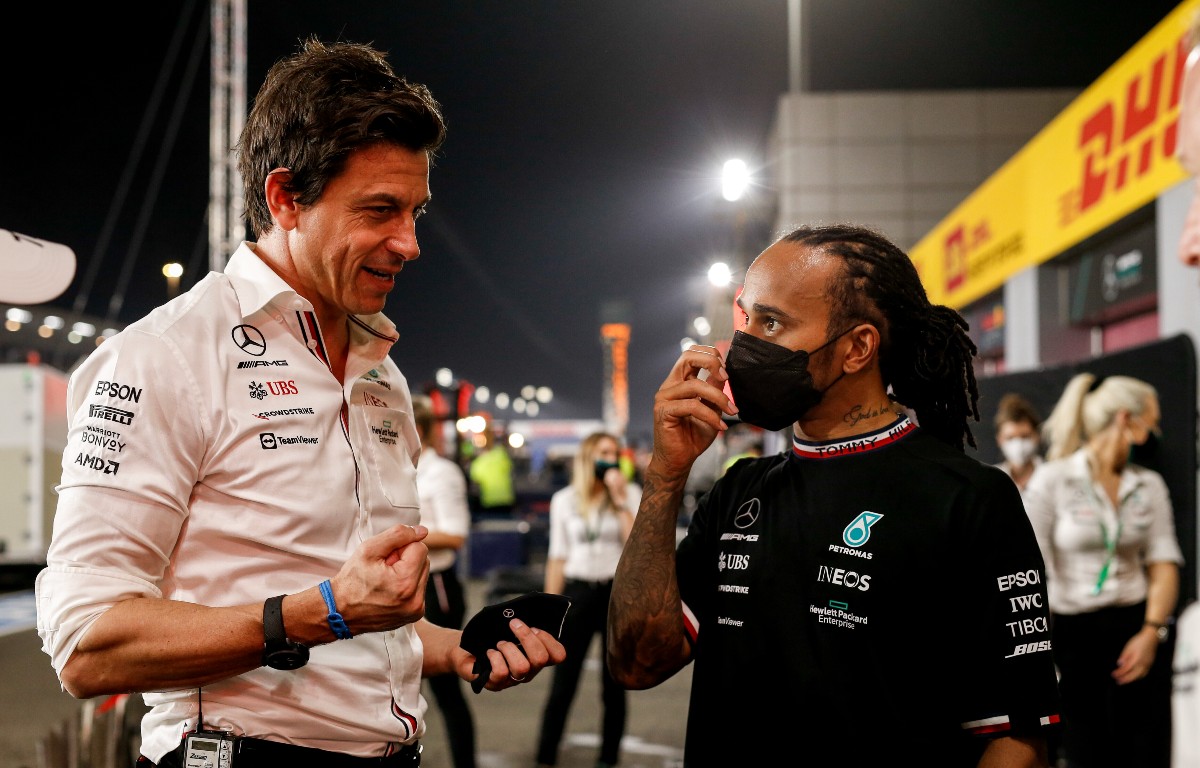 Earlier this week Hamilton and Mercedes announced that half a million pounds had been awarded to Motorsport UK and the Royal Academy of Engineering, which aims to increase female participation in motorsport and focus on Masters-level motorsport engineering scholarships for black students, through their Ignite initiative.
"I think we're just living in a time where there's been a lot of people that have said they're supportive through these last couple of years, but a lot of [it is] lip service, and we are not doing that," Wolff told The Race.
"We're actually about action. We're putting our money where our mouth is.
"So, I'm really proud. I think we need to get everyone on board to do something, because we can't do it alone."