Wolff: Vettel move great for me, F1 and team
Toto Wolff says that Sebastian Vettel staying on the grid is "great" for the sport and expects the German to hugely improve his new team.
It has been confirmed that Vettel will join Aston Martin, currently Racing Point, for the 2021 season and beyond, replacing Sergio Perez.
Given that Wolff recently bought shares in the British company, the move directly affects him more than most on the grid, and he says from both a personal and sporting perspective, it's good news.
"I think it's great. I have three shares in Aston Martin so from that perspective it's great. The German market is the second most important market," he told Sky Sports.
"I think it's great for Formula 1 that Seb stays. He's the second most successful driver of this decade, and it's important for F1 that someone like Sebastian, who is in his prime years, doesn't leave.
"From another perspective, he's going to bring a tremendous amount of knowledge to Aston Martin with Lance [Stroll] who is improving and improving and is at a super level now.
"With the knowledge that Sebastian brings I think everybody progresses, and I think that's going to be his contribution."
Head on over to the Formula 1 store for all your official Sebastian Vettel merchandise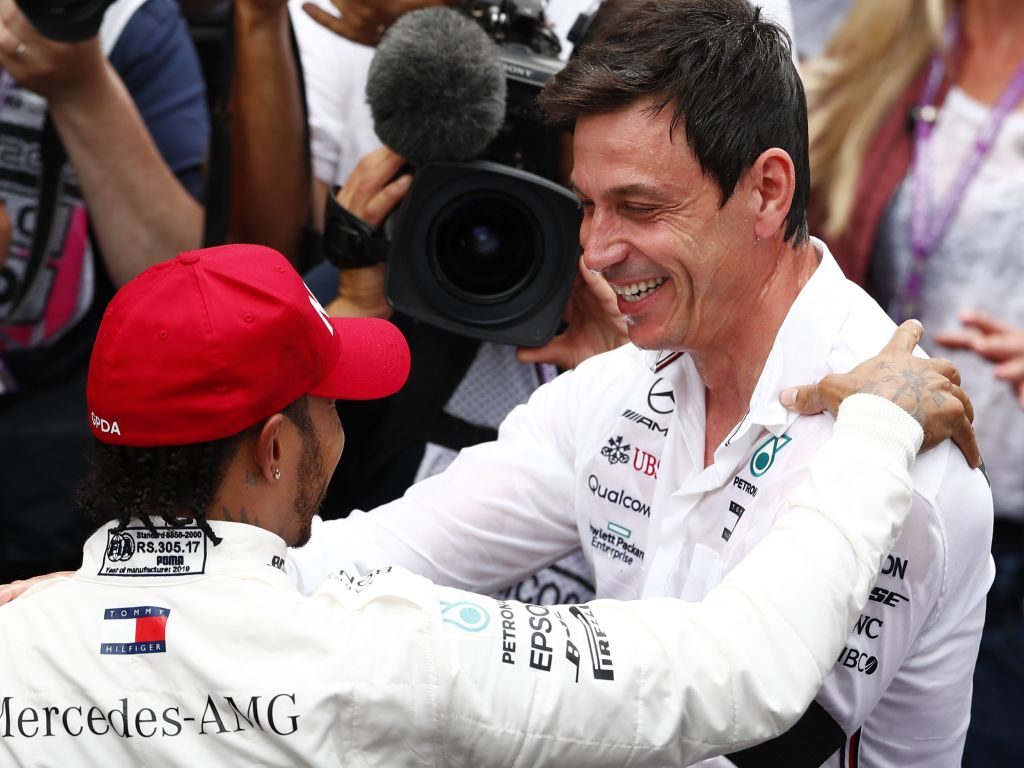 Wolff himself has yet to confirm his own plans for beyond 2020. The current Mercedes team principal has previously confirmed he wishes to stay with the team but has yet to decide whether he'll stay in his current role.
Asked about his future, he reiterated his desire to stay with his current employers.
"I want to stay with Mercedes, I get on with Ola Kallenius and I love the guys here. We're just a close-knit group," he added.
Star driver Lewis Hamilton has also yet to sign a contract that will ensure he stays with the team in 2021 and beyond.
Despite their close relationship, Wolff says the decision of one will not affect the other, and that the team will function as usual either way.
"We have become friends. We very much look at what the other does, but he knows that even if I was not to be around, he'd still have a great team," Wolff said.
"On the other side if he was to leave we'd lose the best driver but we'd move on and find somebody that could come close."
Follow us on Twitter @Planet_F1 and like our Facebook page.