Toto Wolff traces back Mercedes' problems to one decision last October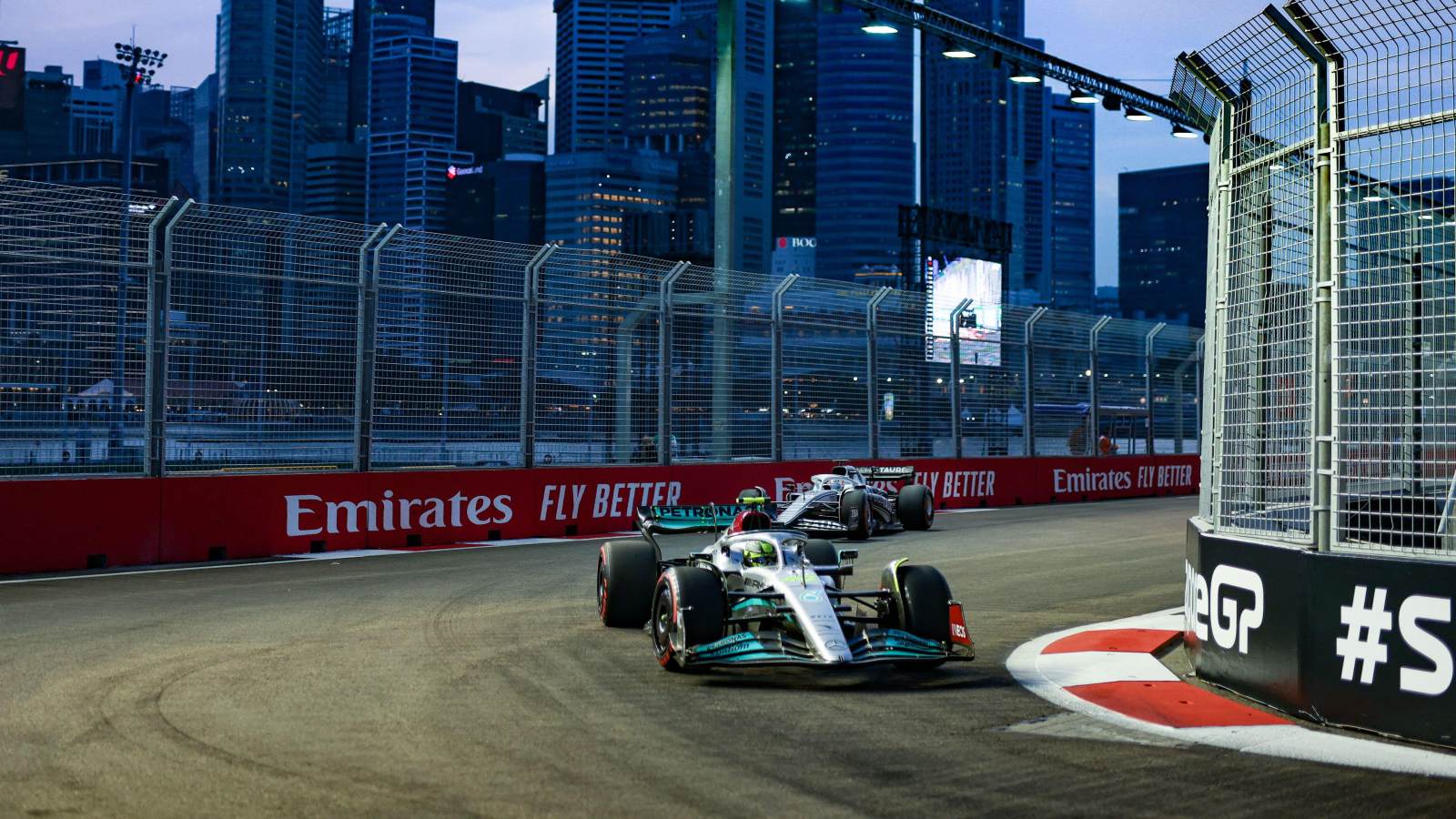 When Mercedes thought last October that they could run the W13 on the floor, Toto Wolff says this is where it all went wrong.
Mercedes have fallen below expectations in 2022, the Silver Arrows unable to mount a stern defence of their Constructors' Championship.
At the United States Grand Prix Max Verstappen took a record-equalling 13th victory of the season, while his Red Bull team secured the 2022 Constructors' title.
With that, Mercedes' streak of dominance, which began back in 2014, is now over.
Mercedes' technical director Mike Elliott has spoken of being able to trace what went wrong with their 2022 challenger, the W13, to a specific moment in time, though did not reveal what the problem was.
But after the United States GP, team boss Wolff made a similar claim, though he did shed some more light on what Mercedes got glaringly wrong at that time.
Mercedes brought their final 2022 upgrade package to Austin, so asked by Sky Sports F1 if these are applicable to the 2023 car, Wolff replied: "I think we understand more now, what it is where we got it wrong with the car.
"We can almost trace it back to a single decision last October, we thought we could run the car on the deck, but you can't, so it's a small level of hamster steps.
"As long as the trajectory is going up, even with little backlashes, I think we are on a good path."
We've missed this. ❤️ pic.twitter.com/GiY4SgbZ2h

— Mercedes-AMG PETRONAS F1 Team (@MercedesAMGF1) October 23, 2022
Still, although Wolff stressed the need to stay "realistic", he acknowledged that Mercedes were in the fight for victory in Austin with the upgraded W13.
A poor pit stop for Max Verstappen opened the door for Hamilton who had been running P2, Verstappen left with the task of overtaking Charles Leclerc and Hamilton if he wanted to rescue the win.
Hamilton initially was staying clear of Verstappen when the Dutchman had cleared Leclerc, though Verstappen later homed in and made the pass, Hamilton attempting to fight back but settling for P2 when that proved unsuccessful.
"We are much closer now, the upgrades work," Wolff commented. "We were racing, we were racing for the win."
Ultimately though, Wolff felt that Mercedes were missing the couple of tenths needed to claim that first victory of the season, congratulating Verstappen and Red Bull for their double title success.
"The pace maybe was today two-tenths off," said Wolff. "But this is exactly what was missing at the end.
"But credit to Red Bull, I mean they've done a mega job all year, Max was really strong, so them winning the Constructors' Championship today is what they deserve."
Read more: Carlos Sainz blames George Russell for 'coming out of nowhere and bumping into me'