Wolff slams 'Formula 2' tactics from Alonso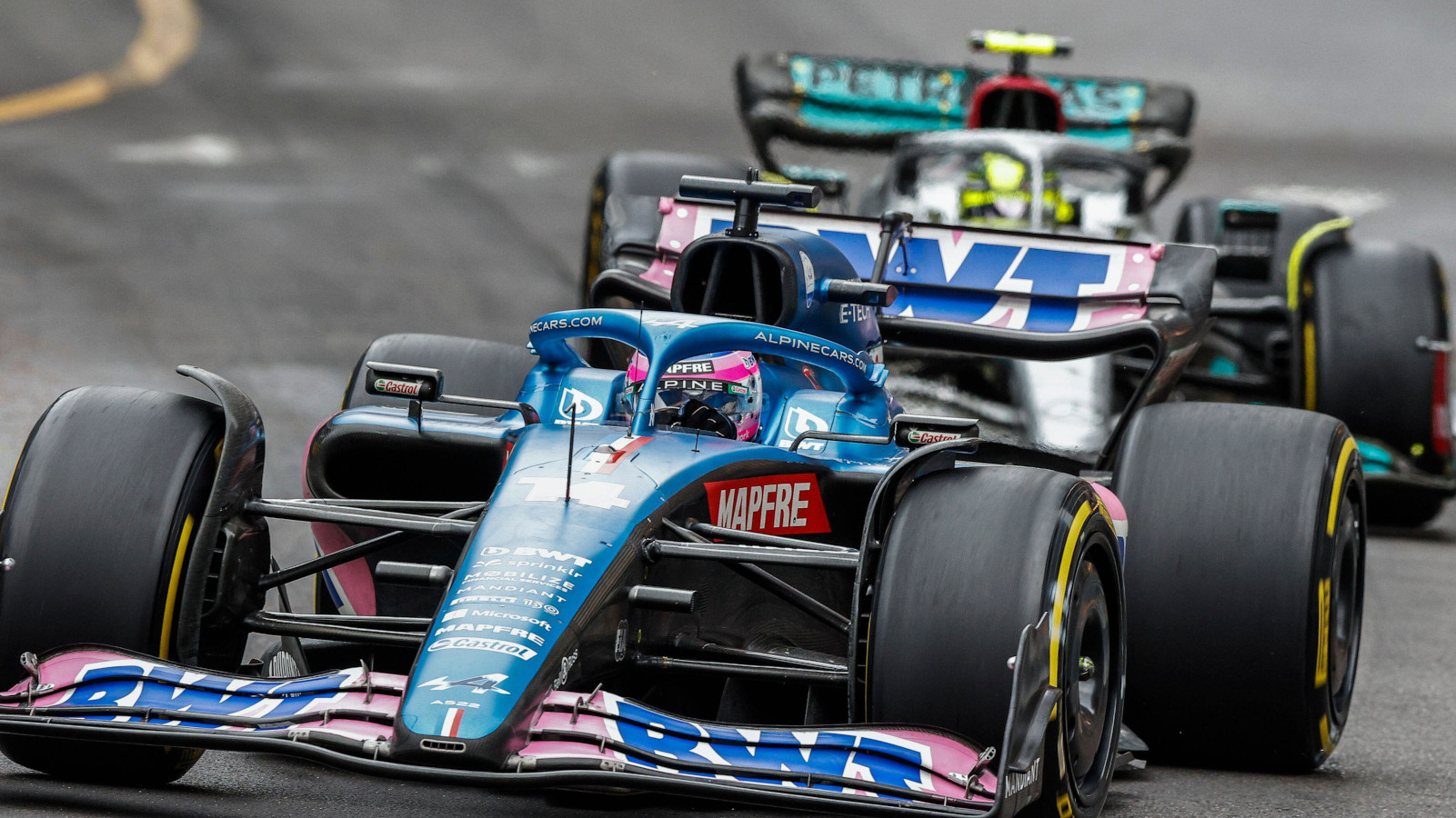 Toto Wolff wasn't impressed with Fernando Alonso's "Formula 2" pace at the Monaco GP, but the Alpine drivers says "not my problem".
Lewis Hamilton lined up behind Alonso when the race was restarted following a red flag for Mick Schumacher's horror crash.
Despite sitting on the Alpine's gearbox for several laps, Hamilton was not able to find a way past and slowly fell away from what could have been a fight for sixth, if not even fifth place.
Wolff was not happy.
LAP 36/77

Hamilton (P8) is closely tracking Alonso but there's no way through right now #MonacoGP #F1 pic.twitter.com/EpfnY95Hye

— Formula 1 (@F1) May 29, 2022
"Five seconds is like a Formula 2 car," the Mercedes motorsport boss said as per GPFans.
"This is such a spectacle here, a fantastic venue and it is always amazing to be here.
"But we need to maybe look in a way at the layout where we can basically close the loop for going five seconds slower and cars still can't overtake."
He feels Alonso's pace, combined with his earlier battle with Esteban Ocon for which the Alpine driver was handed a five-second penalty, cost Hamilton a better finish than the P8 he achieved on the day.
"Absolutely," he said. "First of all, there was the incident with Esteban for which he [Ocon] got a penalty.
"Then yeah, he could have been right there and closed Lando's pit stop window or even have fought with Lando and George in the front because that was his pace.
"The regs are the regs and there is nothing to say. You can see another lesson that track position is everything in Monaco."
Alonso explained that while initially he was looking after his tyres, when he was ready to push, Hamilton did not go with him.
"We had to do a lot of tyre management," said the double World Champion.
"We had some concerns that the yellow tyres could grain a lot on our car, and the first 10 or 15 laps I took care of the tyres a lot.
"After that I pushed again when they told me Esteban had to make a five-second gap, but at that point Hamilton didn't want to push, hold Esteban at the back – yeah, disappointing."
Told that his pace had frustrated Hamilton, Alonso replied that it was "not my problem", adding that it was "extremely easy" to keep the Mercedes behind him.
Mercedes take small steps backwards again
Mercedes struggled on the streets of Monaco, but they should still look to the positives.