Wolff could pass Mercedes baton 'spontaneously'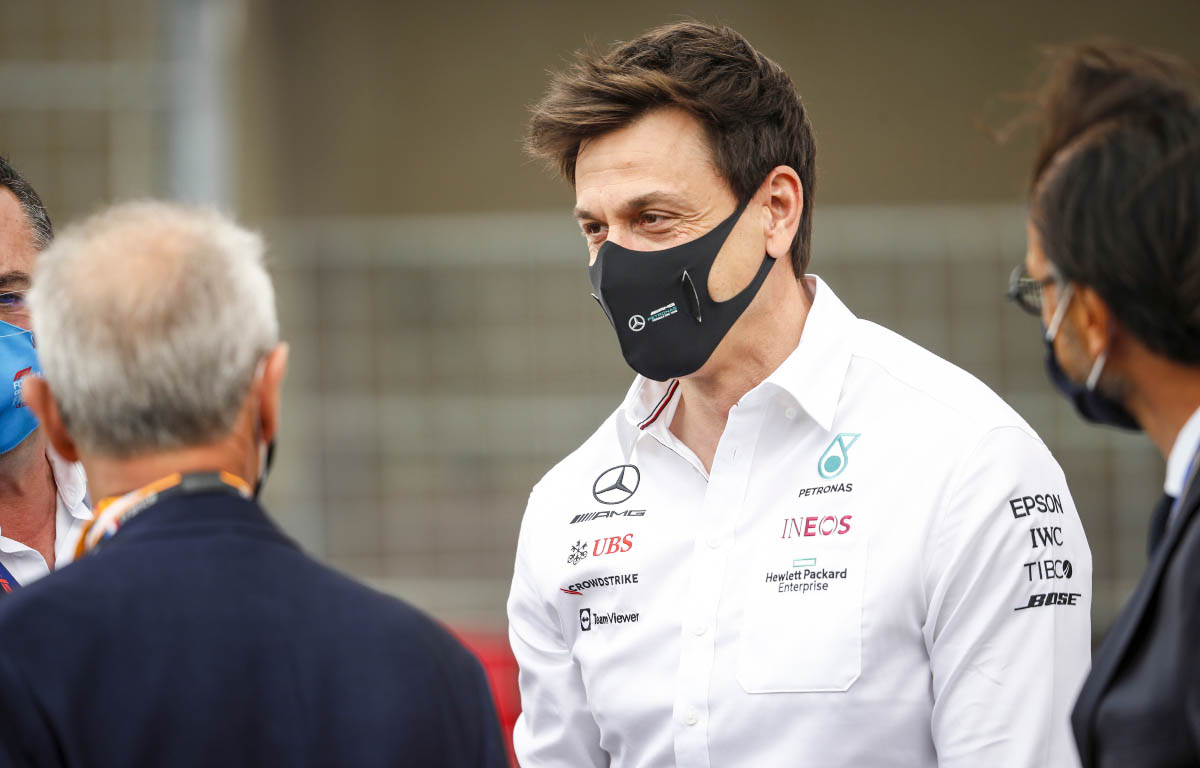 After coming to the decision to stay at Mercedes this year, Toto Wolff said his time to leave the team in the future may come "spontaneously".
Rumours had been swirling as to whether Wolff would step away from his day-to-day role as team principal at the team, but went the other way and increased his presence within Mercedes.
Not only did he decide to continue running the race team, he invested and became an equal one-third shareholder in the team, alongside Mercedes' overall owners, Daimler, and team sponsors Ineos.
But Wolff stated that whenever he does take the decision to move away from running the team, he will remain heavily involved by continuing to hold his 33% stake with the Silver Arrows.
"I reflected for a year if I wanted to continue in this sport and I took the decision 'yes'," Wolff said to GP Fans Global.
"But the decision was not am I willing to continue to lead this team from an operational standpoint, but it was more do I want to stay involved as a shareholder?
"This means the team becomes me and I become the team long-term and this is the decision I took.
"We are three equal shareholders, we complement each other, and whatever I do in the team I'm staying in my role as a co-owner."
Check out all the latest Mercedes merchandise via the official Formula 1 store
In the here and now, Wolff has still yet to announce his biggest decision of 2021 – whether he chooses Valtteri Bottas or George Russell to partner Lewis Hamilton next year. Regardless of his choice, however, the Austrian said both drivers will have "great options" for their seats in 2022.
But when it comes to the day when he eventually leaves his post at Mercedes in the future, Wolff admitted there may not be a prior warning before his departure – which he says will come when he can see someone whom he feels would be able to step into his role seamlessly.
That said, he said he will stick around in Formula 1 all the while he still keeps getting the same competitive buzz from fighting for titles throughout the season.
"As long as I enjoy the competition and honesty of the stopwatch, I will continue," he said.
"But I may decide spontaneously that someone else can carry the baton better – be quicker, more agile, refreshed than me – but not yet."