Wolff's 'spread sh*t' jibe a 'misunderstanding'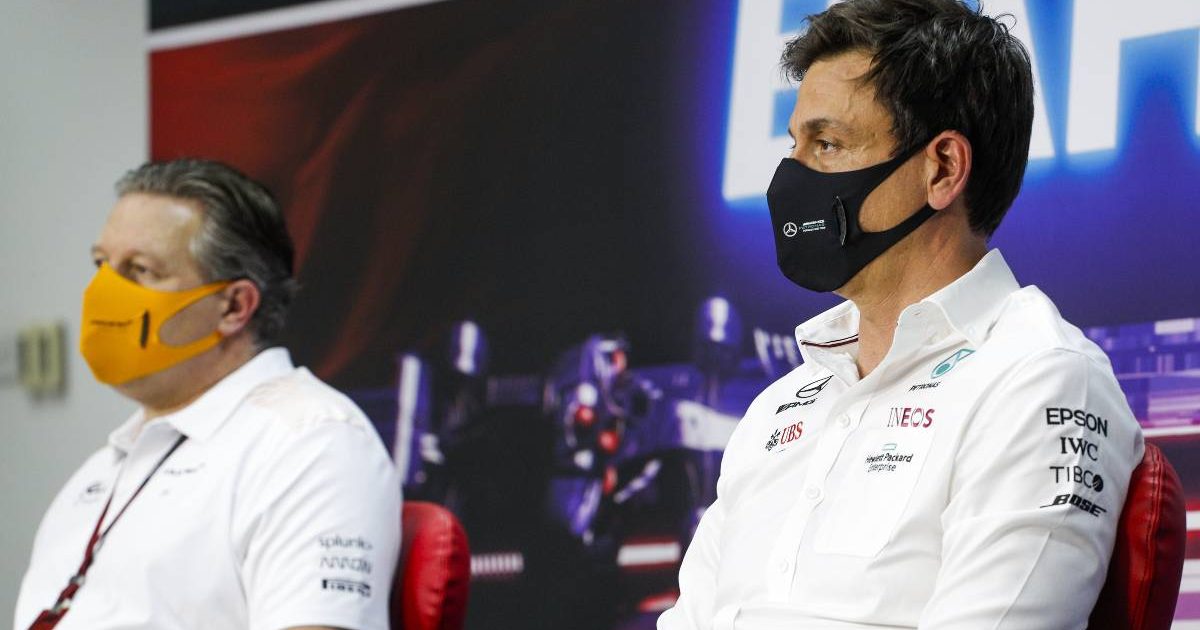 Mercedes have claimed the true meaning of Toto Wolff's "spreading sh*t" jibe at Zak Brown and Christian Horner got lost in translation.
Wolff was quoted by an Austrian media outlet over the Easter weekend as saying "Brown is just like Christian Horner – they just spread sh*t" in reference to the McLaren CEO's prediction that Max Verstappen and George Russell will drive for Mercedes in 2022.
The Mercedes team principal and co-owner had added that: "I think Zak wanted to give Christian one with it."
Mercedes insist it was all a question of translation and a "misunderstanding".
The i approached Mercedes for a response and were told the meaning of the quote was that "Zak and Christian were giving each other sh*t, not that they spread sh*t".
As for the Austrian media outlet Wolff spoke to, Osterreich 24, they said that in the German language, the original quote "sounds way softer" – meaning the translation is strictly accurate but has a slightly different context.
In addition, the suggestion is that rather than "wanting to give Christian one", the context was that Brown "wanted to wind up Christian with this one".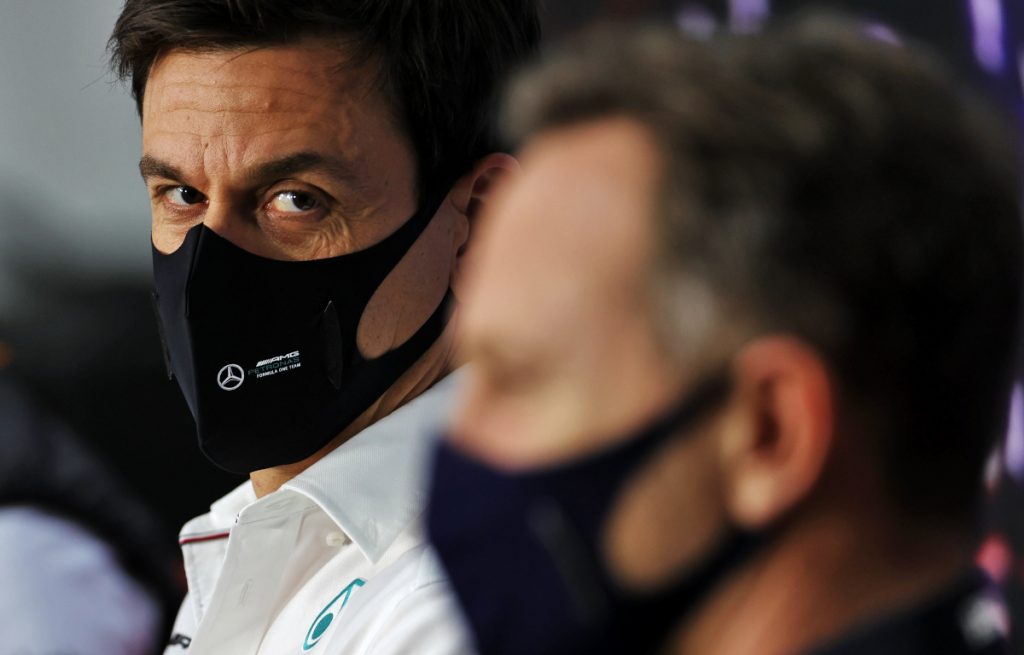 Check out all the latest Mercedes merchandise via the official Formula 1 store
That would tie in with a more 'playful' interpretation of the literal translation, with Horner certain not to take kindly to any serious statement from an opponent about Red Bull potentially losing their star driver to their arch-rivals.
Verstappen's links with Mercedes stem from the fact the consecutive seven-time Constructors' World Champions do not yet have any drivers contracted for 2022, with Sir Lewis Hamilton and Valtteri Bottas' deals both due to expire at the end of this year.
Interest in hiring the Dutchman would be obvious given that, aged 23, he has shown the potential to remain at the top of Formula 1 for at least another decade.
It has also been confirmed by Red Bull that Verstappen has a clause in his contract whereby he would be able to walk away at the end of this year if they cannot provide him with a car with which he would be capable of challenging for the World Championship.
On the evidence of the season-opening weekend in Bahrain, however, when Red Bull were generally fastest without taking the race win, that clause may not be triggered.
Regarding the Osterreich 24 article's other claim, that Wolff could "imagine" a fall-out between Hamilton and Russell that is rumoured to have happened, The i did not report any clarification from Mercedes.
Follow us on Twitter @Planet_F1 and like our Facebook page