Sprint qualifying 'too random' for Wolff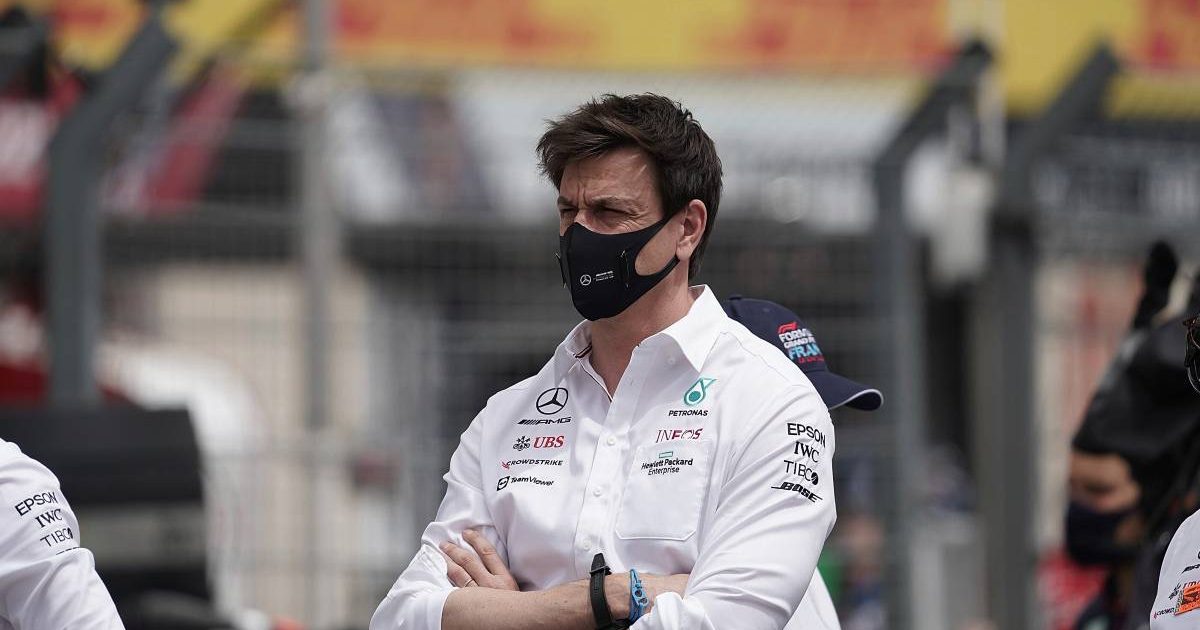 Toto Wolff found it "annoying" that Mercedes lost pole position in sprint qualifying, but is nevertheless optimistic about the main race.
The German team had enjoyed an excellent qualifying session at the British Grand Prix, with Lewis Hamilton going fastest of anyone, beating Max Verstappen by just under a tenth of a second.
Usually, that would result in the Briton starting on pole position for the main race but with sprint qualifying being introduced at Silverstone, that was not the case.
Instead, he started in P1 for the Saturday 'race' and unable to ensure he would do the same on Sunday as Verstappen got ahead of him at the start and ultimately won sprint qualifying.
Wolff feels that is not right and is annoyed by it – but looking at his team's pace, he is still feeling optimistic.
"Well, first of all, pole shouldn't be the race, but I would have said it the other way around yesterday," he told Sky F1.
"When you lose the race starting from pole, that's annoying.
"We have pace, that's the good news. If Lewis runs in front it would be the same kind of race, so we just need to take it on the chin and do it well tomorrow.
"We've changed a little bit how we approach it. We had a good half first lap, and I think with DRS we can overtake.
"It's just today when you can really push flat-out, which he did, it is very difficult to come close, but in the race you need to manage a little bit more."
We're going live to discuss sprint qualifying! Head over to hear our initial thoughts and share your own in the comments! #f1 #BritishGP #F1Sprinthttps://t.co/XprSGuxEjs

— Planet F1 (@Planet_F1) July 17, 2021
You can follow all the action from the brand-new sprint race weekend via F1 TV Pro! Subscribe here for the ultimate F1 viewing experience.
F1 TV Access, meanwhile, is available in over 30 territories and the full list of eligible countries can be found here.
Better news for Wolff and co was the fact the other Red Bull, of Sergio Perez, will be starting the main race from the back of the grid after going off while running in P6.
However, the Austrian feels that is somewhat unfair on the Mexican and thinks that because of such results, sprint qualifying should not take place every race weekend.
"Overall it is a good add-on. I don't see it at every race. I think there is too much randomness," he added.
"If you see Checo [Sergio Perez] spinning out and then retiring, last is not the place Sergio Perez should be and therefore, for him, it could work really against you if you are one of the front runners.
"There is too much randomness, but if the next few ones go like this one it has a place in the calendar in a limited form."
Follow us on Twitter @Planet_F1 and like our Facebook page