Toto Wolff studied Manchester United to learn about Mercedes failures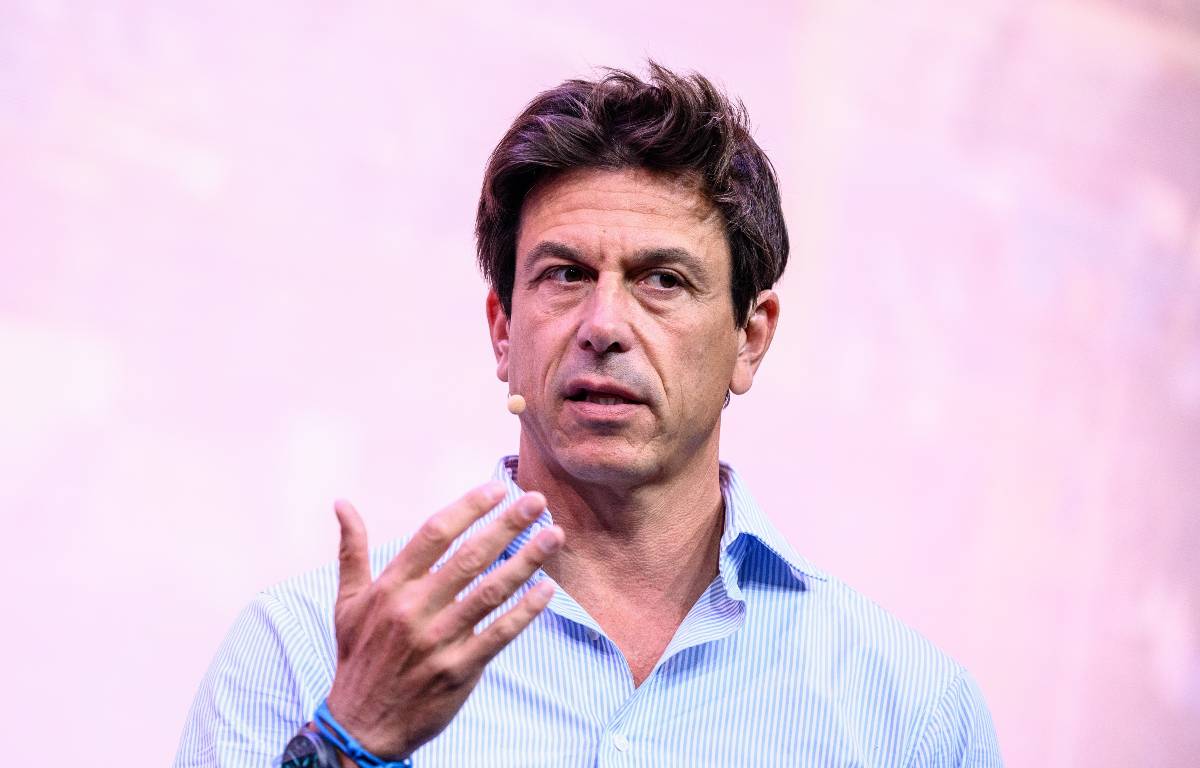 Toto Wolff said he studied Sir Alex Ferguson's Manchester United side in order to learn what prevents successful teams from maintaining their winning form.
Wolff and Ferguson are two of the most successful managers ever in their respective sports. Ferguson changed both Manchester United and English football in his 26-year tenure at Old Trafford and under the Scot the club won 38 trophies.
While Wolff is not yet at the Ferguson level of legacy, his history in Formula 1 is beaten by only Frank Williams in terms of Constructors' Championships won and he has overseen the most dominant period in the sport's history.
The Austrian is responsible for maintaining the morale of more than 1,000 employees and like any manager whose team has experienced success, complacency can be a killer.
All eyes on Spa as porpoising and flexi-floor TD arrives
As F1 gets set to return, a new technical directive could have a major impact on the first race back.
In his quest to prolong Mercedes' supremacy, Wolff said he had looked to Ferguson's United to discover what was often the cause of a team's downfall.
An extract from his interview with the Financial Times reads
: "I studied why great teams were not able to repeat great title [runs]," he says, name-checking Alex Ferguson's Manchester United. "No sports team in any sport has ever won eight consecutive World Championship titles and there are many reasons for that, and what is at the core is the human. The human gets complacent. You are not energised in the same way you were before. You are maybe not as ambitious."
Ferguson was able to regenerate his United team and continue winning titles up until his retirement in 2013, but it is a challenge that has faced many others in the past. Wolff himself is currently trying to solve that puzzle.
Having taken Mercedes to the top of the perch, he admitted staying there any longer would have killed F1 "because nobody would watch it anymore" but he conceded his next challenge was domination across the decades.
Another extract reads: "Wolff defines his next goal as 'sustainable success' and, perhaps sensing my scepticism, pulls up an image on his phone showing the teams that have won in the last five decades of F1. The bottom, most recent row is full of Mercedes silver arrows. But Wolff is focused on the first few. "There's a lot of yellow," he says, referring to Ferrari's logo, "in almost every decade".
This season has put a dent in that bid but it is a challenge he is up to and says it is actually "within my comfort zone".
"I don't think it's challenging in a way because I've had much harder times in all of my life, not particularly in Formula 1, but this is actually within my comfort zone," he told Square Mile.
"I would say I'm enjoying getting it wrong at the moment because it's the basis for long-term future success, I believe. We have had eight consecutive World Championships – that hasn't been done in any other sport. And I think I know why.
"All these facets have come together to make things more challenging at the moment, but at the end of the day it comes down to physics and we got the physics wrong.
"We are still the same group of people with the same ambition, energy, tools, funding. Maybe we need to tweak here and there because psychology plays an important role, but I believe this team has all it needs to be successful but with no sense of entitlement. I want this to be a blip and not a longer-term phase of not being able to compete at the front."
Formula 1 provides a unique opportunity to dominate and Toto Wolff capitalised on that
While Wolff may have drawn inspiration, or rather a map of potential pitfalls, from Ferguson's United, the challenges the two men faced were not entirely the same.
Football, in comparison to F1, is a sport in the hands of 11 people, each with their own motivations and egos and each with their own varying levels of susceptibility when it comes to picking up injuries. F1, on the other hand, is not so dependent on the fallacies of human nature.
While the man vs machine debate has raged on for years, there is no denying the car plays a huge role in determining a team's success – meaning if you can nail that, you are halfway there.
Wolff and Mercedes did just that. With the upcoming arrival of the V6 turbo hybrid engine formula, they set about crafting the perfect car and one that would not only bring them to the top table but leave those currently sat around it behind.
2014-2021 🏆👊 Eight incredible years. Eight Constructors' titles.

And our Team Photographer Steve Etherington has been with us every step of the way…

Take a look at the past eight years, through his camera lens and tell us your fave shot! 📸👀 pic.twitter.com/cQO2npO69W

— Mercedes-AMG PETRONAS F1 Team (@MercedesAMGF1) December 29, 2021
Perhaps the ability to not rely so heavily on the unpredictability of humans is what makes F1 stand out from other sports in terms of title runs. Sure, Wolff is responsible for maintaining the morale of more than 1,000 people but he is confident in knowing 99 times out of 100 an engine will do what it is designed to do.
This has been true throughout the history of F1 and is reflected in teams who have put together streaks. Behind Mercedes' eight years are Ferrari on six and then McLaren and Red Bull on four.
In comparison to football, a four-year, let alone eight-year, run is rare. Take Manchester United, for example. Under Ferguson they won 13 Premier League titles but never more than three in a row. The same can be said of Manchester City's current dominance which stands at a maximum of two in a row. The sport's premier club competition, the Champions League, has also only been won a maximum of three consecutive times in its current format.
What this shows is the opportunities Formula 1 provides is unique in terms of offering teams a chance to create a dynasty. Nail a set of regulations and there is a little anyone else can do about it, as proven by Wolff and his dominant Mercedes team.