Wolff wants more team radio for the fans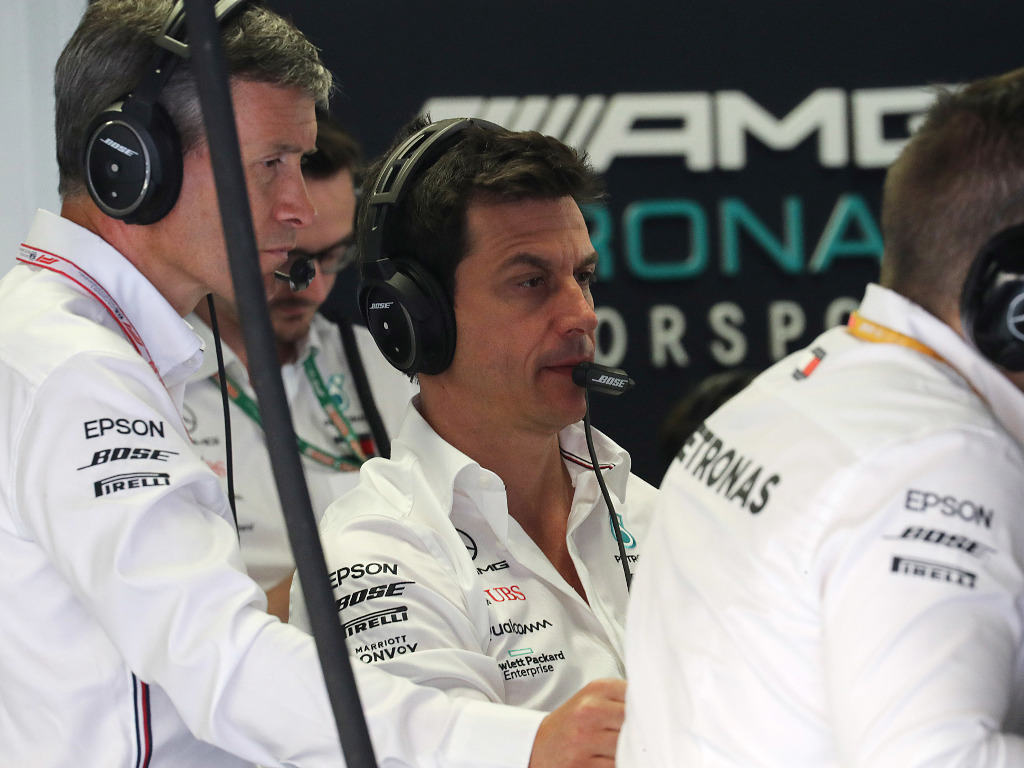 Toto Wolff thinks opening up internal team communication to the fans would help improve the entertainment of race days.
Formula 1 is stuck in a repetitive cycle with Mercedes in a league of their own and Max Verstappen being the only driver capable of at least trying to mount a challenge to Lewis Hamilton and Valtteri Bottas.
But, in order to spice up the show in the short term, Wolff thinks the viewing fans should be able to listen in to even more team radio messages throughout a race.
"I understand what the fans say," Wolff said when asked by Motorsport.com.
"And there are some races which are not very entertaining, and then there are others which are the contrary.
"I think it would be too easy to say there are good football games and there are bad football games, but as a matter of fact, nobody wants to see a team running away with the championship.
"We always doubt, we don't really believe that we are running away with the championship, and obviously there is a lot more drama that is happening behind the curtains, getting parts ready, having engines fail on dynos, trying to bring upgrades to the track last minute, and then like today, all the worries around making it to the end on a one-stop.
"I think what we should look at is making those communications available to the fans, that they can really follow the action and see what's going on on the intercoms. And if that is available, if every team would open up, I think maybe that could be an additional way of enhancing the entertainment factor."
Get your hands on the official Mercedes 2020 collection via the Formula 1 store
Wolff also thinks that a freshened up calendar with the likes of the Nurburgring, Turkey, Imola and Portimao returning, as well as a race on Bahrain's alternative layout where sub 60-second laps are expected will also provide the entertainment that fans are desperately craving at the moment.
"I think Mugello is an unbelievable race track that I know from my time [as a driver]," Wolff added.
"And it will be very exciting to see F1 cars there. I'm looking forward to going to Portimao, up and down. Again, a very entertaining place, could be a very entertaining place.
"And then coming back to the iconic Imola too. And then Turkey, and Bahrain. A lot of changes coming towards us, and I hope that they will increase the entertainment factor."
Follow us on Twitter @Planet_F1, like our Facebook page and join us on Instagram!