Toto Wolff promises 'thorough' Mercedes review following 'catastrophic' strategy errors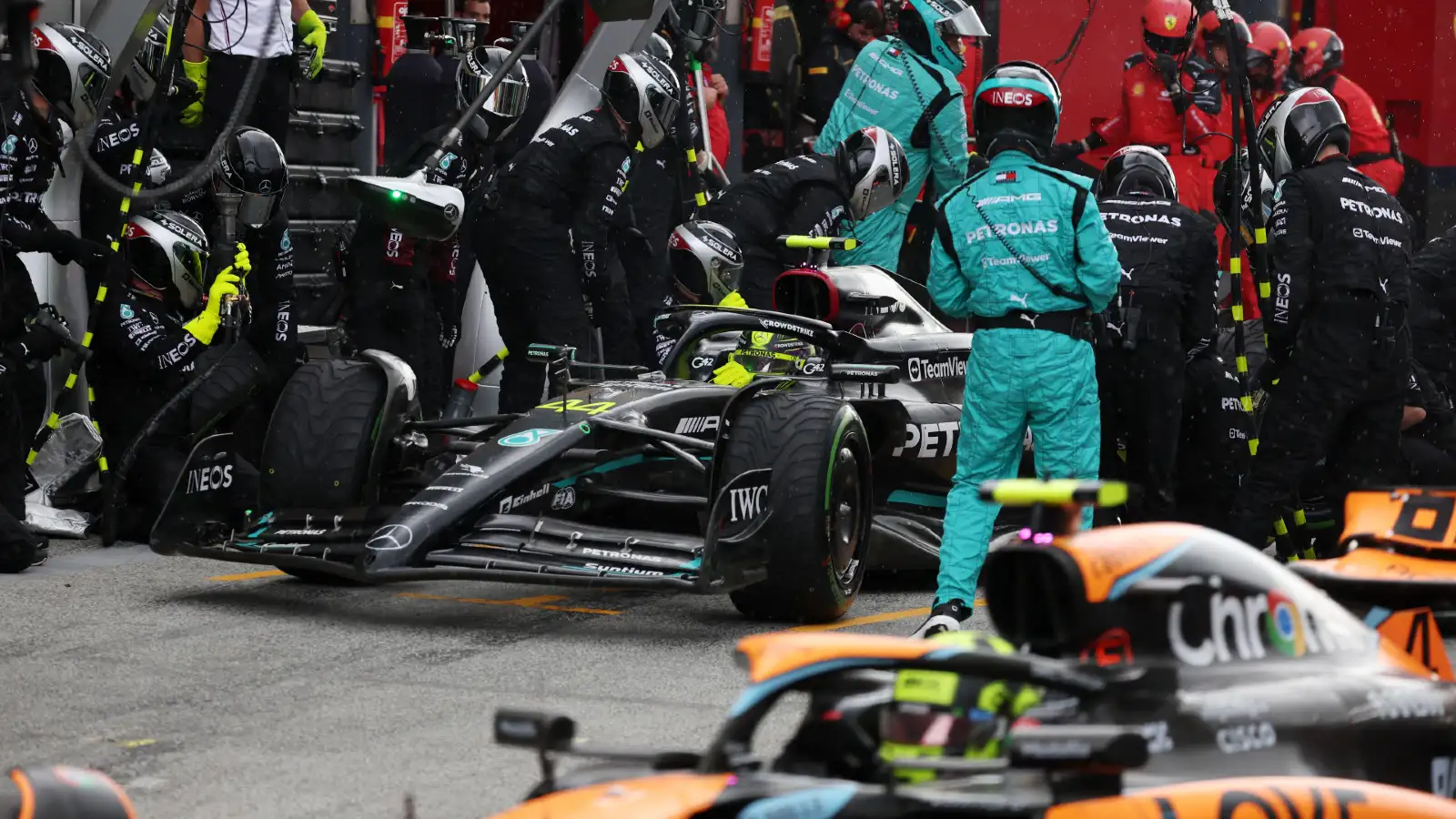 Mercedes made some unusual strategy decisions during the Dutch Grand Prix, with Toto Wolff branding them 'completely, completely wrong'.
With rain starting to spit down on the track on the very first lap of the race at Zandvoort, several drivers pitted immediately to swap to the intermediate tyres, with many more following suit at the end of the second lap.
But, having started on the medium tyre, Lewis Hamilton was left out until the end of Lap 3 having fallen to the lower reaches of the pack, with George Russell left out another lap still before Mercedes brought him in.
Toto Wolff: Mercedes got it 'catastrophically' wrong
Having attempted to brazen their way through the rain by staying out on dry tyres, only to concede defeat when the drivers were losing buckets of time on every lap, team boss Toto Wolff admitted that the decisions made on the pitwall had been completely wrong.
With both Hamilton and Russell falling to near the back, it was a race of recovery from that point on – both drivers came back strongly with Russell's gamble on the hard tyre paying dividends until late race contact resulted in a puncture and retirement, while Hamilton finished sixth and clambering all over the back of Carlos Sainz's Ferrari.
"I think we stayed out catastrophically too long," Wolff admitted to Sky F1.
"We got it completely, completely wrong. And that's annoying because the car had really pace (sic) and then, from there on, was just recovering as good as we could.
"I'd rather have a good pace, a fast race car and a mediocre result, even if it hurts.
"We saw at the end, on the inter, George had Max Verstappen's pace. And Lewis was very strong behind Sainz. He could have been much further ahead. But it's still bittersweet because the result is just really bad. It's what could have been but that doesn't count in this sport."
PlanetF1.com recommends
F1 Driver of the Day: Who has won the award in F1 2023?
Revealed: The five longest winning streaks by a single driver in F1
Toto Wolff promises review following 'subpar' Mercedes performance
With Mercedes well-known for their 'no-blame' culture, Wolff quickly distanced any single person or department from being held responsible for the errors in judgement, saying that the squad as a whole, including himself, had fallen short of expectations.
"We will review thoroughly, and the situation is never one person or one department," he said.
"It is the communications between driver, pitwall, strategy, the weather frog, and then all of us taking decisions and that was absolutely subpar from all of us.
"That includes me and… it's good when it hurts. When it stings, it sticks – that's what you say, no?"
Read Next: Charles Leclerc makes key admission as 'very late' call causes Ferrari chaos