Toto Wolff not preparing for Lewis Hamilton retirement by looking at other options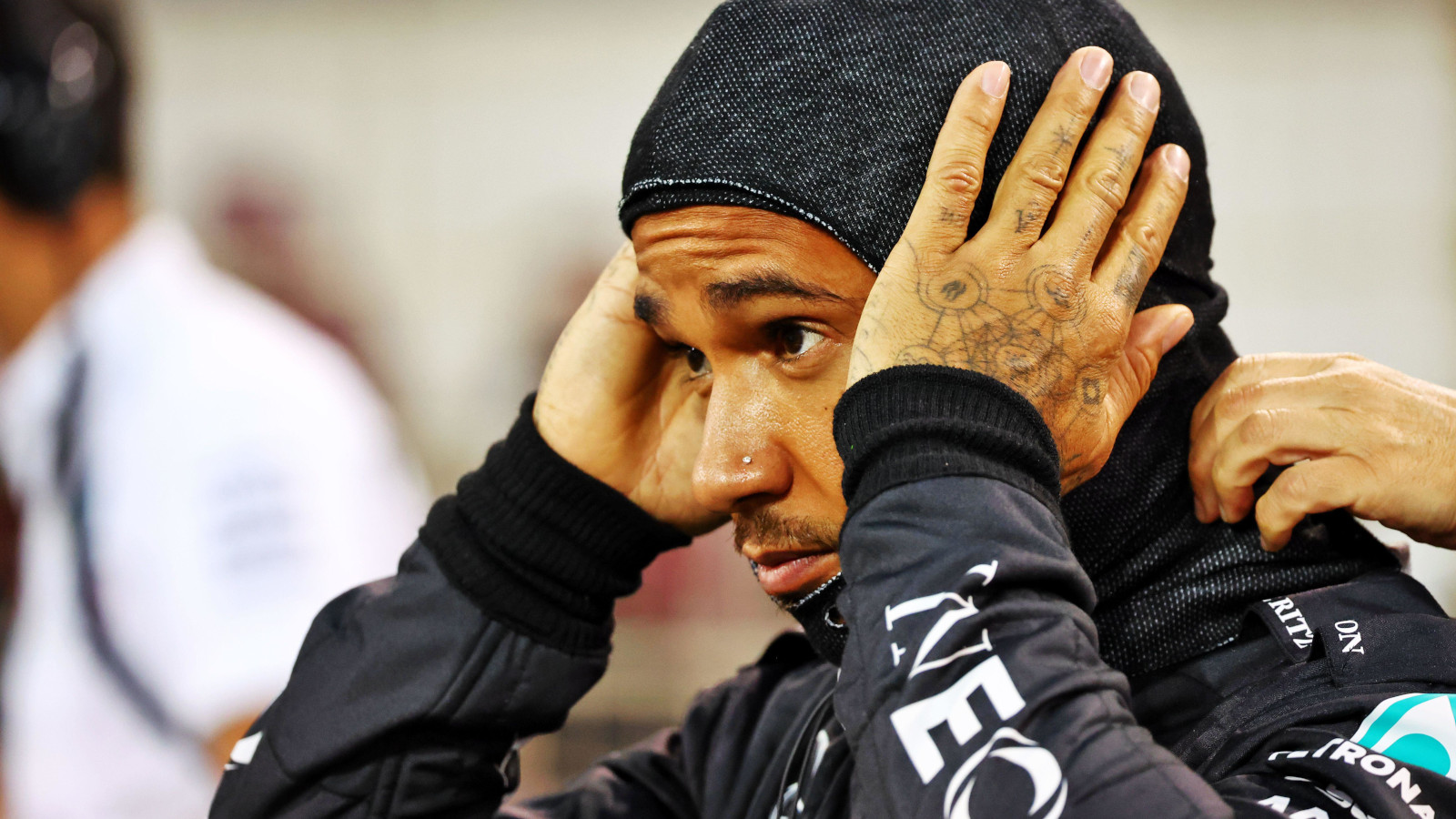 Toto Wolff is adamant he's not looking at his options should Lewis Hamilton decide to retire in the wake of yet another disappointing start to the season for Mercedes.
Although Wolff and Hamilton have both spoken of extending the Briton's stay with the Brackley squad, as yet there has been no announcement of dealing being signed.
That led former World Champions Jenson Button and Damon Hill to predict he's waiting to see how competitive the W14 is before deciding if he wants to continue.
Hamilton wasn't impressed, saying: "It's ultimately people creating rumours without facts. It's never helpful – you would have thought that they would both know me by now."
But if that was the case then Mercedes could be trouble, both on the track and with the driver after the W14 fell short in its first test at the Bahrain Grand Prix.
Hamilton crossed the line in fifth place, the Briton over 50s down on his former title protagonist Max Verstappen.
It again has former drivers, this time Mark Webber, warning Mercedes they need to "pull their socks up" or risk losing Hamilton at the end of the season.
Wolff was asked about that prospect after Bahrain and told Sky Sports: "I think it's not the point to talk about the driver situation in 2024. That is far too early.
"We need all to all push in the same directions, the drivers, the engineers, all of us management. Rather than like what I said, throwing in the towel, we're not doing that.
"We never have done that and we will not be doing that."
PlanetF1.com recommends
Lewis Hamilton warns of 'serious work' ahead for Mercedes in Bahrain radio message
Lewis Hamilton grilled in lie detector test with F1 future plans revealed
The complete driver and teams' standings after the Bahrain Grand Prix
'I think he's an integral part of the team'
The Austrian believes his driver's comments over the team radio at the end of the Bahrain Grand Prix show he's committed to helping Mercedes return to their glory days.
"Great work," he told the team over the radio. "I know we're not where we want to be but let's keep pushing.
"Serious work to do to close the gap but I believe in you all."
Wolff believes that says it all.
"The Lewis situation, you heard him on the radio," said the Mercedes motorsport boss.
"I think he's an integral part of the team, picking the team up and we're all sticking together and I don't think that's going to change just because we had a start another start that was really bad.
"We won eight Constructors' Championships and we won six Drivers' Championships with him. That relationship holds.
"I think it would be much too easy to lose a driver and then just throw in the white towel. We're not doing that.
"On the contrary, we just need to really dig deep and deeper than we've ever done, and provide both drivers a car that they're actually able to fight with. You almost feel for them."
Hamilton wants to go out 'as a World Champion'
Hamilton admits there are times he thinks about calling it quits, but there is more he wants to achieve in Formula 1.
One of those is an eighth World title, the 38-year-old adding that when he does eventually hang up his helmet he wants to do so as a World Champion.
"Sometimes you wake up and have this feeling: I don't want to do this anymore," he recently told Sport Bild. "And sometimes you wake up and think: I can still do other things my whole life, there is definitely more I want to achieve.
"It won't be a terribly long time now, but I'll definitely be staying.
"I think retiring as a world champion is a dream that every athlete has – and so do I."