'Toxic' Mercedes W12 a 'little diva', says Wolff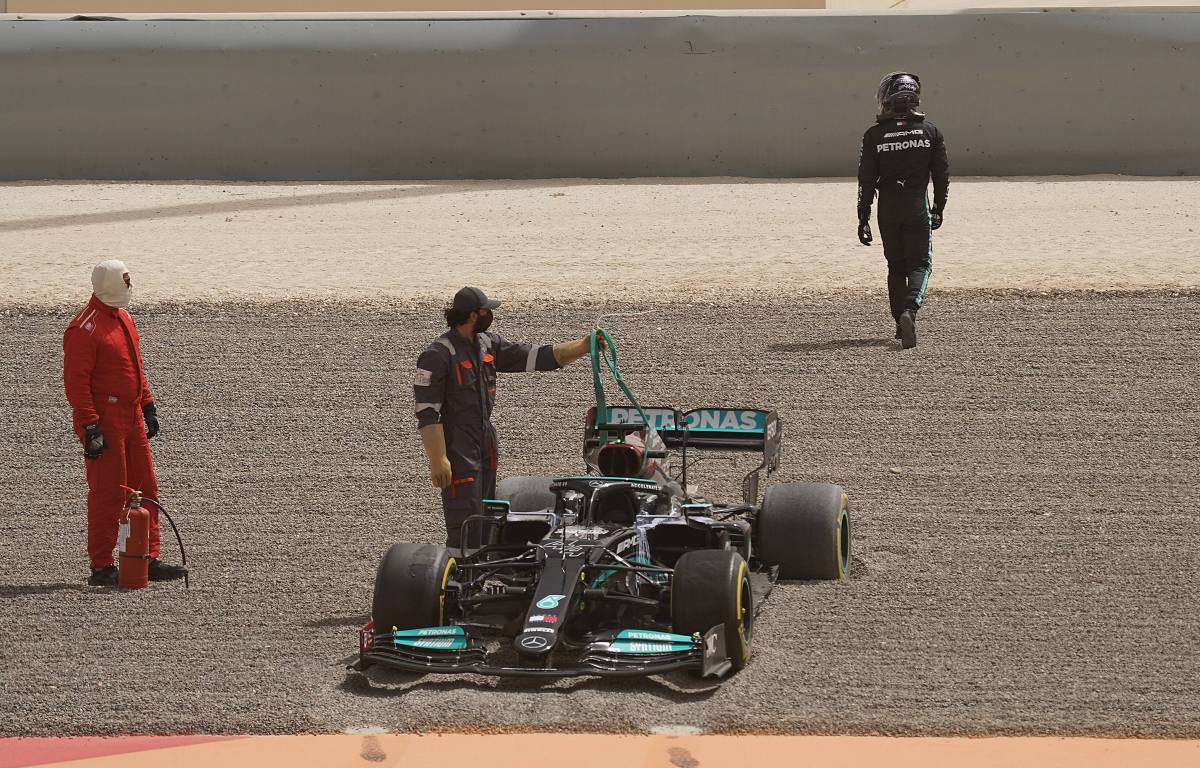 Toto Wolff has had some unflattering things to say about the Mercedes W12, describing it as "toxic to drive" and "a little diva".
Mercedes encountered problems to a surprising extent during pre-season testing in Bahrain, giving rise to suggestions Red Bull are favourites to win the opening race of 2021.
The seven-time consecutive World Champions were able to run for only six laps of Valtteri Bottas' session on the opening morning of testing, while 24 hours later Sir Lewis Hamilton spun into the gravel, got beached and the car had to be transported back to the pits.
In addition, the W12 looked difficult to handle and also not especially quick, although lap times in testing should not be taken as a true representation.
Nevertheless, many pundits think it could be Red Bull, rather than Mercedes, who will get off to a flyer in the Bahrain Grand Prix on March 28.
Wolff, the Mercedes team principal, has admitted the car did run high on fuel amid some accusations of 'sandbagging'. But he was also scathing about how it was to drive – and certainly is not exuding confidence for the start of the new campaign.
Check out all the latest Mercedes merchandise via the official Formula 1 store
Torquing Point - 2021 Season Preview - Mercedes v Red Bull
Torquing Point is back. The Formula 1 podcast from planetf1.com is brought to you by Finley and Michelle. Here, they discuss the chances of Red Bull against Mercedes.
"We've had some great performances over the years and that is why everyone is saying we are sandbagging," Wolff told Austrian broadcasting company ORF, quoted by RacingNews365.
"I think we were the team that was running with the most fuel, but regardless the car was a bit toxic to drive and fairly unstable, especially with the crosswind.
"It seems like we have a little diva, like the car from two years ago, that we haven't really understood yet."
What has also hampered Mercedes is that Formula 1 testing has been reduced to three days, down from six in 2020, although while they have remained in Bahrain the World Champions have also taken advantage of the 'filming day' opportunities teams are allowed.
"The fact we only had a few days of testing certainly didn't help," added Wolff, who is also a co-owner of the team with a one-third share.
"We haven't yet understood the car the way we want to. We have some small issues we have to resolve, so we certainly aren't as prepared as previous years."
The next opportunity to find out how Mercedes compare on performance will be on Friday March 26 when two one-hour free practice sessions for the Bahrain Grand Prix take place.
Follow us on Twitter @Planet_F1, like our Facebook page and join us on Instagram!