Wolff laments 'totally unacceptable' Mercedes plight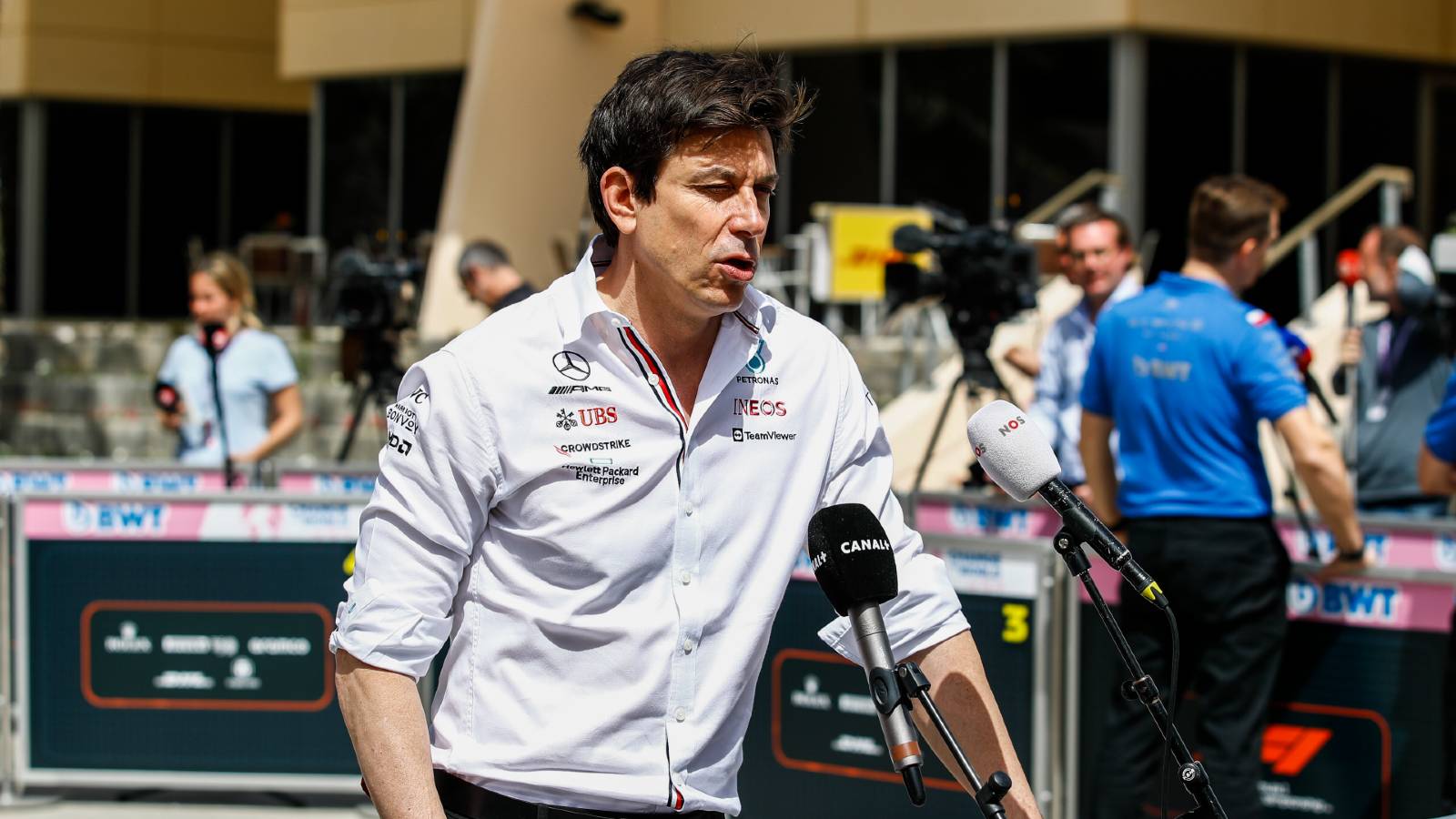 Toto Wolff has described Mercedes' current plight as "totally unacceptable" after they fell even further behind Red Bull and Ferrari in Saudi Arabia.
Already faced with the reality of having the third quickest car at the first race under the much-changed regulations in Bahrain, qualifying at the Jeddah Corniche Circuit became a nightmare for the eight-time consecutive Constructors' champions.
Lewis Hamilton suffered the ignominy of his first Q1 exit based on pure pace since 2009, dumped out by Lance Stroll's Aston Martin which put him into the bottom five.
Tonight wasn't good enough. But let's make tomorrow a better day. 👏 pic.twitter.com/CxkK5zc1aP

— Mercedes-AMG PETRONAS F1 Team (@MercedesAMGF1) March 26, 2022
And while the four Red Bull and Ferrari drivers were battling it out for pole position, with Sergio Perez coming out on top for the first time on a Saturday in 215 Formula 1 attempts, George Russell was also outpaced by Esteban Ocon in the Alpine and will start sixth.
Wolff, the Mercedes team principal, had told Sky Germany it was now "time to wake up for us" – if it had not been already – with a W13 that has been one of the worst examples of the 'porpoising' issue seen with the new fleet of F1 cars.
Now, with Hamilton set to start 15th in Saudi Arabia – elevated one place due to Mick Schumacher's withdrawal following a big crash – there are shades of tough bygone days in the present scenario.
"I always love competition," said Wolff, quoted by Motorsport Week. "We had a really strong run of eight years leading the pack – not always, but we kind of managed our way into the lead – but this time feels a bit like 2013 when we just weren't up to the speed of the Red Bulls and probably also the Ferraris.
"We kept fighting and this is how I feel at the moment – we need to fight.
"It's certainly totally unacceptable where we are on performance. We are third on the road, and sometimes not even that like today. It's just not an option to stay where we are."
Hamilton had said after qualifying the car was "just undriveable, so nervous" and that he does not "anticipate moving that far forwards" in the race, no matter how hard he will try.
Wolff said: "This car is tricky to set up. We had a lower-drag rear wing, took the Gurney off, but still it wasn't enough to shave more drag off the car, but generally I would say it isn't a single problem.
"We have many parts of the car that don't work, that we don't understand. They don't perform enough, and this is not where we all expect the car to be."