Wolff: Team bosses unanimous grand prix must go on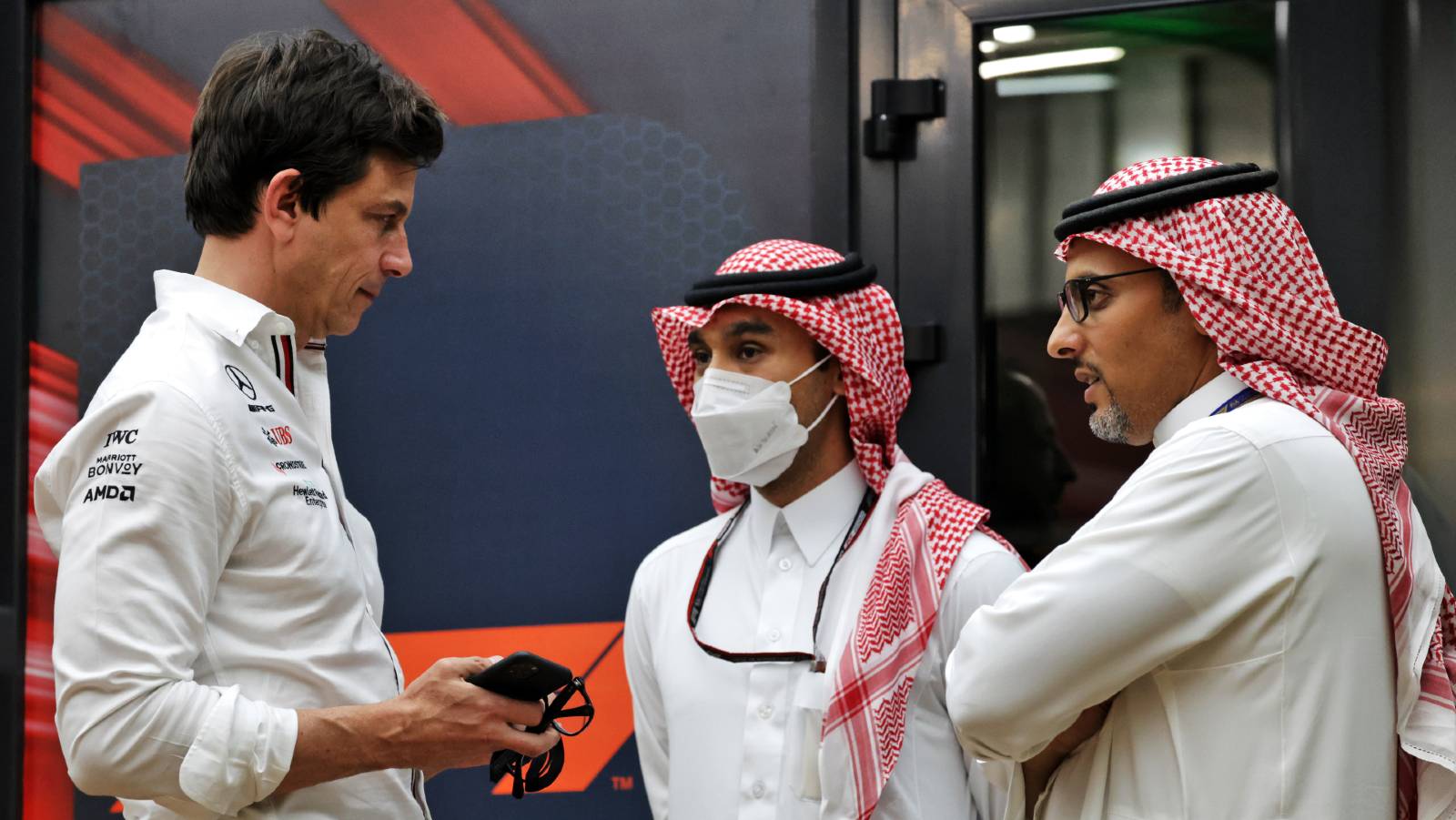 Toto Wolff has insisted it was a unanimous decision among team principals to continue with the Saudi Arabian Grand Prix.
The Mercedes boss was speaking after a meeting at which it was decided to proceed with the weekend as planned despite a missile attack on an Aramco oil facility only 12 miles away from the Jeddah Corniche Circuit.
Following a foiled attack by Yemen's Iran-aligned Houthi group last weekend, a missile launched on free practice day for the grand prix resulted in a major blaze with flames and black smoke visible from the track. The Houthi group subsequently claimed responsibility.
During FP1, Max Verstappen said he could smell burning and feared his Red Bull car was on fire.
Drivers and team bosses were briefed about the situation just before FP2, the start of which was delayed by 15 minutes while a meeting took place.
A further gathering occurred after the session, with Formula 1 CEO Stefano Domenicali and FIA president Mohammed ben Sulayem emerging to say the weekend's schedule would continue as intended.
The meeting that became the drivers' briefing then morphed into a drivers-only conversation, which is still going on. Some of these drivers have been in there for an hour and a half now since arriving for the first meeting. pic.twitter.com/LxUREaWrdo

— Scott Mitchell (@SMitchellF1) March 25, 2022
They had been assured by the Saudi Arabian authorities the grand prix would not be a target because the terrorists were only interested in disrupting the economic infrastructure rather than claiming human casualties.
F1 personnel had been instructed not to carry out any media duties after FP2, but Wolff gave a short interview to Sky Sports in which he maintained there had been no dissenting voices among his fellow team principals.
"It was a good meeting," said the Austrian. "The drivers are going to talk now in the drivers' meeting.
"We, all the team principals, have been assured we are protected here. That's probably the safest place you can be in Saudi Arabia at the moment and that's why we are racing."
Asked if there had been unanimity, Wolff replied: "Between the team principals, yes."
In affirming Formula 1 would not be a target for the terrorists, Ben Sulayem said: "We had meetings with high-level security, the team principals and drivers.
"Who are they (terrorists) targeting? They are targeting the economic infrastructure, not civilians and of course not the track.
"Of course we checked the facts from them and we got the assurance from high level that this is a secure place, the whole thing will be secure, and let's go on racing.
"For sure all the families are here. We are only looking forward, but for sure with an assurance that nothing is going to happen."