Wolff to Bottas: Nothing we could have done better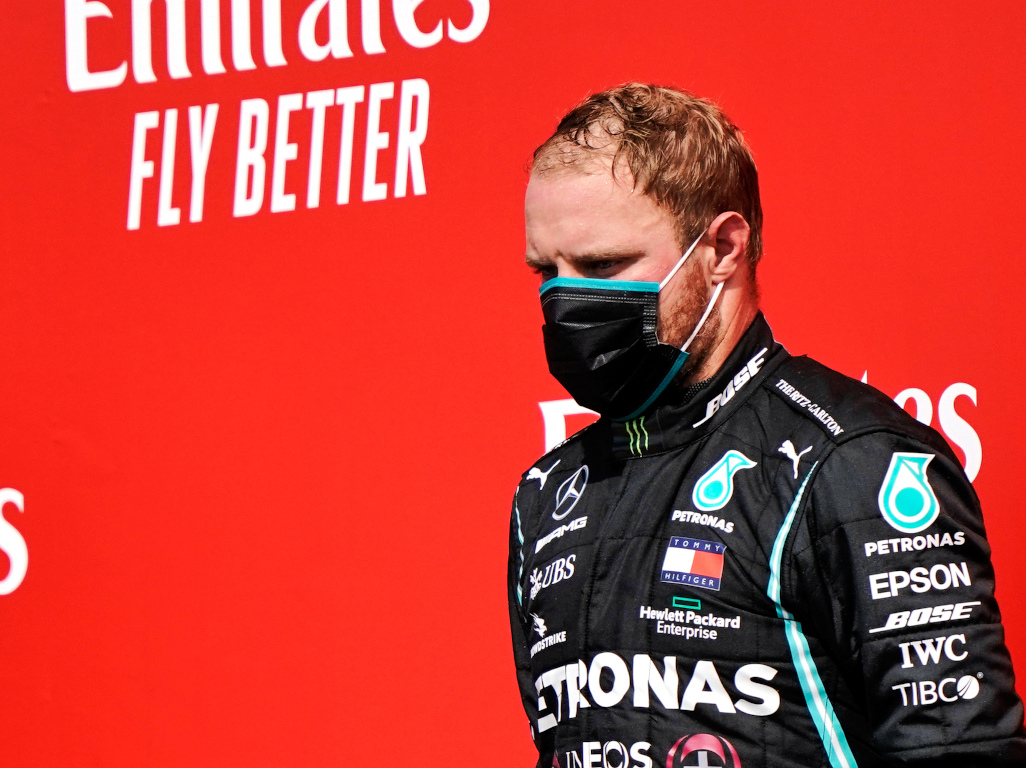 Toto Wolff has denied Valtteri Bottas' claim that Mercedes botched his strategy at the 70th Anniversary GP, saying he's "not sure" what the team could have done better.
Bottas started the Silverstone race from pole position but, after 52 laps, found himself down in third place.
Not only did he lose the race win to Red Bull's Max Verstappen but his strategy meant his own team-mate Lewis Hamilton was also able to pass him.
"It was very frustrating," said the Finn. "Starting on pole and finishing third is not ideal.
"I think as a team we were sleeping at some point when Max managed to get ahead of us and our strategy was far, far, far from ideal so there is lots to learn from today I think."
BOTTAS: "Very frustrating starting from pole and finishing third. My strategy was far, far from ideal. ⁰I was trying but as soon as I started to push at the end the tyres fell apart" #F170 🇬🇧 #F1 pic.twitter.com/Mm5HYLuLx4

— Formula 1 (@F1) August 9, 2020
Wolff, however, reckons there wasn't much Mercedes could do given the way Verstappen and Red Bull were able to manage the tyres.
"I just spoke to Valtteri," he told Motorsport.com. "I don't think we were sleeping, but I accept his perspective. I think we just had the slower car today, and we just admit that.
"His point was should we have done the opposite to Max.
"As a matter of fact, this wouldn't have changed anything, because Max would have come out with a fresh tyre, and we would have continued with a tyre that wasn't in the best state any more, and he just pitted in front of us.
"So not sure what we could have done better."
As for also losing out to Hamilton, the Mercedes motorsport boss says the team was able to learn lessons from Bottas' tyres when he stopped that helped him extend Hamilton's middle stint.
"Obviously he's not in a happy place that he was P2 and Lewis was P3," Wolff continued.
"But it was the learning that happened on track when we got Valtteri's tyre in, we saw there was actually a lot of rubber left, and we extended Lewis's stint, albeit that there were big vibrations but a lot of rubber.
"Therefore, he was getting quicker and quicker, the more the rubber went down, and that is why we could extend the stint, and eventually Lewis overtook Valtteri.
"It's clear he's not happy, and I totally respect that. None of us are happy today with the result."
Sunday's result meant Bottas slipped to third in the Drivers' Championship with 73 points, four behind Verstappen and 34 shy of championship leader Hamilton.
Follow us on Twitter @Planet_F1 and like our Facebook page.