Wolff denies Bottas has 'checked out' from Mercedes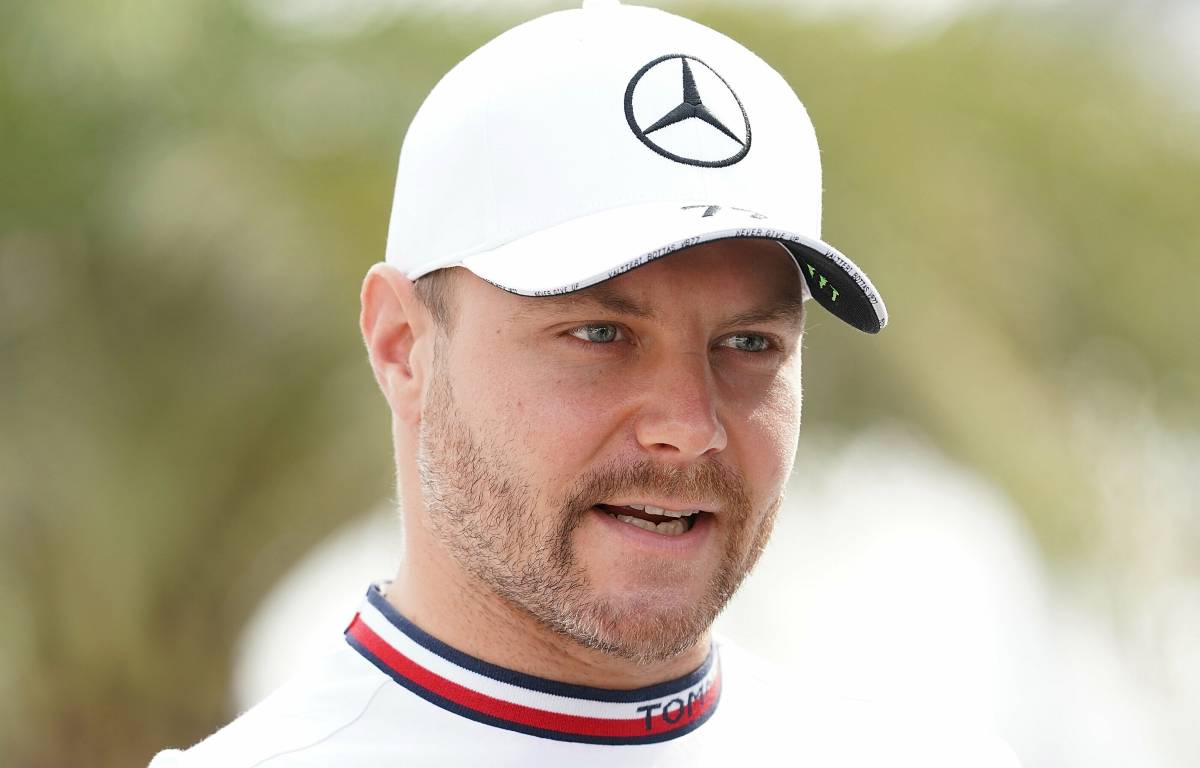 Toto Wolff has denied suggestions that Valtteri Bottas may have "checked out" mentally from Mercedes ahead of his exit from the team.
Bottas' five-year Mercedes career has only a couple more weeks to run, with two final races in Saudi Arabia and Abu Dhabi before he makes way for George Russell.
And they are not just any old races either. They are the grands prix that will determine the outcome of both World Championships this year, Mercedes being in close competition with Red Bull.
The Finnish driver has won four straight Constructors' titles with Mercedes and in his quest to exit with a 100% record, they hold a five-point lead with those two races remaining.
Also, with Bottas' team-mate Lewis Hamilton hunting down Max Verstappen in the Drivers' Championship, the 32-year-old Alfa Romeo-bound driver has an important part to play in trying to take points away from the Dutchman.
Therefore, the last thing Mercedes need is for Bottas' mind to be elsewhere and while his performances appear to have improved since his destiny was announced, he is still lacking consistency from weekend to weekend.
One such example was last time out in Qatar where a grid penalty for ignoring yellow flags in qualifying, combined with a poor start to the race, left October's Turkish Grand Prix winner stuck in the midfield early on whereas Verstappen made rapid progress from just behind him on the grid up to second place.
Bottas was even given a hurry-up call by Wolff over the team radio while he was stuck behind some of the usual midfield runners.
However, fully aware of Bottas' importance in the climax to this tense campaign, Mercedes team principal Wolff does not feel the 32-year-old is already focused on his move to Alfa Romeo, where he has been given what he wanted – a multi-year contract.
DNF in Qatar 🇶🇦

Unlucky day for me, but good to see @LewisHamilton win the race. Let's keep pushing @MercedesAMGF1 !#VB77 #F1 #QatarGP pic.twitter.com/IqzTylVaP2

— Valtteri Bottas (@ValtteriBottas) November 21, 2021
"I don't think he's checked out," Wolff told Channel 4. "I think he was brilliant in Turkey. We just need to have him in clean air.
"When he's in clean air, he just disappears into the sunset. I think we need to have him right there in Saudi Arabia.
"I think we could potentially have a good car, knock on wood, and have him in the top four to start and then everything can go, and we need him."
While Bottas eventually made progress in Qatar to have a sniff of a podium finish, that hope evaporated when he suffered a puncture and he was eventually brought in to retire the car when all chance of points had gone.
Reports have speculated that was due to concerns about Bottas' power unit and that the engine he uses in Saudi Arabia will be mapped similarly to the one Hamilton used at the Sao Paulo Grand Prix, where car and driver produced a dominant performance.
The hope for Mercedes would be that Bottas can push Verstappen down to finish third at best in Jeddah with Hamilton winning the race, which would put the Briton ahead going into the Abu Dhabi conclusion in his search for a record-breaking eighth Drivers' title.
Toto Wolff denies Valtteri Bottas has 'checked out'
Mercedes boss Toto Wolff says Valtteri Bottas is still giving his all for the team, and just needs to run in cleaner air.