Toto Wolff's vow: Lewis Hamilton v George Russell 'conflict' won't happen on my watch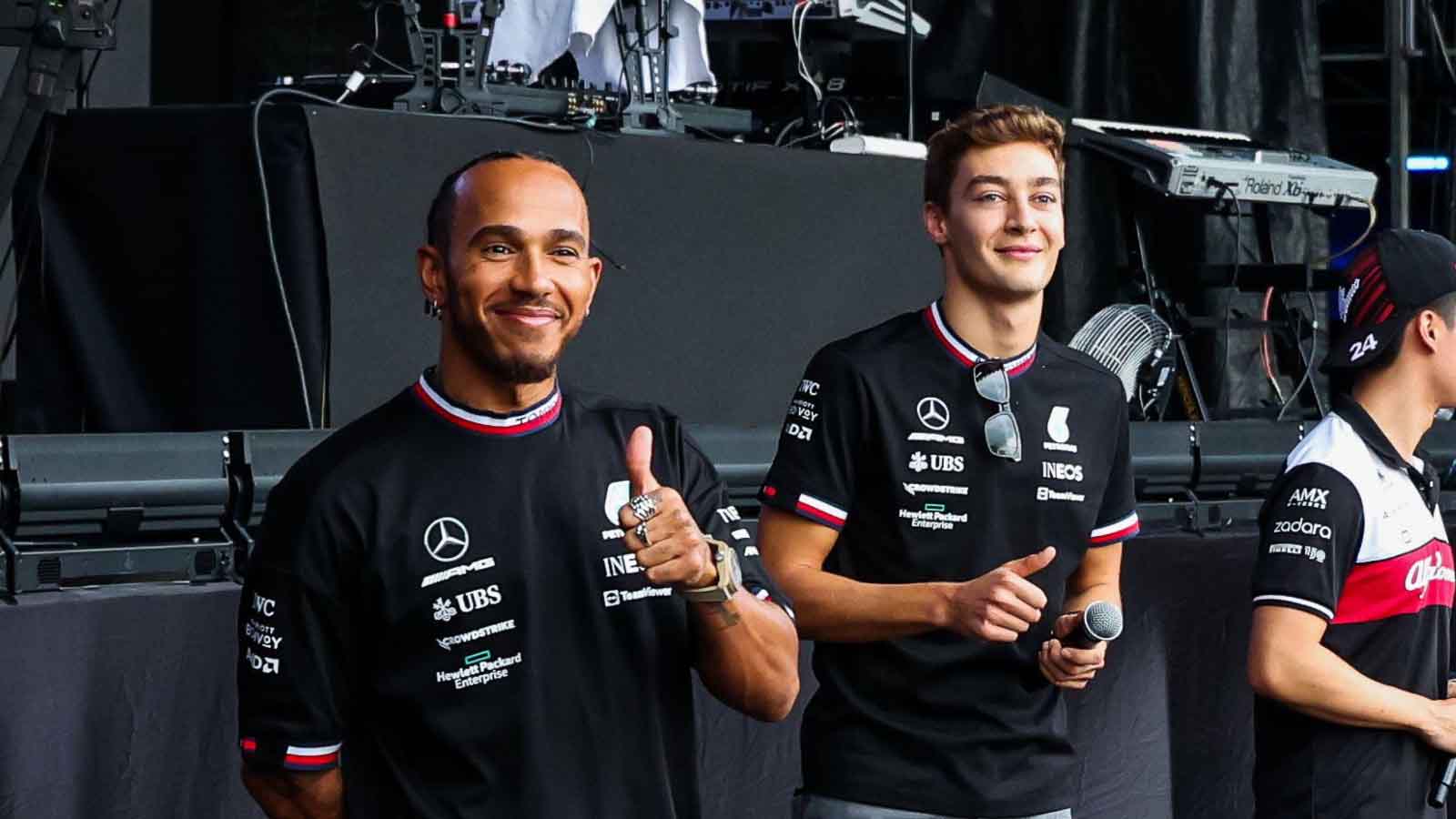 Having suffered through Lewis Hamilton and Nico Rosberg's rivalry, Toto Wolff is adamant he will "never allow" the relationship between his current drivers to "degenerate into a conflict".
Such was the intensity of Hamilton and Rosberg's rivalry it destroyed the relationship between the boyhood friends as they raced wheel-to-wheel for race wins and World titles.
Mercedes were forced to intervene a few times, Wolff even threatening to suspend the drivers for what he billed as "selfish behaviour" as they cost the team points through their on-track antics.
Rosberg's retirement at the end of the 2016 season finally ended that headache for Wolff, the Austrian opting to sign "sensational wingman" Valtteri Bottas as Hamilton's team-mate.
But while Bottas played the role of number two, Hamilton's latest team-mate, Russell, is unlikely to settle for that.
At very different stages of their careers, Hamilton will be chasing a record-breaking eighth World title in 2023 while Russell wants his first.
He'll have to rewrite the history books to do that as, while last season he did beat Hamilton in the Drivers' Championship, no team-mate has ever achieved that feat twice.
PlanetF1 recommends
Mercedes decision questioned: 'Honestly, I would never have let James Vowles go'
Top 10 greatest Formula 1 seasons to end in Championship heartbreak
Five great F1 career moves: Hamilton to Mercedes, Schumacher to Ferrari and more
Drivers on 'a par' last season insists Wolff
The numbers from 2022 favour Russell with 275 points to Hamilton's 240 and one race win to nil.
Wolff, however, insists his drivers were on "a par" with Hamilton having "a lot" more to do to adapt to the under-performing W13.
Russell, the team boss says, had a bit of an advantage as he had only ever known "difficult" cars.
"Lewis is the best driver of all time along with Michael Schumacher in his Ferrari days," he told Auto Motor und Sport. "I would see Lewis and George on a par in 2022.
"George got out of a car that was certainly difficult to drive. He got into one that was certainly difficult to drive as well.
"Lewis went from a perfect car to the W13. So he had to adapt a lot. We had races where George was stronger and races where Lewis was stronger.
"But it wasn't about who scored more points and beat the other. It was about developing a car together that was capable of winning.
"Both have great respect for each other. And both recognise the other's performance. That's a good constellation."
'This rivalry must never degenerate into a conflict'
Although Formula 1 has yet to put in a lap this season, pundits are already predicting Mercedes will be back in the fight with the Brackley squad expected to rebound with race wins and potentially a title challenge.
That could pose a problem for Wolff as he could yet find himself having to manage driver conflict.
He, however, insists he will "never" allow another Hamilton v Rosberg situation.
"A good dynamic between the drivers also depends on what the management sets them," he said. "What framework conditions we set for them. And how the drivers interact with each other in terms of respect.
"I think we are in a good starting position because both drivers respect each other. Respect each other humanly.
"We accept that there can be a rivalry between our drivers. But this rivalry must never degenerate into a conflict that could damage the team. I would never allow that. I have never allowed that either."