Wolff stresses Mercedes W13 is 'sub par', not Hamilton
Mercedes team boss Toto Wolff was clear in stating that the W13 is the problem, not Lewis Hamilton behind the wheel.
The Silver Arrows have collected a record eight Constructors' Championships in succession, but without a win so far in 2022, their chances of stretching that streak to nine are already looking slim.
Their seven-time World Champion Hamilton is also in a battle to recover lost ground as he looks to usurp new team-mate George Russell.
After Russell opened up a comfortable buffer over Hamilton in the earlier rounds, Hamilton has now delivered a trio of successive podium finishes to slash that deficit to 19 points, a run which has gone some way to dull the criticism which was mounting.
Wolff though absolved Hamilton of any blame, saying it is the standard of the Mercedes machinery alone which has slipped.
And this is why Wolff has felt the need to apologise to Hamilton over the radio several times already this season, a way of protecting the record 103-time grand prix winner from those who "hit out" at him unjustly.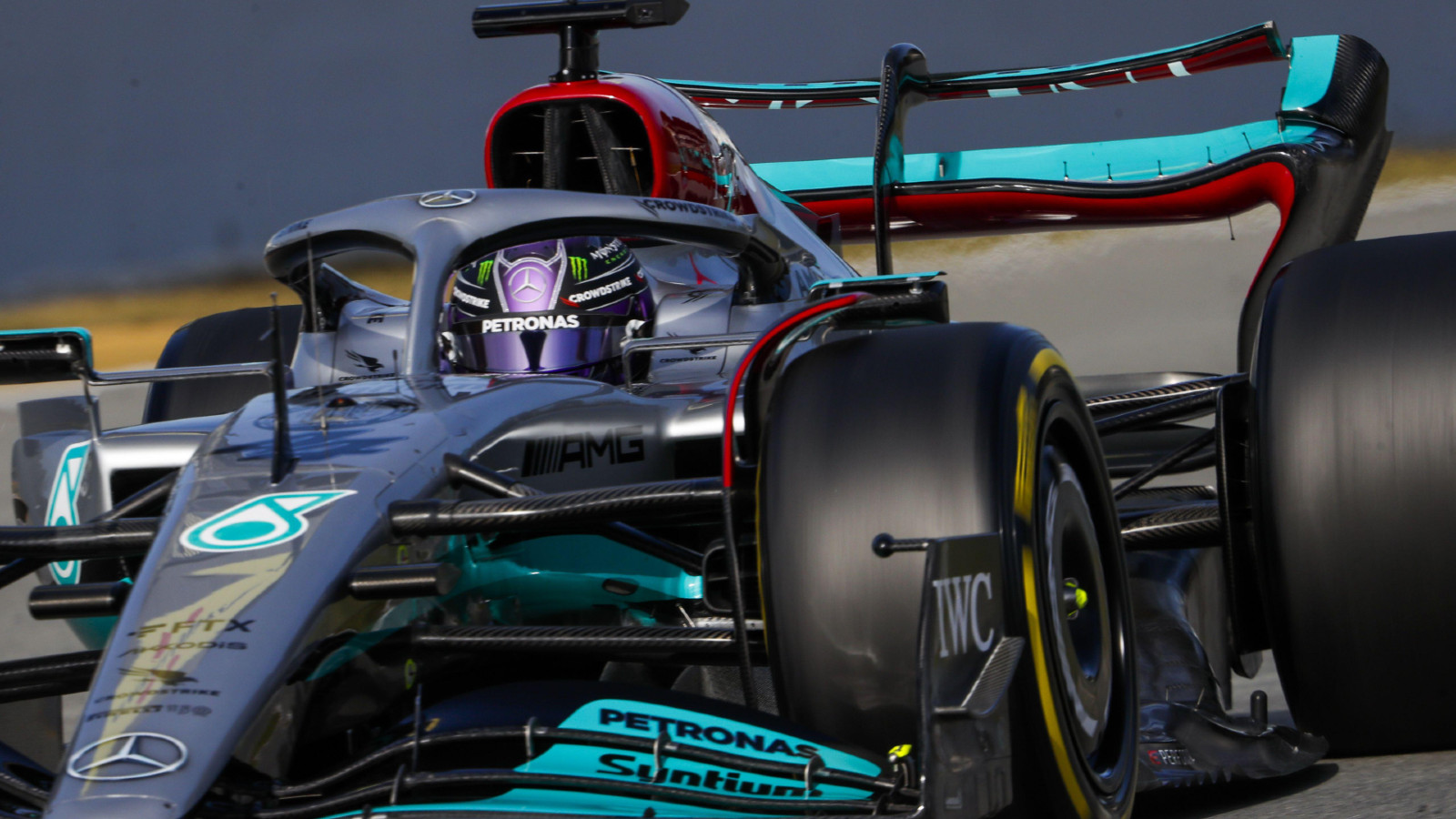 "I need to protect him, because people have started to hit out at him, which is not right," said Wolff in an interview with Square Mile. "It's complete nonsense: he's the greatest driver of all time. The car is just sub par.
"George has sometimes struggled a bit less because he's maybe used to driving difficult cars at the back of the grid, but Lewis was unlucky on many occasions. He could have scored another two podiums and then the pendulum would have swung.
"So, it [the apology] is to make sure that everybody comprehends that the car is not performing, and not that the driver is at fault."
Hamilton controversially lost out on the 2021 title to Max Verstappen on the last lap of the final race in Abu Dhabi, denying Hamilton the chance to become a record eight-time World Champion.
Wolff said Hamilton should be an eight-time champ, but takes the responsibility as his own to get his driver there.
"I think Hamilton should have had an eighth world title last year, everybody knows that, but now we need to make a car that puts him in the position of going for that eighth title," said Wolff, "and that is fundamentally my responsibility.
"But that's good. I'm in control of that situation."
Where do Mercedes stand right now?
Mercedes have certainly improved over the past few races, but can they challenge at the front again?