Toto Wolff: 'If we had to do something that looked like another car, we would do it without a doubt'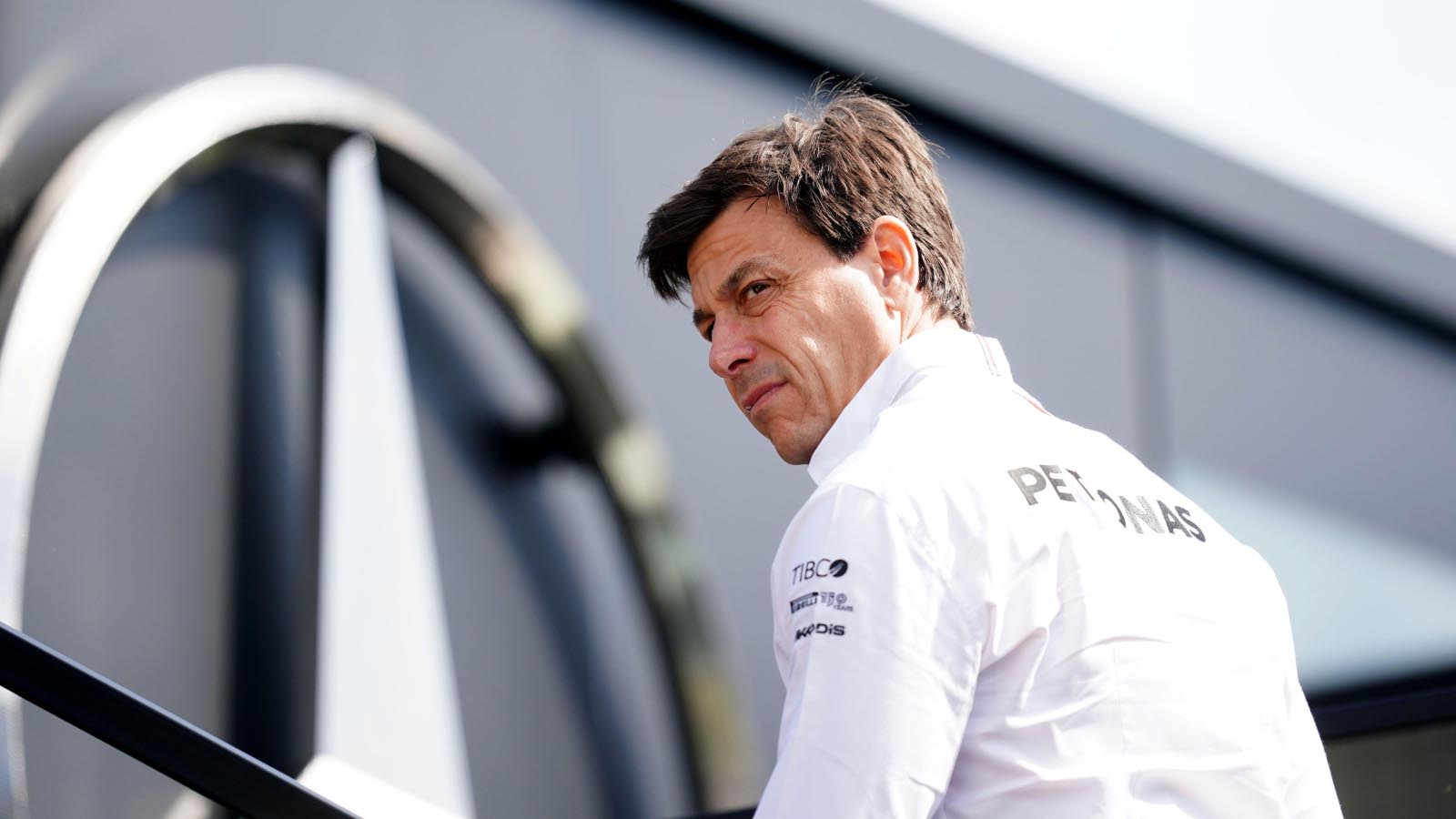 Despite suffering their worst year under his leadership, Toto Wolff said Mercedes are not going back to the drawing board.
Mercedes ended the 2022 season with just one victory to their name, their fewest since the 2012 campaign, as a persistent porpoising problem proved a nightmare for the Brackley engineers to overcome.
The Sao Paulo victory proved that they had achieved the task but as they switched focus from the W13 to the W14, they would have wondered where to start.
Many would have expected that after such a difficult year and with their car looking noticeably different to the rest of the field when it came to the sidepods, the Silver Arrows would have ripped up their plans and started again but team principal and CEO Wolff has said that is not the case with Mercedes favouring evolution over revolution.
"Revolution is not necessary if you understand where to start," he told Auto Motor und Sport when it was put to him that if Bayern Munich had suffered as bad a season, they would have ripped everything up and started again. "I don't know how much it compares to a football team.
"In general, the point is that stability and a safe environment are enormously important in Formula 1. That is precisely our strength. That's what made us learn faster in 2022.
"I think we already have to change some things where we found they didn't work. We had a discussion with a stakeholder. He asked us: Are you changing the concept? My answer was: What does concept mean?
"Does it refer to what is visible from the outside – narrow or wide side boxes? Or does concept mean differences in the architecture, in the weight distribution, with the aerodynamic window? In other words, things that are not visible. There is no sacred plan with us. We mercilessly question everything.
PlanetF1 recommends
Forget Red Bull v Mercedes v Ferrari, another battle looks set to dominate in F1 2023
F1 stats: 11 times drivers single-handedly would've won the Constructors' title
Lewis Hamilton v Max Verstappen: Key stats compared after first eight seasons in F1
"If we had to do something that looked like another car, we would do it without a doubt. At the moment, everything is going in the direction of things that take place under the bodywork. That can and hopefully will contribute to our performance getting better again."
Wolff also said how important the Sao Paulo victory was in that it proved they were developing in the right direction.
"The victory was certainly important in confirming our development direction," the Austrian said. "We believe that before the summer we understood where we were going wrong.
"That's not something you can change from one day to the next. You need many months of lead time. We have clearly seen a trend for the better – on tracks that suit the configuration of our car and the aerodynamic properties. That was already good in Austin and Mexico, and even better in Brazil.
"By winning, we were able to tick off this item on our list as well. No one can say that Mercedes didn't win a race in 2022. And not only did we win it, but we won the sprint and finished first and second in the Grand Prix. That was not a fluke this weekend. We probably could have won a few more races if we had either made fewer mistakes or had a bit more performance."