Toto Wolff warns dominant Mercedes not back yet, tough Abu Dhabi GP expected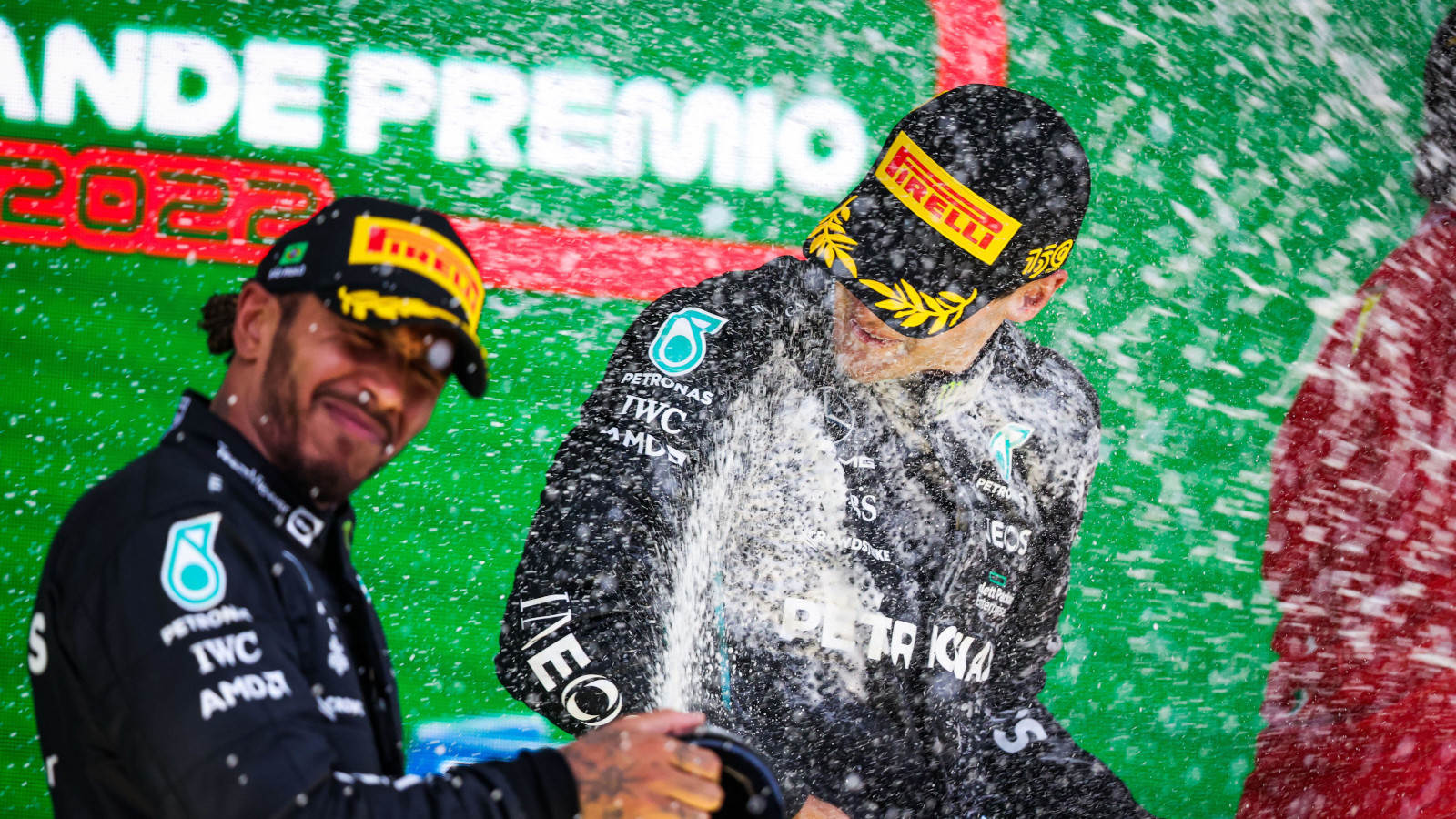 Toto Wolff has downplayed Mercedes' chances of following up their 1-2 result at the Sao Paulo Grand Prix with another in Abu Dhabi as the W13 is "still too draggy".
Having watched as Red Bull and Ferrari fought over the early-season race wins only for the Scuderia's challenge to fall away, leaving Red Bull free to romp to the championship double, Mercedes finally entered the fight in Austin.
Putting an updated package on the track that included a new floor and front wing, Mercedes emerged as Red Bull's closest challenger with back-to-back runner-up results.
Both Red Bull and Ferrari felt it could have been a different outcome had Mercedes opted for a different strategy, but nonetheless the team at least knew they were on the up.
That culminated in the team's first race win of the season, George Russell victorious at the Sao Paulo Grand Prix with Lewis Hamilton making it a 1-2.
Wolff, though, has been been quick to downplay expectations ahead of the season-ending Abu Dhabi race.
"Are we back in utter domination? No, we are not," said the Mercedes motorsport boss.
"On paper, Abu Dhabi will be much more difficult for us because we are still too draggy, but we know why.
"I think we know why we were better, [but] do we know why we were so far ahead of everyone this weekend [Brazil]? We don't."
Mercedes avoided a first winless season since 2011
Mercedes spent the first part of this season working to eradicate the W13's "onion" list of issues that included porpoising.
It was only once they had resolved that they could focus on improving the car, finding the pace to bring them into the fight.
Wolff has applauded his team for all the hard work, the Brackley squad avoiding a first winless campaign since the 2011 season.
"I think the development capability of the team makes me super-proud," he said.
"We had situations where we felt we understood [the car's issues] and then there were setbacks, like the tremendously difficult weekend at Spa.
"But the team never stopped believing we were on the right trajectory. [We acknowledged] we didn't always understand everything, but it shows the mindset and values of the team.
"I feel so proud for what [has been] achieved, and even more proud that what we've built with so many people can keep it up and made us win."
George Russell 'going for it' in Abu Dhabi
Although Russell agrees Mercedes are not favourites for Abu Dhabi, the Briton has vowed to give it his all.
Declaring his W13 is performing better than he could ever have hoped, Formula 1's newest race winner wants a second victory.
"I think we'll be going for it, to be honest," said the Sao Paulo Grand Prix winner.
"Since Austin the car has been performing really, really well – probably better than we ever could have hoped for.
"For sure, Max and Red Bull will be fast here. The combination of the low-speed corners and the long straight will suit their car.
"But we saw in Brazil, at a circuit where we didn't expect to be quite as competitive, we were still very quick, so we'll be up for it."
Mercedes will line up on the Abu Dhabi grid trailing Ferrari by 19 points with P2 in the championship up for grabs.
Read more: The key storylines to emerge from the Abu Dhabi Grand Prix press conferences