Toto Wolff's playful dig at Guenther Steiner over management of Mick Schumacher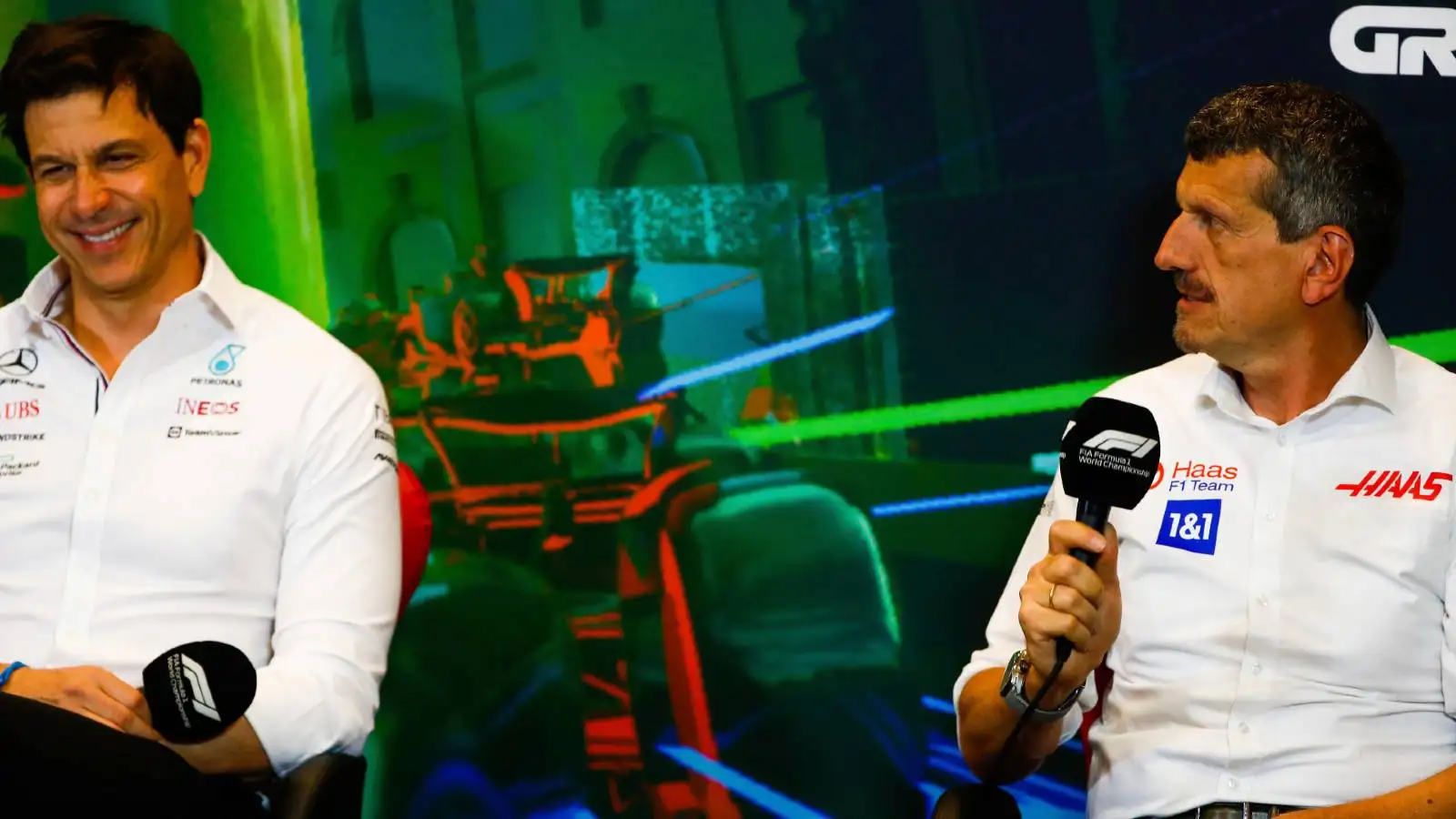 Toto Wolff says Guenther Steiner can't be blamed for what others are billing as his mismanagement of Mick Schumacher, after all, he's from the mountains and can't always "think carefully".
Steiner has come in for some stick in the past few months over his handling of Schumacher, pundits – most it must be said German – unhappy with the team boss's public comments on the driver.
Not only did Steiner criticise Schumacher for his crashes, shunts that he wasn't able to offset with points-scoring finishes, but he also made it clear that he wasn't guaranteed a 2023 Haas race seat. He was also open about talking with other drivers.
It came to a head last Wednesday, Schumacher informed that the team will not continue with him next season, instead signing Nico Hulkenberg as his replacement.
Wolff was asked about the criticism levelled at his counterpart.
"Guenther is Guenther," he replied to Sky Deutschland, "he will never speak differently, but that is his management style.
"He comes from the mountains, the air is thinner there, you can't always think carefully (with a wink).
"But he's authentic and true to his style. I've also seen that it can work in his own way. We're all different, but different paths lead to success."
Left without a race seat for next season, Schumacher has been linked to Mercedes.
While initially Daniel Ricciardo was their number one pick for a reserve driver role, it is now "highly likely" that he will instead return to Red Bull.
That opens the door for Schumacher to take the Mercedes third driver spot.
But while Wolff has talked up the 23-year-old in recent days, he says they have yet to sit down and discuss any role.
"We haven't even spoken sensibly," Wolff admitted. "It was just important to me to say during the difficult time for Mick that we appreciate him.
"He deserves a place on the grid and not as a test driver. Perhaps there is an intermediate step in which we play a role."
As for Schumacher, the driver finished P16 in Abu Dhabi, his last race with Haas, but he's convinced that wasn't his last race ever in Formula 1.
"It didn't feel like the last race of the season and it didn't feel like my last race," he told the media including PlanetF1.
"My mind is pretty much settled on coming back in '24 if not earlier in '23.
"I wouldn't say I feel like [I am in a] position [for a full-time seat] but I do feel confident that I'll be able to get something.
"I feel I've shown my pace and I know a lot of people are happy with how I've developed."
Read more: Mick Schumacher given dressing down after performing Abu Dhabi donuts