Wolff wants 'common sense' to prevail in finale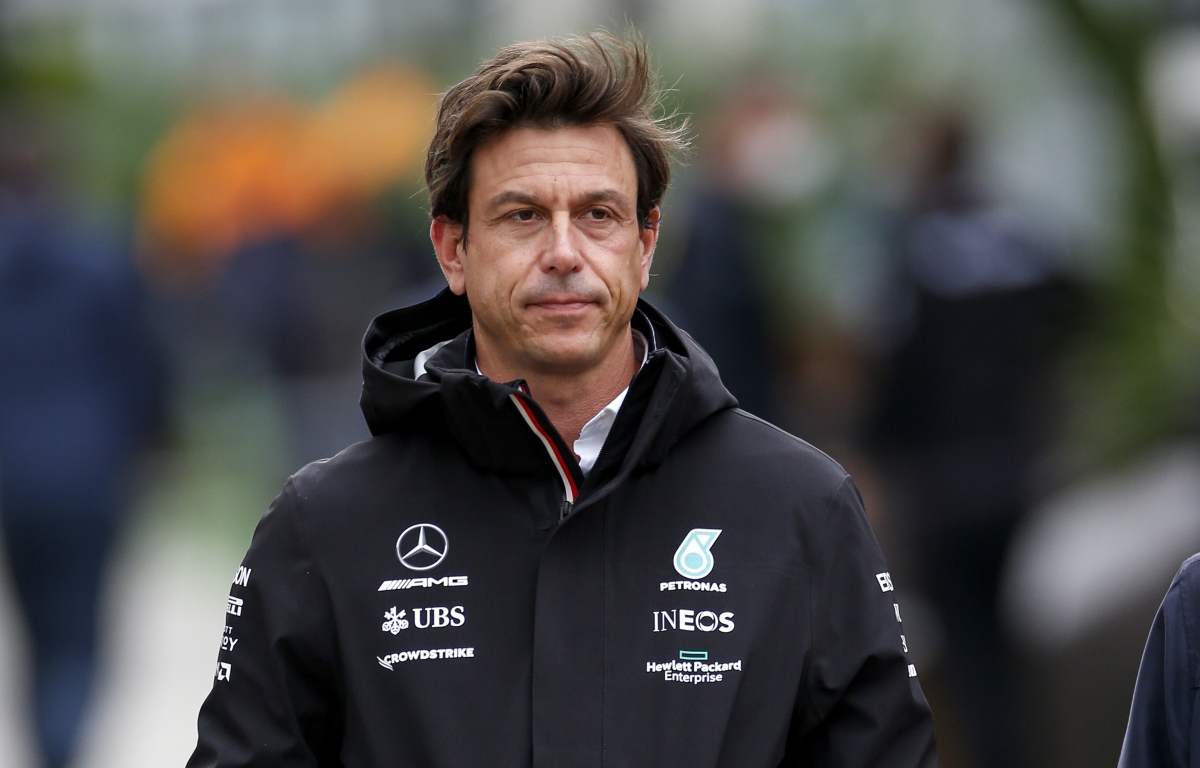 As F1's title race heads to a decider, Toto Wolff has called for "common sense" in what has become a bitter rivalry between Mercedes and Red Bull.
With Lewis Hamilton and Max Verstappen trading blows this season, both on the track and in the standings, their team bosses have been throwing around a few verbal ones.
Those have been aimed at one another, the drivers and even the marshals and the stewards.
Last time out at the Saudi Arabian Grand Prix it was Red Bull's turn to feel aggrieved, Helmut Marko hitting out at the stewards.
At the end of a weekend where Verstappen was twice hit with time penalties, and Hamilton received only a warning for impeding Nikita Mazepin in practice, the Red Bull motorsport advisor said: "We feel we are not treated the same. It's a very one-side tending decision-making here."
Asked for his thoughts on Marko's comments, Wolff told Autosport: "You need to dig quite deep to come up with things that went against Max."
A finishing record to behold as we return to Abu Dhabi 👀

We are merely days away from capping and end to our unforgettable season so far ✨#F1 #HistoryAwaits pic.twitter.com/TP2SiaJpni

— Formula 1 (@F1) December 8, 2021
He added: "I can't comment on what they say.
"I think in Brazil, we felt that it was harsh against us, with a disqualification for the sprint race. Who would have thought that we can come back?
"I think that Lewis could have scored three points in that sprint race, and didn't score any. And that could be valuable points.
"Someone is always going to be unhappy about things.
"I'm trying, with all my bias, still to try to look at things with a common sense. I guess I'm not always successful in the heat of the moment."
Hamilton was disqualified from qualifying at the Sao Paulo Grand Prix after his DRS flap was found to be bigger than the allotted 85mm.
As it was the result of two loose screws, and not the design, Mercedes were incensed at the time that they were not allowed to repair the wing and that Hamilton was disqualified.
He fought back from that to finish fifth in sprint qualifying, and the following day raced to the win.
It was the beginning of his three-race winning streak, one that means he will go into the title decider in Abu Dhabi tied with Verstappen on points.
It is, however, the Red Bull driver who is ahead in the standings as he has more race wins.
Marko says Red Bull have put Saudi Arabia behind them and will line up on the Abu Dhabi grid with the sole aim of winning the title by fair means.
"Hopefully, the sad chapter of Saudi Arabia has now closed," he added.
"In any case, we are just looking ahead. We want to win in Abu Dhabi and so win the title. We will do everything for this, but we will not take any unfair actions."
PlanetF1 Verdict
Wolff calls for common sense before finale
Toto Wolff has called for common sense going into the final race of the season.