'Everyone in Honda's F1 project is very sad'
Technical director Toyoharu Tanabe says that Honda's Formula 1 department is sad about the manufacturer's decision to leave the sport.
It was announced last Friday that Honda, the current engine suppliers of Red Bull and AlphaTauri. would be leaving the sport at the end of the 2021 season.
Red Bull's Christian Horner was quick to state how disappointed he was about the Japanese company's departure, saying that it present's the team with "obvious challenges".
Speaking in Honda's Eifel Grand Prix preview, Tanabe says that there are many within the company who share Horner's disappointment.
"Everyone involved in Honda's F1 project is very sad that our time in the sport is coming to an end," he said.
"We have enjoyed excellent partnerships with Aston Martin Red Bull Racing and Scuderia AlphaTauri and I am proud of what we have achieved with both teams so far in terms of wins and podium finishes.
"For the moment, our work continues exactly as before and we will be doing our utmost to secure more wins and good results with both teams. We have also assured the FIA and Formula 1 of our intention to fully meet our responsibilities, not just towards our two teams but also to the sport in general, all the way through to the end of the 2021 season."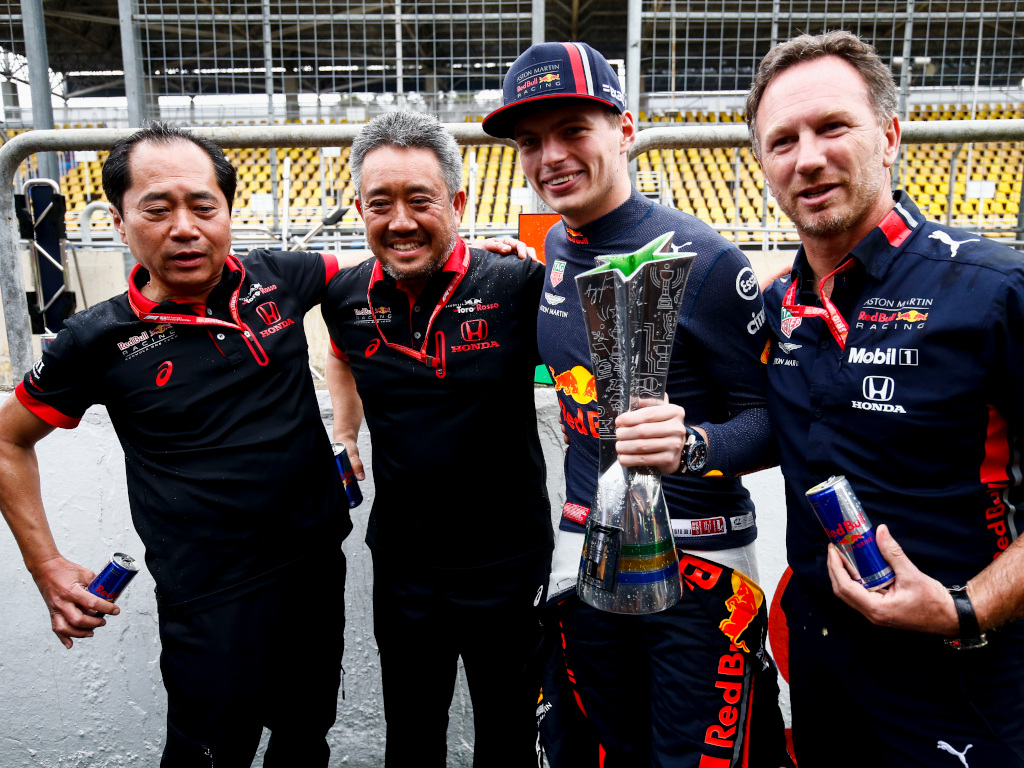 Turning his attention to the present and the upcoming race at the Nurburgring, Tanabe, like many others, is exciting the weather to play a big role throughout the weekend.
"At an altitude of around 600 metres in the Eifel mountains, we can expect bad weather and very low ambient and track temperatures. The forecast certainly indicates that this will be the coldest race of the year so far," he said.
"Formula 1 has not raced at the 'Ring since 2013, therefore this will be the first time for the hybrid power units. We have prepared thoroughly in terms of simulation work, however, it will be important to make the most of our time in Friday free practice to generate real data to help us set up the PUs as well as possible for the rest of the weekend."
While Honda's F1 staff may be disappointed at the moment, there's a chance that they could stick around to help Red Bull and AlphaTauri post-2021, according to managing director Masahi Yamamoto.
"Honda is happy to talk to them if they need us in any way, not only about the power unit but about other things as well," he told The Race.
"To support AlphaTauri and Red Bull for their programme after 2021 in any way, we're happy to co-operate."
Follow us on Twitter @Planet_F1 and like our Facebook page.