Toyota donates last F1 car for COVID-19 auction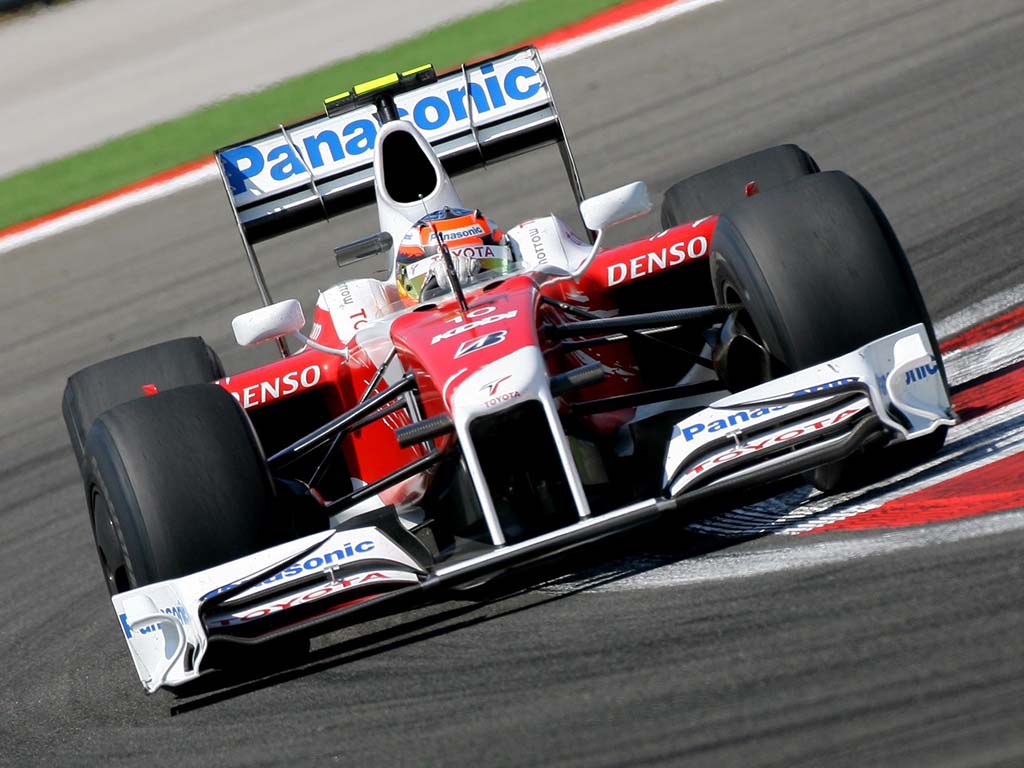 Toyota has donated the last race car it used in Formula 1 back in 2009 as part of the FIA's COVID-19 auction.
The TF109 was the final car made by the Japanese manufacturer before it bid farewell to Formula 1 and will be auctioned off complete with race engine and gearbox.
The 01 chassis is part of an ever-growing, impressive list of memorabilia with Ferrari donating race suits from Charles Leclerc and Sebastian Vettel.
They are both particularly significant race suits as Leclerc's 2019 Belgian Grand Prix overalls are on offer, as is Vettel's suit from Singapore 2019 – suits they both won the races in.
Also up for grabs are a helmet and race suit used by Damon Hill during the 1995 season, while Mercedes has also donated suits, boots and gloves signed by Lewis Hamilton and Valtteri Bottas.
"Since the beginning of the health crisis, the FIA and the entire motor sport community have been committed to fighting the pandemic through many initiatives such as #RaceAgainstCovid," FIA president Jean Todt said.
"Today, we have another opportunity to show our strength and unity: I very much welcome the FIA and RM Sotheby's collaboration for the benefit of the International Federation of Red Cross and Red Crescent Societies' global response to the COVID-19 pandemic.
"I thank all the drivers and teams for their contributions as well as the FIA Foundation for its generous donation.
"To ensure this auction the success it deserves, I urge each and every one of our motor sport family to join us."
The auction will run from June 15 through 22 and more items are expected to be added soon.
Follow us on Twitter @Planet_F1 and like our Facebook page.