Steiner confirms two Haas cars will run in Melbourne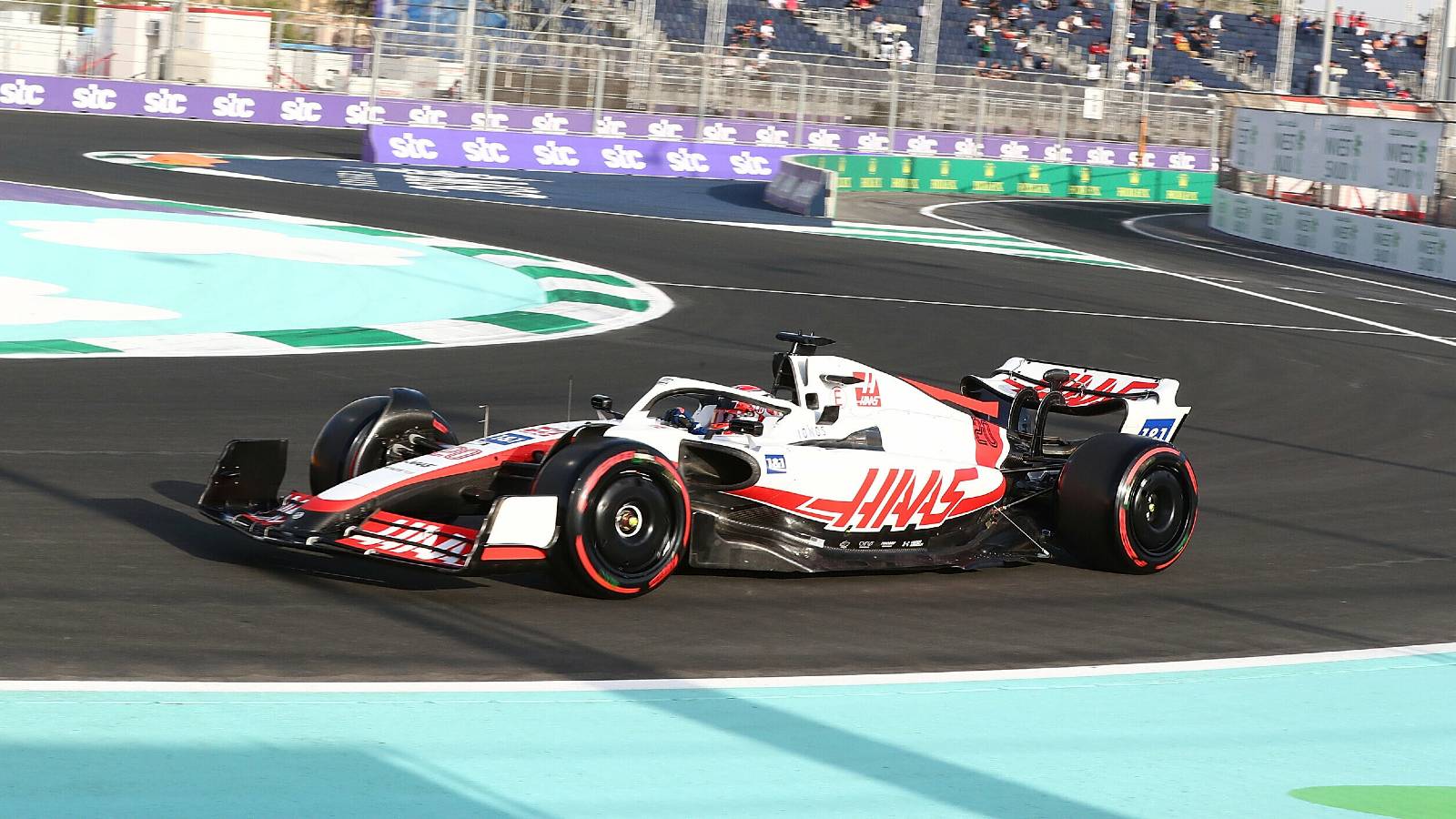 Haas principal Guenther Steiner assured that the team can field two cars in the upcoming Australian Grand Prix.
Mick Schumacher suffered a heavy shunt during Q2 at the Saudi Arabian Grand Prix, ruling him out of the race, but not because he was unfit to race.
Schumacher went to hospital for a precautionary scan, but thankfully suffered no injuries and was feeling well enough to compete on the Sunday, but Haas needed to manage their spare parts and so only Kevin Magnussen was entered into the race.
Steiner was asked then if this meant Haas could still struggle to put a new chassis together for the Australian GP, but he assured that Haas will be back up to two cars for that race.
"In Melbourne yes, Melbourne is no issue," he told Channel 4 when asked if Haas have the parts for two cars at the Australian Grand Prix.
"We decided not to go out there tomorrow [for the Saudi Arabian GP] and focus on Melbourne, Melbourne will not be an issue."
Schumacher acknowledged that 20 years ago, a crash like that may well have had a different outcome for him, such is the safety advancements of the modern Formula 1 cars.
Steiner also hailed F1's safety work and is aware that they and Schumacher got lucky, but when asked if the Jeddah track was unsafe, Steiner argued that risk is a part of motorsport.
"Racing, we all like speed, it needs to be a challenge," said Steiner.
"I'm always of the opinion if you just make it we race on an airfield, the challenge goes away because everybody can go and drive, if you go off then nothing happens.
"I'm not saying that we should take big risks or anything, but the risk comes with motorsport.
"There is this opinion I think in racing there is always risk involved, you just need to see which level we take it.
"As big as the accident was, nothing happened, I think the cars are very safe now, we were very lucky as well, I fully appreciate that, so we cannot count on this.
"But it's one of these things, on a personal level, I love things like this, if you think sensibly you shouldn't be doing it."
Drivers, team bosses expect Saudi GP future talks
The paddock wants an open discussion over whether or not they should continue racing in Saudi Arabia.