UK Formula 1 audience at its highest since 2017
The number of UK residents tuning in to watch Formula 1 has risen to a four-year high, according to a report.
Minus the British Grand Prix, Formula 1 in the United Kingdom has moved exclusively behind a paywall courtesy of Sky Sports, but viewing figures are on the rise.
Motorsportbroadcasting.com have created their analysis through data released by BARB, which "includes viewers who watched the grand prix within seven days of the original transmission across TV, PC, smartphone and tablet".
Sky have seen a 27.8% average increase on their viewing figures for race days this season, with an average of 1.56 million viewers watching each race, compared to 1.22 million in 2020.
In 2021, the Formula 1 season began as planned in March with the Bahrain Grand Prix, whereas in 2020 the campaign was delayed until July as the global pandemic took hold, but the analysis compares the first halves of the respective seasons.
In fact, the 2021 Bahrain Grand Prix saw the highest viewing figures in the history of Sky Sports' F1 coverage, with an average of 1.94 million watching across Sky Sports F1 and Sky Sports Main Event, with a peak of over 2 million.
The Emilia Romagna Grand Prix attracted an average of 1.24 million views, very similar to the figures for 2020 when Imola made its return to the Formula 1 calendar.
Sky's post-race coverage has also seen a near-25% boost, rising from an average of 243,000 to 303,000 viewers in 2021.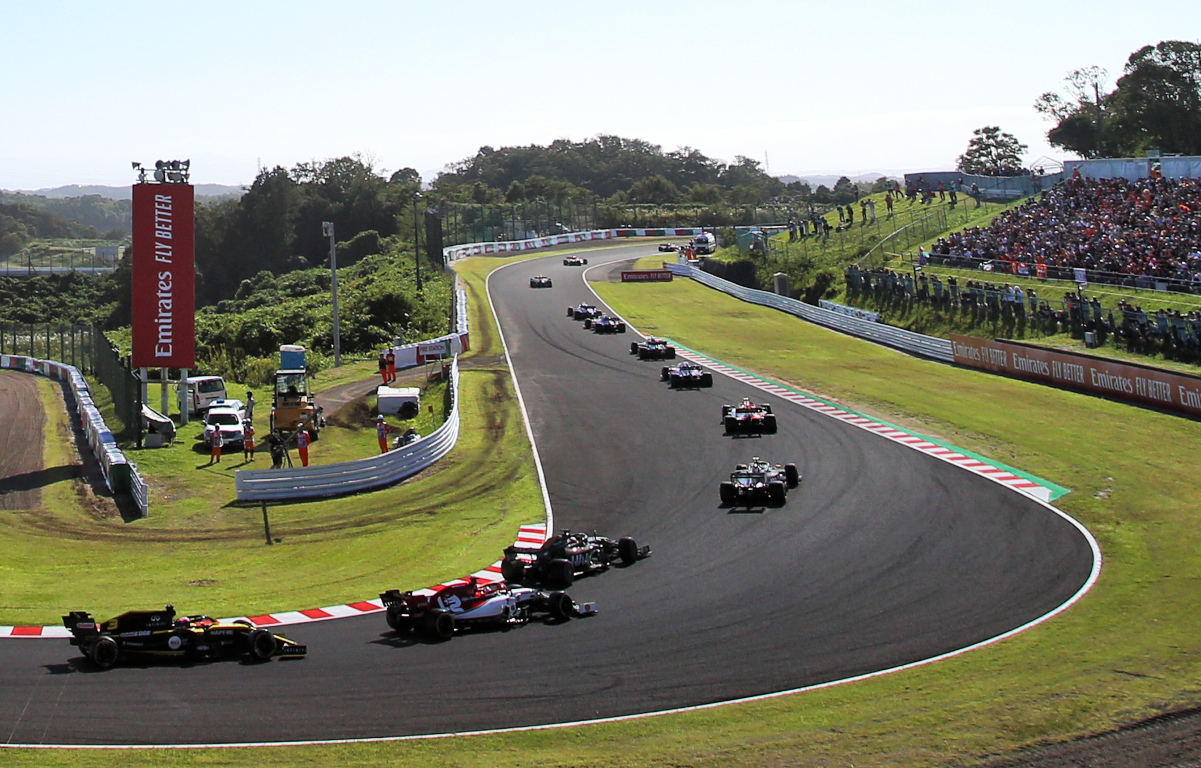 Check all the latest 2021 teamwear via the official Formula 1 store
Channel 4, though, have not been getting in on the boom, with their audience on free-to-air TV actually declining.
Their race-day viewing figures have dipped 10% on average for the first half of the season to 1.62 million, with their highlights of the French and Styrian GPs struggling against Euro 2020 which was taking place on UK free-to-air TV at that time.
But in an interesting contrast to Sky, the Emilia Romagna GP was actually a high performer for Channel 4, with an audience of 1.92 million for their race highlights show, closely followed by the chaotic Hungarian Grand Prix which drew in 1.89 million.
Unsurprisingly, the British Grand Prix, the only race of 2021 which can be shown live on Channel 4, achieved an average of 2.35 million with the pre and post-race sections discounted.
It was, however, a decrease of over 200,000 for Channel 4 compared to their coverage at Silverstone in 2020.
Overall though, Formula 1's audience is up 4.6% on 2020, with an average of 3.24 million viewers making for the best figures since 2017.
And with Motorsportbroadcasting.com reporting a 48/52% split in Channel 4's favour, they state "it is the closest pay-TV has come to overtaking free-to-air television in terms of the number of fans watching".