UK peer slams 'deeply discourteous and unprofessional' Mohammed Ben Sulayem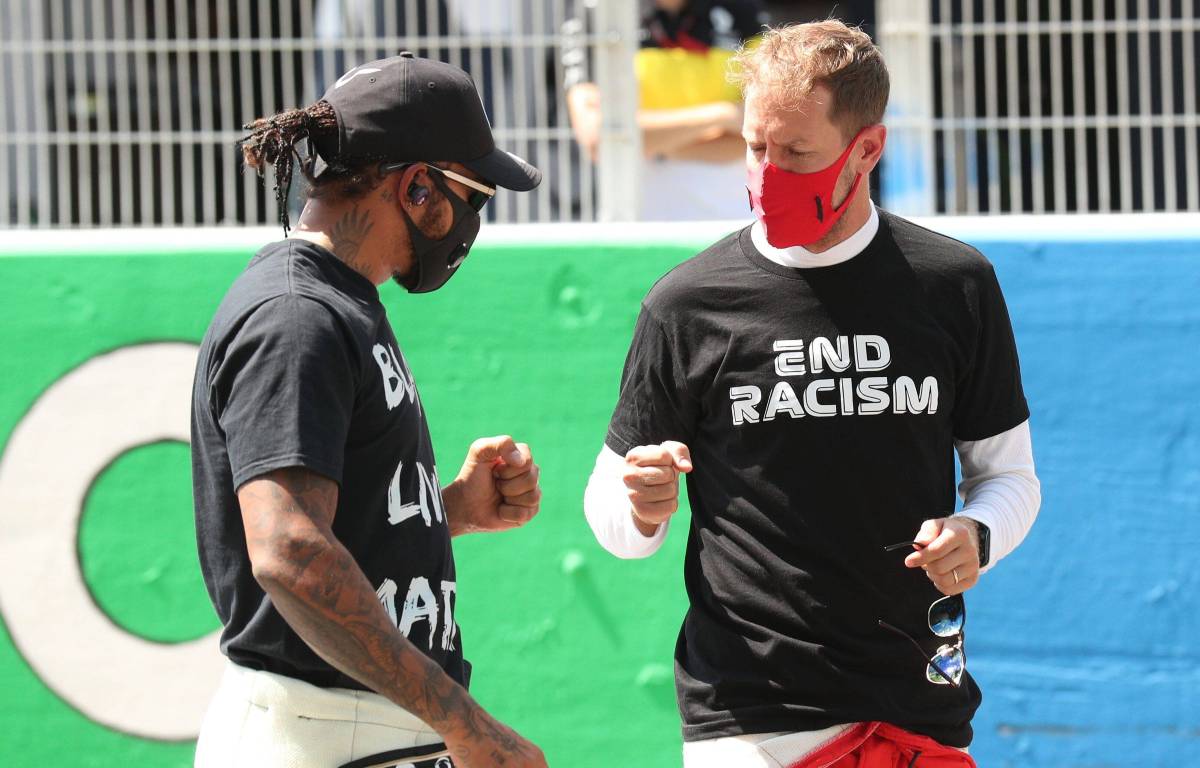 A UK House of Lords peer has slammed Mohammed Ben Sulayem's "deeply discourteous and unprofessional" behaviour after the FIA president failed to response to concerns raised about F1's growing presence in Gulf countries.
This season Formula 1 will visit four Gulf countries; Bahrain, Saudi Arabia, Qatar and Abu Dhabi.
It has led to criticism of Formula 1 taking part in 'sportswashing', as it is known, which is the practice of governments using sporting events to improve reputations tarnished by wrongdoing.
Paul Scriven, a Liberal Democrat life peer, wrote to Ben Sulayem last year to voice his concerns but received no response.
He's now taken to the press to make his feelings clear.
"Almost one year has passed since you received this letter, and yet, we have not had the courtesy of your response," he wrote in a letter seen by PlanetF1.com. "Your failure to respond to our serious concerns is deeply discourteous and unprofessional.
"Why do you think you can ignore parliamentarians? Do you think that concerns raised over human rights and the policies of the FIA should be above scrutiny? We wrote to you in order to raise concerns that are in the public interest, and we expect openness and transparency from the FIA.
"For the sake of clarity, I still expect to receive a response to our letter dated 16 March 2022 and I am also making this letter open for the sake of transparency and public interest."
PlanetF1 recommends
FIA president reminds F1 bosses: 'The championship is ours, we have only rented it out'
Who is Mohammed Ben Sulayem? Everything you need to know about the FIA president
He also voiced concerns about the FIA's recent decision to ban drivers from making political statements.
Most notably in recent years multiple World Champions Lewis Hamilton and Sebastian Vettel have used the F1 stage to tackle issues surrounding equality and social injustice.
This year the drivers have been warned they face race bans and a €250,000 fine if they do so.
The FIA recently put into place rule 12.2.1.n which states: "The general making and display of political, religious and personal statements or comments notably in violation of the general principle of neutrality promoted by the FIA under its Statutes, unless previously approved in writing by the FIA for International Competitions, or by the relevant ASN for National Competitions within their jurisdiction."
Scriven is deeply concerned about the drivers being silenced.
"It was with great concern that I learnt of the FIA's decision to suppress F1 drivers' voices from speaking out in what you deem to be political statements, a policy that will serve to shield F1 host countries from scrutiny over injustice," he wrote.
"It is very clear to me that this policy targets Sir Lewis Hamilton, your most outspoken driver, whose comments on countries with abysmal rights records, particularly Bahrain and Saudi Arabia, would have undoubtedly not been well received by these corrupt and abusive regimes."
Responding to the Independent's post about his letter, he added on Twitter: "Human rights can not be ignored by the bosses of the FIA. They think the millions of pounds hide them from public scrutiny. They don't and will be held to account."