'Understandable Max was a bit irritable with Red Bull'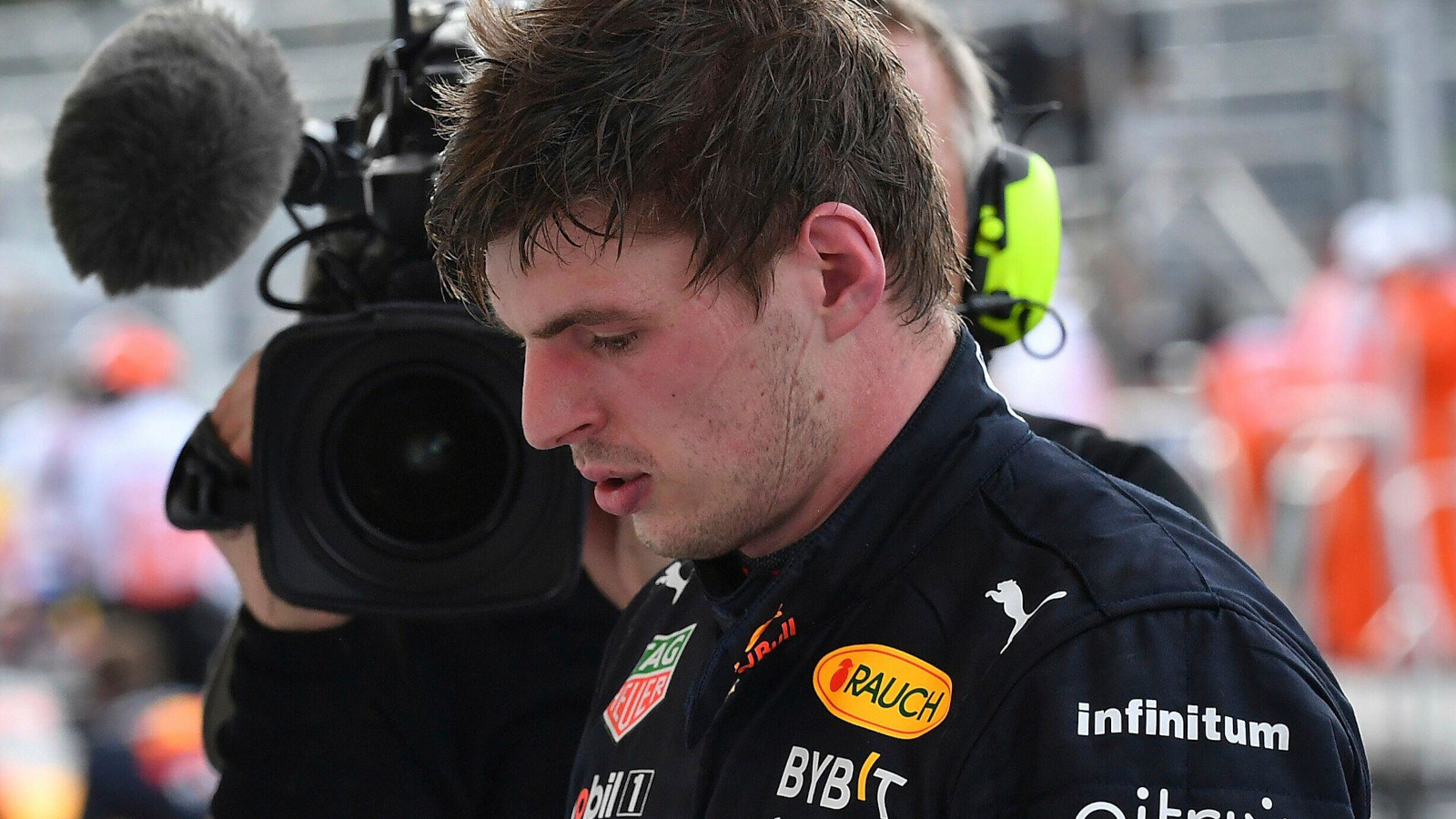 In a season in which he either retires or wins, Jos Verstappen says he understands why Max Verstappen was "a bit irritable" when yet more problems arose with his RB18 in Friday's practice in Miami.
Red Bull have shown great pace this season, however their performances have been hindered by poor reliability.
Verstappen has already lost 36 points in his fight to defend his World title, retiring from second place in Bahrain and again in Australia.
Trailing Charles Leclerc by 19 points, the only upside is that when he does finish, he wins.
But that "hit and miss" as the reigning World Champion put it is leading to frustrations, the Dutchman making it clear on Friday in Miami he was not impressed by the team's reliability gremlins.
Within the space of only a few hours on the opening day of the Miami Grand Prix weekend, his RB18 had to be fitted with a new gearbox and then suffered a brake fire.
Max Verstappen feeling the (Miami) heat! ☀️

The Dutchman suffered a brake fire and steering troubles, cutting his second practice session short 😩#MiamiGP #F1 pic.twitter.com/FA2NDO8ZOy

— Formula 1 (@F1) May 6, 2022
Verstappen bounced back 48 hours later to win the race.
"What an insanely good result for Max in Miami," his father Jos told the Dutchman's website. "He looked very strong again during the race after a difficult start of the weekend.
"Problems with the car on Friday meant he got very little practice and you need that time to adjust the car, especially on a new street circuit.
"I could understand why he was a bit irritable.
"It was a shame he made a mistake in qualifying, but that can happen. It didn't help that he didn't know the track as well as he normally does."
The Miami Grand Prix was the second race weekend in succession when Verstappen bagged maximum points, the Red Bull driver taking the win and the fastest lap point.
Slashing Leclerc's lead from 34 to 19 points in those two races, Jos is predicting a "strong" season for his son.
Of course, he adds, that will depend on whether or not Red Bull resolve their reliability problems.
"After two victories in a row, the difference with Leclerc is 19 points," he added. "It can go either way, but it's clear you just can't have any DNFs.
"If the reliability of the Red Bull proves to be good, I think Max will have another strong season and we will have a thrilling duel between him and Leclerc.
"Then it's really a question of which team will develop the car better and which upgrades will work best."
Verstappen showing he's the one to beat - Miami GP Conclusions
With Red Bull having sorted out the reliability issues that plagued them for the first three races of the season, Max Verstappen is now proving he is the guy at the top and the one to beat, and did so with an emphatic drive at the Miami Grand Prix.