'Unfair judgement to say Leclerc is a serial crasher'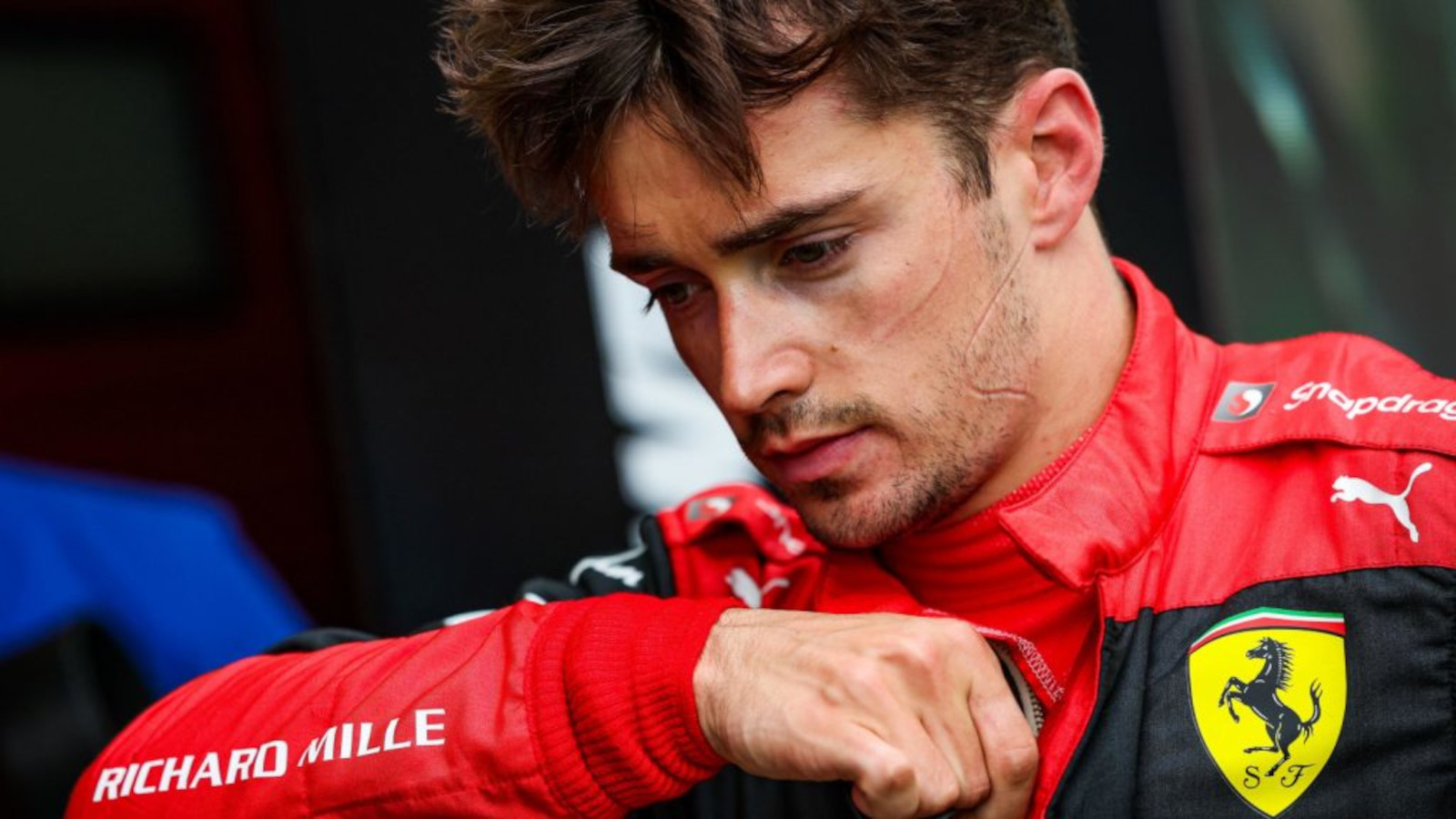 Ferrari team boss Mattia Binotto has defended Charles Leclerc after his French GP crash, saying it is "a bit unfair" to say he has a propensity for it.
Leclerc crashed out of the lead at Paul Ricard, the Monégasque driver holding up his hand as he admitted it was a driver error.
Saying he was pushing too hard, Leclerc lost the rear of his F1-75 and went nose first into the barrier at Turn 11.
It was his second crash of this season, the first coming at Imola when, trying to chase down second place, he nosed the barrier and cost himself a podium finish.
But while those are Leclerc's two big mistakes of the season, there have been others in recent years with the driver often the hardest on himself when it happens.
Speaking after the French GP, he said he had only himself to blame if he lost this year's Drivers' title.
"I've been saying I'm performing at my highest level in my career but if I keep doing those mistakes, then it's pointless," he said.
"If I keep doing mistakes like this then I deserve to not win the championship."
Wer's nicht gesehen hat: Das war der Crash von #Leclerc beim #FrenchGP. #F12022 #F1 #Formel1 pic.twitter.com/tph6IIfY0v

— Christian Nimmervoll (@NimmervollF1) July 24, 2022
Binotto denied that his driver is a serial crasher.
"I think it's a bit of an unfair judgement," he said. "I think he was driving certainly at the limit. There are things that may happen when you're driving to the limit.
"Why it happened, [we will see if] is there anything else, we take our time with him to discuss, and to judge, but at the moment there is no reason to blame him.
"I'm pretty sure he will learn. We have always seen that Charles is reacting very strongly and well to when he's doing mistakes. And I'm pretty sure that he will be back in Hungary stronger and hungry."
The Italian also insisted that Ferrari have complete faith in the 24-year-old.
"Charles is a champion, no one in this team will ever question him, we all have total confidence in him," he said as per Corriere dello Sport.
"We have lost many points in different ways, and others we will earn.
"Let's turn the page, it makes no sense to discuss a mistake by a champion like him: we are already thinking about next week."
This season Leclerc has also lost points through reliability problems, Spain and Baku, while in Monaco and Britain it was bad strategy calls that cost him positions.
Binotto concedes that after Sunday's disappointment, the championship is that little bit harder for Leclerc.
"Now it is certainly more complicated, but not impossible," he said. "We will have to put everything together, luck and skill."
Leclerc trails Max Verstappen by 63 points with 10 races remaining.
Leclerc and Ferrari not ready to win titles yet?
Ferrari and Charles Leclerc have the right ingredients to win titles, but they're seemingly not quite ready yet.