'Unlikely Max Verstappen will lose especially if Ferrari keep ruining it'
Ralf Schumacher doubts Max Verstappen will lose this year's title even if Mercedes starting winning, especially if Ferrari keep "ruining" it for themselves.
This year's title fight has been a two-horse race, Verstappen versus the Ferraris with Charles Leclerc leading that charge.
The word charge, though, is probably not the right one given that Ferrari have cost the driver 108 points through reliability failures and botched strategies, while Leclerc himself is responsible for losing a further 32 points.
And there are no signs on the horizon of Ferrari getting it right.
One team that is, though, is Mercedes.
After their early-season bouncing woes, the Brackley squad seems to have a handle on their porpoising, or at least have minimised it, and have strung together a run of six podiums of which the last two were doubles.
It seems only a matter of time before Mercedes break their duck and claim their first race win of the new ground effect aerodynamic era.
However, Schumacher says that will be too late to stop Verstappen winning the title.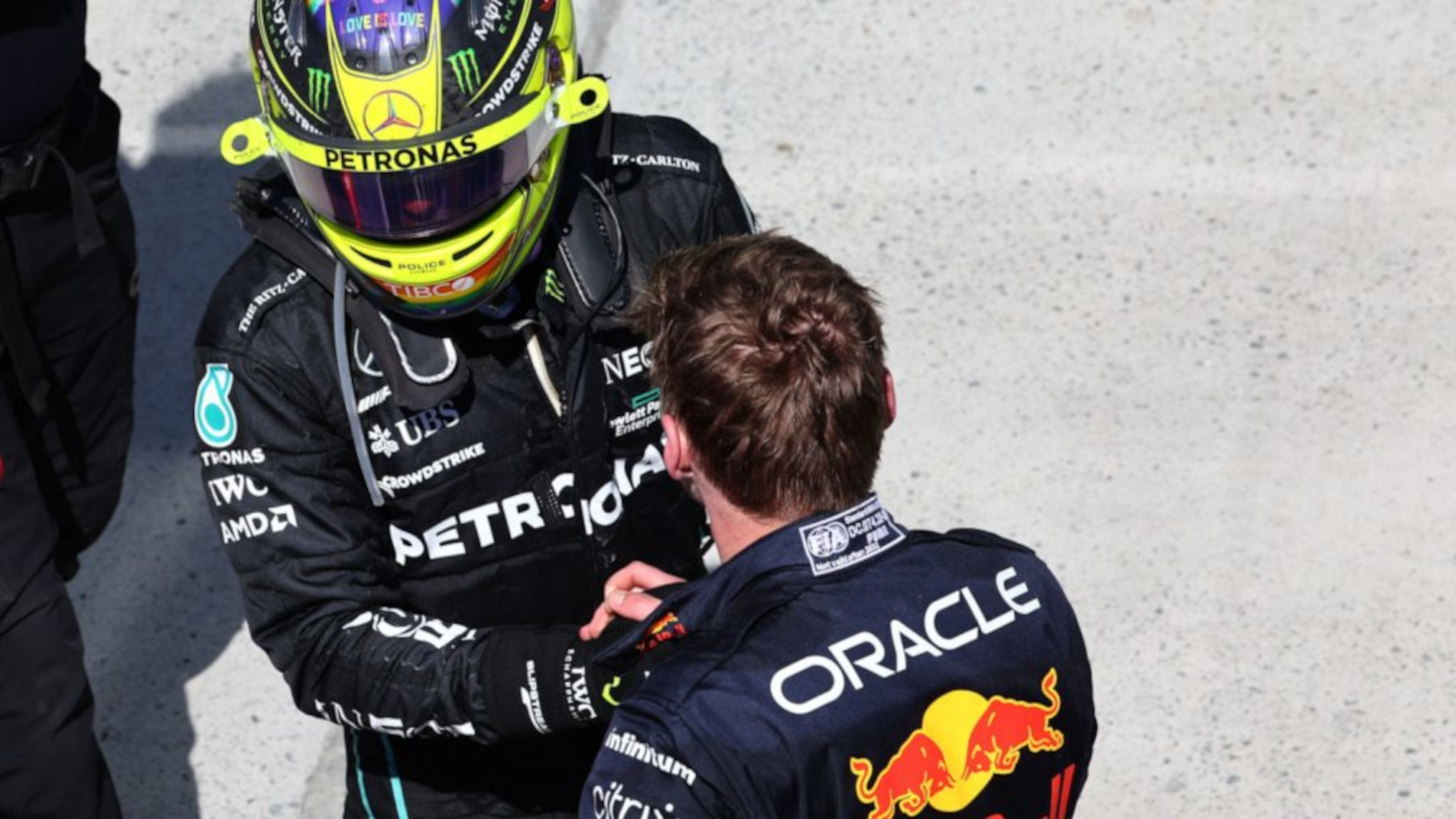 "Even if Mercedes starts to take Verstappen's points at the front," he told Sky Germany, "nothing can happen to him as long as he is in front of Ferrari.
"That is why it is very unlikely, especially if Ferrari is ruining it for themselves with the pit stops and the tyres."
The Dutchman has an 80-point advantage in the championship which means even if Leclerc wins all nine of the remaining races with the fastest lap point, and wins Brazil's sprint race, all Verstappen has to do is finish P2 and he'll win by seven points.
But P2 may not be a sure thing for the Red Bull driver as he is facing engine penalties.
He took his last free power unit elements ahead of Sunday's Hungarian Grand Prix and there are still nine races to go.
"A lot is still going to happen," Schumacher said. "Engines still have to be replaced, so Max will have to start again from behind.
"On the other hand, that's no problem if it happens on a track that suits him."
He showed that in Hungary where, on a track where drivers say overtaking is difficult, he raced from 10th on the grid to the victory, winning by 10 seconds even though he also spun midway through the race.
Ferrari gave him a helping hand as they once again botched Leclerc's strategy, the Monégasque driver going from leading the race to P6.
"I don't think they expected the help, but I also don't think they expected their Red Bull to fly like that," the former F1 driver added.
"The Red Bulls were both very fast, but Max was clearly better again."
Verstappen laughing all the way to a 2nd title
Max Verstappen has driven superbly, but has also had a helping hand from Ferrari along the way.