Unvaccinated F1 drivers may not get visas for Aus GP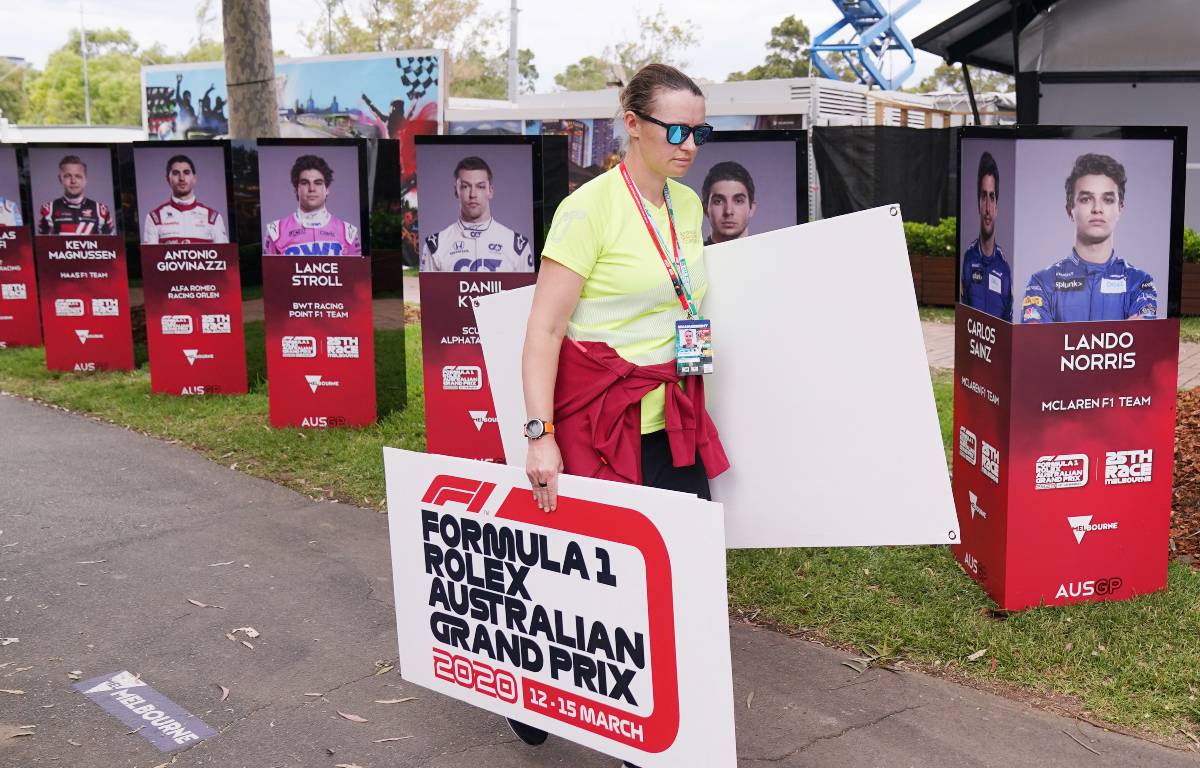 Unvaccinated F1 personnel, drivers included, might not be granted a visa for the Australian Grand Prix, says Victoria's Premier Daniel Andrews.
Next season, the Albert Park circuit is back on the calendar, hoping to host its first grand prix since 2019.
The race was cancelled at the last minute in 2020 as Formula 1, and the rest of the sporting world, was brought to a standstill because of the pandemic.
Melbourne was initially on this year's calendar but despite plans to postpone it until near the end of the season in the hope it could take place, the organisers eventually had to give up on that idea.
For now though, the Australian Grand Prix is expected to return in 2022, hosting round three in April.
Formula 1 announces 2022 calendar pic.twitter.com/F3fgeJUp65

— F1 Media (@F1Media) October 15, 2021
However, only those F1 personnel who are fully vaccinated will have easy entrance into the country, as the ATP and WTA tennis players are learning.
The state of Victoria's next big international sporting event is the Australian Open tennis championships in January.
However, Andrews has warned any tennis player who is not vaccinated that getting into Australia will not be easy.
And the same, he says, will apply to Formula 1.
"I don't think an unvaccinated tennis player will get a visa to come into this country," said Andrews.
"And if they did get a visa, they would probably have to quarantine for a couple of weeks.
"I don't think any other tennis player or golfer or Formula 1 driver will even get a visa to get here.
"If I'm wrong, I'm sure the federal government will let you know.
"You need to be vaccinated to keep yourself safe and to keep others safe."
Andrews' stance, and that of Australia, means Medical Car driver Alan van der Merwe would not be able to fulfil his duties.
The South African, who recently tested positive for COVID for the second time, is not in favour of the vaccine, with it already having been revealed he will not attend the final three races of this season.
Proof of vaccination is required to pass through the borders of Qatar and Saudi Arabia, with Abu Dhabi also said to be operating strict regulations.
He wrote on Twitter: "I am fully aware I will potentially be less employable or that my freedom of movement will be restricted based on my choices.
"That I will not choose convenience over my own health does not mean I am making decisions out of selfishness. We all just want to be healthy."
Australian GP future could be at risk
Australian Grand Prix bosses are concerned another race being cancelled could put their event at risk.