Updates gave Stroll greater race pace than Vettel
Aston Martin have confirmed the aerodynamic updates they took to Portimao gave Lance Stroll the stronger race car.
The team arrived in Portimao armed with a new aerodynamic package, but the media pointed out that only Stroll's car was fitted with it while Vettel used the old spec.
However, this was simply because the team did not have time to upgrade both cars in time for the Portuguese Grand Prix.
"As is always the case with aero updates, it was to add efficient downforce, in other words extra grip with minimal added drag," the team's performance engineering director, Tom McCullough, told the Aston Martin website.
"We brought only one set of aero updates to Portimao and they were fitted to Lance's car. Ideally, you always want to be able to update both your drivers' cars simultaneously, but that's not always possible.
"Aero updates take time to invent, test, prove and manufacture and are made in series, not in parallel.
"So sometimes you find you have time to manufacture only one set before it's time to transport the cars to the next grand prix. But by next weekend's race in Barcelona, we expect to have made enough new parts to equip both drivers' cars with aero updates."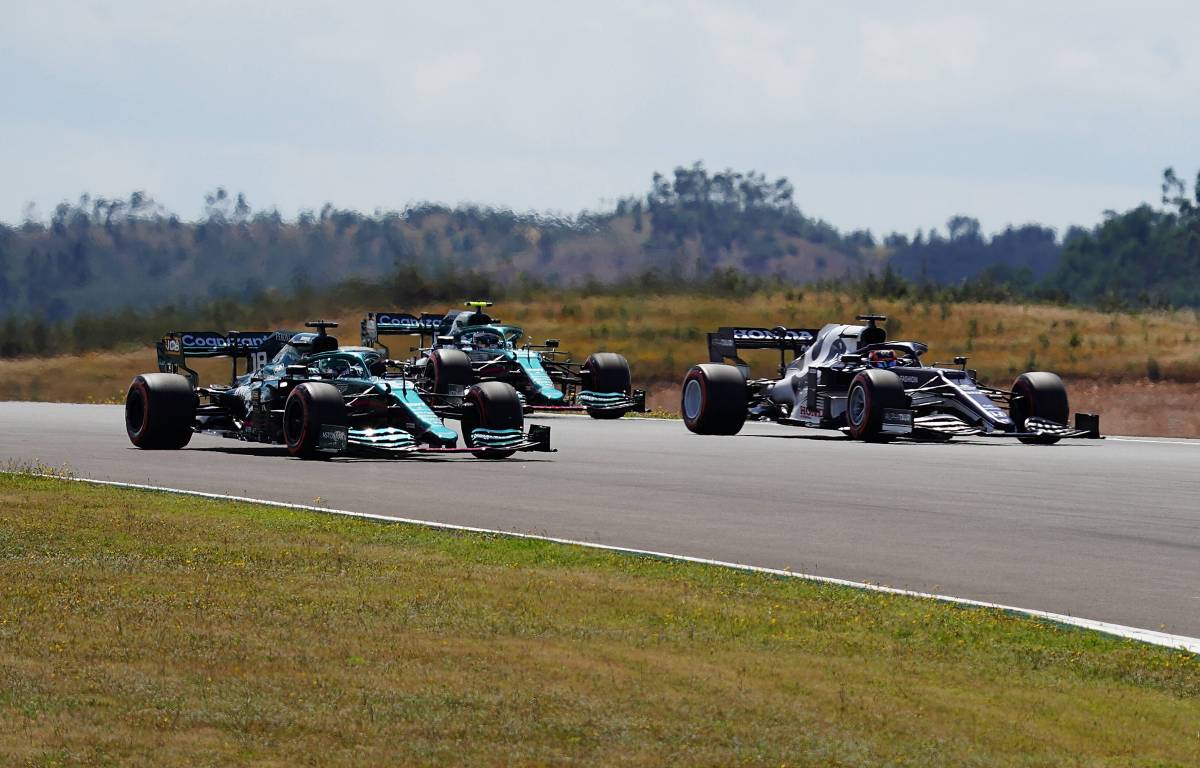 Deck yourself out in Aston Martin green via the official Formula 1 store
Stroll was eliminated in Q1 while Vettel made the top 10 shootout for pole in Portugal, but McCullough said Stroll's struggles "had nothing to do with the aero upgrades fitted to his car".
The race backed up this theory as Vettel dropped out of the points while Stroll progressed up the order, crossing the line P14 behind team-mate Vettel.
"In the race, Sebastian slipped from his P10 grid slot to a P13 finish, while Lance climbed from his P17 grid slot to a P14 finish," McCullough added.
"You don't have to be a skilled mathematician to realise their race performances were therefore arithmetical opposites and the reason is that without aero updates, Sebastian was unable to stay ahead of three cars that had qualified behind him while, with aero updates, Lance was able to move ahead of three cars that had qualified ahead of him.
"And the post-race analysis we have done duly showed Lance was able to access greater race pace than Sebastian, the result of the aero updates uniquely fitted to his car which he used to good effect."
Follow us on Twitter @Planet_F1, like our Facebook page and join us on Instagram!