A US Formula 1 driver winning races 'would be bigger than Netflix'
If Formula 1 is to take the next step in its United States popularity boom, then the COTA boss believes an American race winner is needed.
Ever since Netflix's Formula 1 documentary series 'Drive to Survive' first hit the screens back in 2019, Formula 1 has continued to expand its audience in the United States.
This has led to a far greater presence for Formula 1 in the country, with the United States Grand Prix at the Circuit of The Americas joined by the Miami Grand Prix for the first time on the 2022 calendar, marking an increase to two races in the U.S.
From 2023 that will become three when the Las Vegas Grand Prix debuts in Formula 1.
The question then for Formula 1 is what happens next?
Well, the series' president and CEO Stefano Domenicali has put his desire to see an American driver in Formula 1 on record, and Williams could well have the answer.
Their junior driver Logan Sargeant is currently impressing in Formula 2, the final step on the junior ladder before Formula 1. He sits P3 in the standings having won two races this season, while claiming a further two podium finishes.
He is set to make his competitive debut for Williams at COTA in October when he contests FP1 ahead of the United States Grand Prix, though Bobby Epstein, COTA chairman, feels it is an American winner which Formula 1 needs next.
"It's pretty fantastic, but it will be better when he's participating on Sunday," Epstein told RACER of Sargeant's upcoming FP1 outing.
"That's absolutely a goal of mine to see. It's nice to have a U.S. race team in Haas, but it pales into comparison to what could happen to have a U.S. driver who is winning.
"I do think Americans will show some pride in having an American driver in F1, but I think there will be a lot of support if we have a winning driver in F1. There is a difference.
"The real question is how exciting would it be to have a winning American driver? I think that's a few years off, but certainly that would be a beautiful game-changer. That would be bigger than Netflix."
Could Colton Herta be the answer for Formula 1?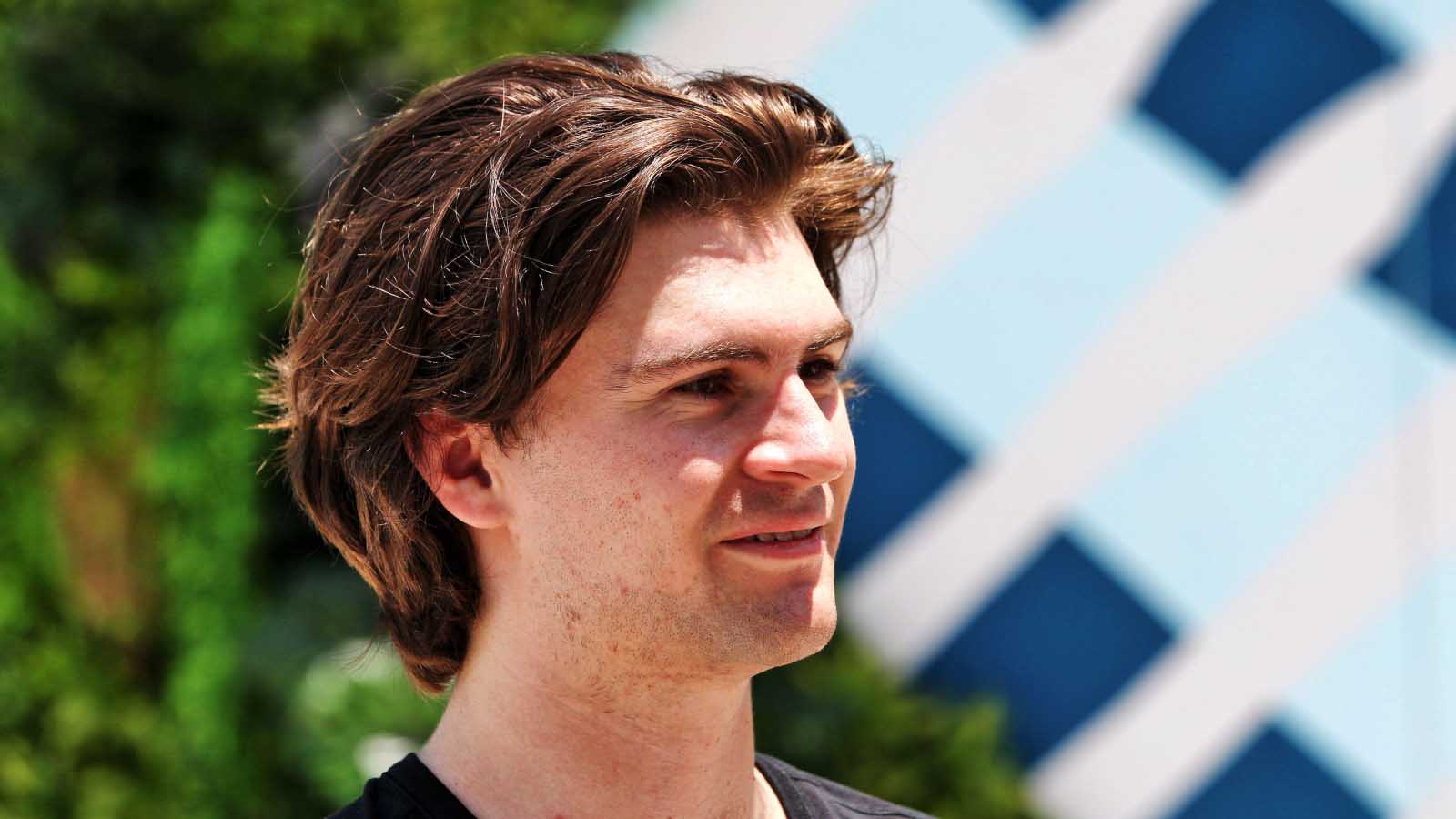 Herta is the driver who has been linked most consistently with a move to Formula 1. He was in-line to join Alfa Romeo when Michael Andretti attempted to buy their operator Sauber in 2021, though that deal fell through, and with it so did Herta's Formula 1 hopes at that time.
Herta is now signed to a development deal by McLaren and recently tested their 2021 challenger, the MCL35M.
But, does Epstein, who keeps a close eye on those American talents like Herta, believe that he could become that Formula 1 race winner for the nation to get behind?
"Yeah you do (keep an eye on it), that's the short answer," Epstein replied. "We watch it, and you know that besides being a great driver they're going to need a great car to be a champion.
"In Herta's case, either you've got to hope McLaren's going to be more competitive or you've got to hope they can get in a Ferrari or a Red Bull or a Mercedes right now, so you've also got to hope the power shuffles once in a while."
An American winner is the next step, but it is a big one to take
Whenever any organisation is experiencing growth in a particular market, the key is always to find that next opportunity to keep the ball rolling and avoid a plateau. In the case of Formula 1, an American driver fighting at the front of the pack would be just the ticket.
But, as Epstein alluded to, this seems quite a few years away without any surprising twists in the pecking order.
At Williams, Nicholas Latifi's seat is far from safe looking beyond 2022, and so if Sargeant finishes the F2 season strong and has a solid FP1 outing in Austin, then it would be no surprise to see Williams offer him a drive for 2023.
However, Williams are currently propping up the Constructors' Championship with just three points on the board, so it is hard to see them offering up a front-running car anytime soon.
Elsewhere, Herta must be considered a contender at McLaren now that it is confirmed that Ricciardo will leave at the end of 2022, though Oscar Piastri is believed to be the favourite to fill that vacancy.
Looking elsewhere in the junior ranks, Red Bull have 17-year-old Jak Crawford in Formula 3, but despite already being a race winner in that category, he has some way to go before reaching Formula 1.
The quest to find a race-winning combination of driver and team then appears some way off for the United States and Formula 1.