Sky reporting vaccinations now mandatory in F1 paddock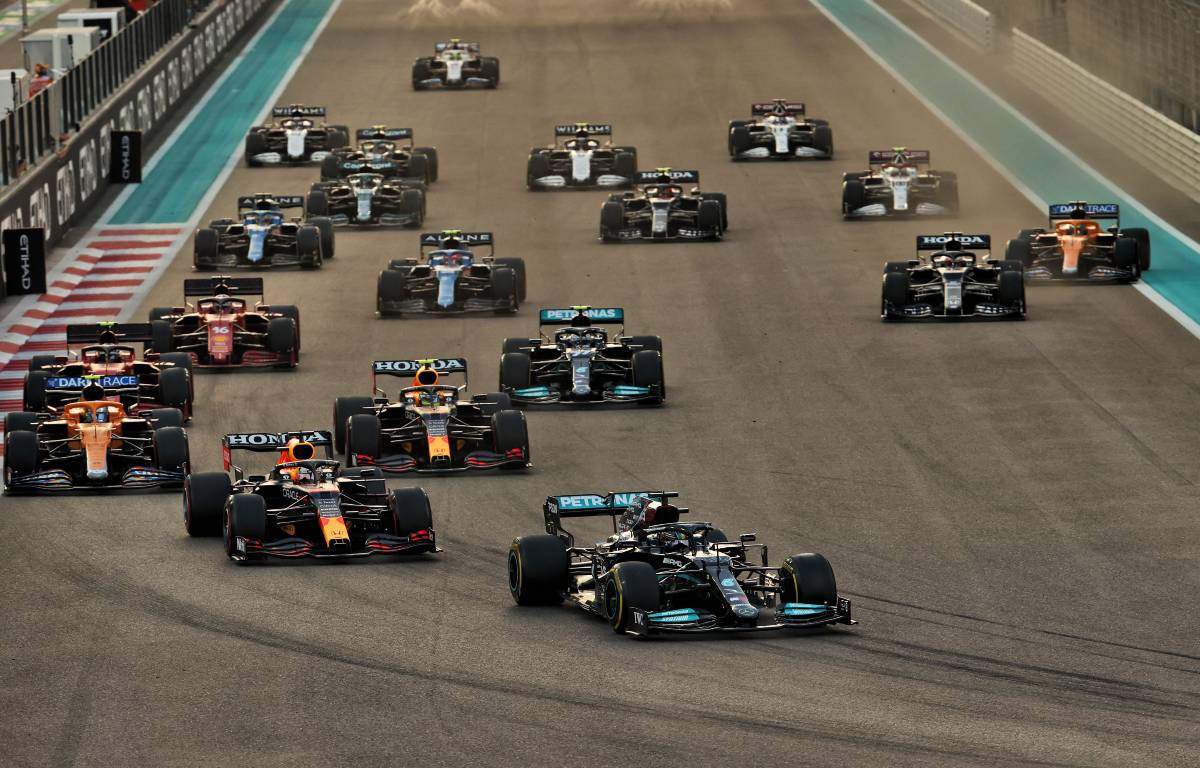 Sky F1 correspondent Craig Slater says Formula 1 have now made COVID vaccination mandatory for all personnel.
The subject of vaccination among the Formula 1 paddock became increasingly important towards the end of the 2021 campaign, with Qatar and Saudi Arabia requesting proof of vaccination to allow people to enter those respective nations and the final round in Abu Dhabi also allowing only vaccinated people to attend.
It had been rumoured that from 2022, Formula 1 would make vaccines mandatory for all personnel travelling around the calendar.
And on Sky Sports News, Slater revealed this now has been made official.
"I can report today it's now mandatory for all F1 personnel travelling to a grand prix to be fully vaccinated," he said.
"That includes drivers, engineers, mechanics, those of us in the media going as well.
"Now it isn't the sort of thing you could write into employee contracts for example, so it isn't legally binding in that sense. But basically it's the rule of thumb by which F1 is operating now.
"So if you were working for a team, if you want to go to races, basically you have to be vaccinated."
How will COVID impact the F1 season this year? 💭

Craig Slater breaks down the vaccine requirements in F1 🏁 pic.twitter.com/PJu5r1aQju

— Sky Sports F1 (@SkySportsF1) January 10, 2022
To the best of his knowledge, Slater believes all 20 drivers set to compete in 2022 are fully vaccinated, while referencing a video released during the 2021 Abu Dhabi race weekend when 19 of the 20 drivers from last season stated their support for the vaccination programme.
"In terms of the drivers, all of them as far as I understand it that are going to compete in 2022 are fully vaccinated, although these are medical matters so I don't know every individual's precise medical history, when they were vaccinated," he explained.
"But 19 drivers on last year's grid, with the only omission being Kimi Raikkonen, all took part in a 'get vaccinated' video at the end of last year and that included all the big names, like Lewis Hamilton, Max Verstappen, George Russell, Lando Norris, all of them were beating the drum for vaccinations."
There is, though, one exception, that being medical car driver Alan van der Merwe, who was forced to miss the final three rounds of 2021 due to his refusal of the vaccine, which he made public.
And with F1 now bringing this ruling into play, Slater said the South African driver is aware of the implications this stance will have on his place in Formula 1.
"The driver of the medical car, of all people, Alan van der Merwe, hasn't been vaccinated, [he] made it public he was not going to get vaccinated towards the end of last year," said Slater.
"He did admit publicly he understood that would limit his opportunities in terms of being the medical car driver at various events around the world, so that's one figure whom we know has taken that particular stand, but he's an isolated figure."
F1 could have 30-race calendar 'tomorrow'
F1 could have up to 30 races in a year after new interest has grown.