Silverstone managing director Stuart Pringle believes fans would be open to the idea of "vaccine passports".
With the UK now setting out its 'roadmap' for easing COVID-19 restrictions, Silverstone is hoping for a crowd of 140,000 people for the 2021 British Grand Prix on July 18.
June 21 is the provisional date set out for the easing of social distancing restrictions, paving the way for full crowds at sporting events, and a solution which has been mooted to protect attendances is the issuing of 'vaccine passports'.
Pringle felt fans would embrace them if it meant they could return to watching live sports.
"It's something that fans would absolutely consider if it gives them a chance to go and see their sport, whatever that is," he told Sky Sports News.
"Certainly our technical people are already having conversations with testing organisations.
"There has been talk between me and other sports and the Government about whether our electronic ticket systems could be linked to the data that is provided by a passport.
"It's not straightforward but it's probably possible. So that's something I would vote for."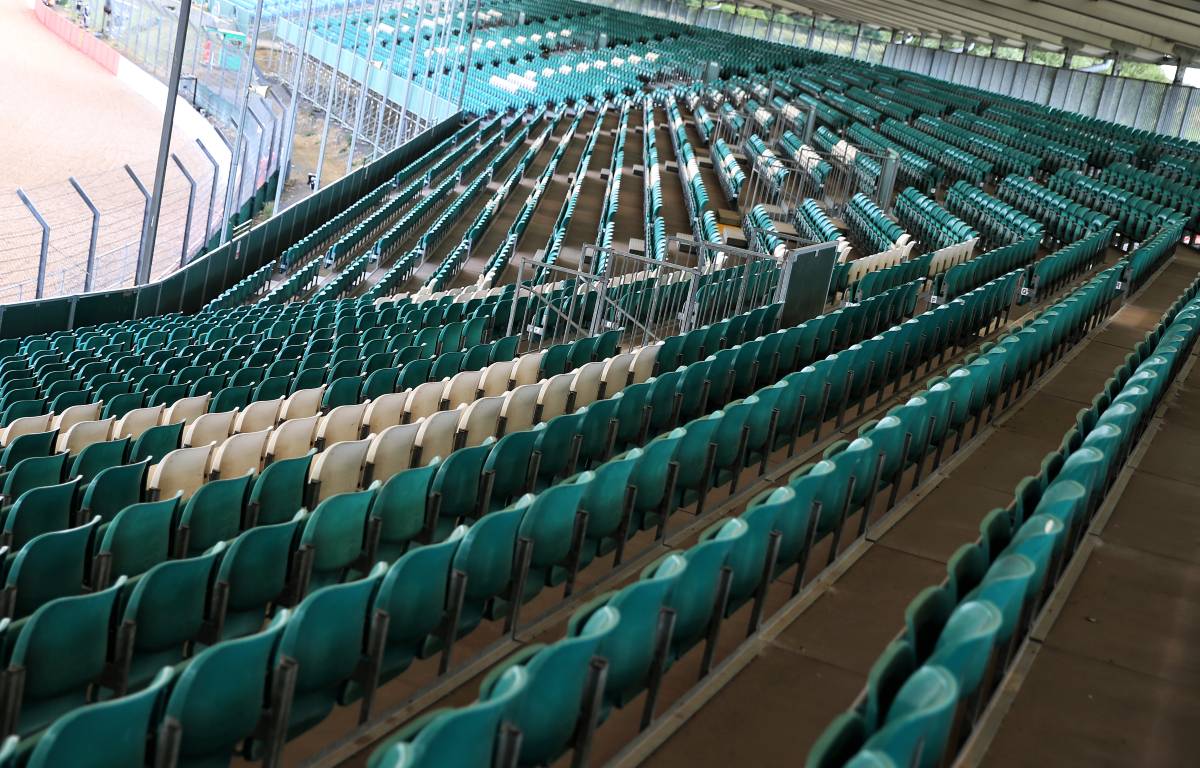 Driver and team face coverings are available now on the official Formula 1 store!
Silverstone hosted two rounds of the 2020 Formula 1 season, those being the British Grand Prix and 70th Anniversary Grand Prix, but both took place with no fans in attendance.
And while the "majority" of people took up the offer to roll their 2020 tickets over to 2021, Pringle was clear the UK is not out of the woods yet and so Silverstone is prepared for different scenarios.
"Have we modelled the different scenarios? Absolutely we have, we've modelled it every way. We've just got to see how these first few steps go," he explained.
And with that in mind, Pringle is keen to get involved in any way possible with trial events as the UK works towards the goal of getting fans back into stadiums.
"There will be trial events. There will be learnings from those and we've offered to participate in that," said Pringle.
"If we can help in any way to get us closer to the chequered flag and the chance of a live event then great, that's what we'll do."
Follow us on Twitter @Planet_F1, like our Facebook page and join us on Instagram!