Rossi: Future race with Norris would be 'fantastic'
Lando Norris wants to one day race cars alongside MotoGP legend Valentino Rossi – and the Italian is certainly up for it.
Rossi was a childhood hero of Norris, with the McLaren driver referencing that in the colour scheme of many of his helmet and merchandise designs.
The pair met for the first time at Silverstone in 2019, remaining in touch since then and keeping a close eye on each other's careers.
Rossi's motorcycle racing career has now come to an end, with the MotoGP legend bowing out after the final round of the 2021 campaign in Valencia.
However, from 2022 Rossi is set to turn his focus to GT Racing, and with the extra free time he will have he wants to make it to a future Formula 1 race. And also, he shares Norris' desire to contest a race together in the future.
Norris had said he would like to line up alongside his hero Rossi for a car race, referencing Rossi's GT racing interests, and the 42-year-old Italian is keen to make that happen.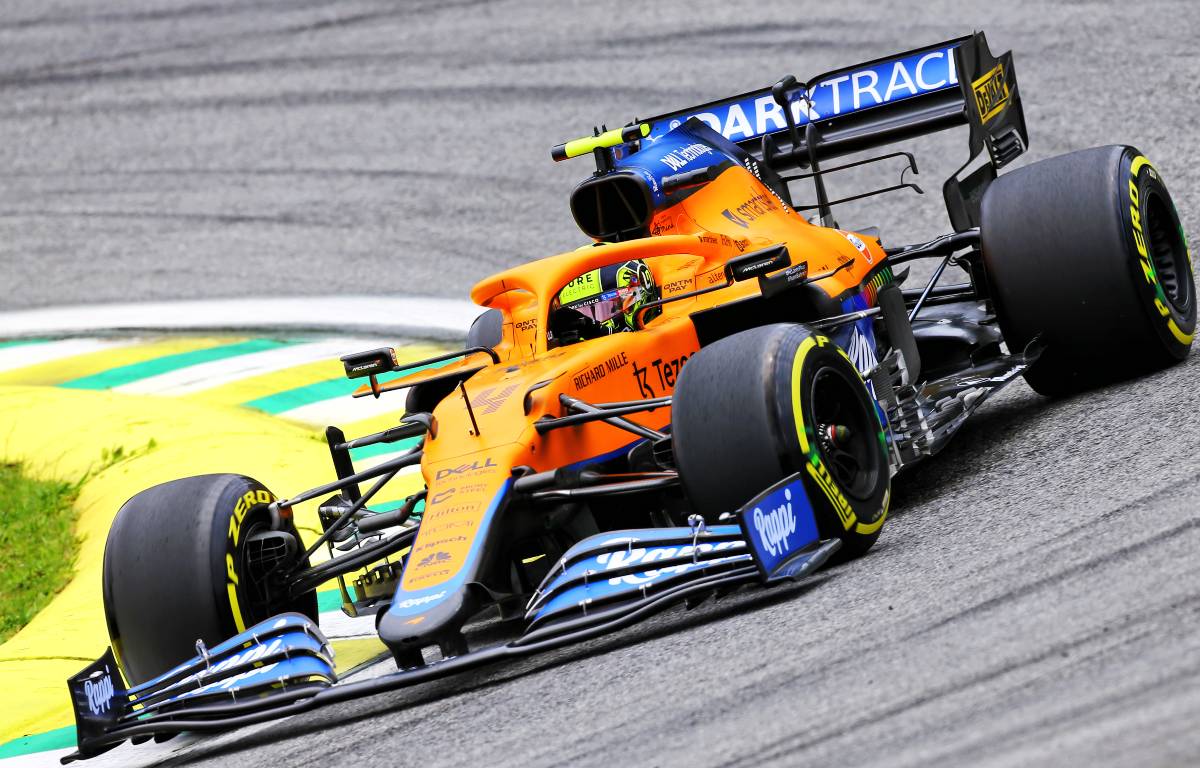 "I'm always in touch with Lando because he's my fan from the beginning. He made a special helmet like mine at Monza. I follow him a lot because I think he's a great, great talent and he's also very young, he's a fun guy," Rossi told Motorsport.com.
"Next year, with more time, I want to try to go see a Formula 1 race.
"About racing together next year, for me it would be fantastic because Lando is so fast. I will race in cars and if I can do a race with Lando, for me it will be a great, great pleasure because it is very fast and we can enjoy for sure."
While Rossi is yet to firm up his GT racing plans for next year, Norris' future is certain as the Briton prepares to first help McLaren secure P3 in the 2021 Constructors' Championship.
With two rounds to go it has become a huge challenge, as Ferrari hold that position currently with a 39.5-point buffer over McLaren.
Come 2022, McLaren are one of several teams looking to climb up the pecking order with the help of the radically revised regulations.